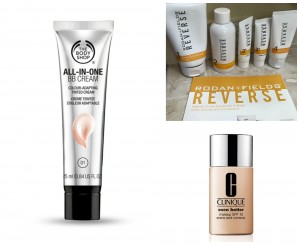 Today's post is the latest installment in my semi-regular Friday Favorites series. If you like this post, be sure to check out the others that came before.
Okay ladies, let's talk face. We only get one, so we need to take good care of it. You've been using sunscreen all summer and washing your face every night to remove your makeup, right? Yeah, who am I kidding – me neither. I know for one am getting older – my face could use some help. Just in case you're in the same boat, here are some of my favorite products for your face – some I've discovered recently, some I've loved forever:
So, those are my Friday favorites for your face. What are your favorite facial or skincare products? As always, I'd love to hear your thoughts in the comments below or over on Facebook.