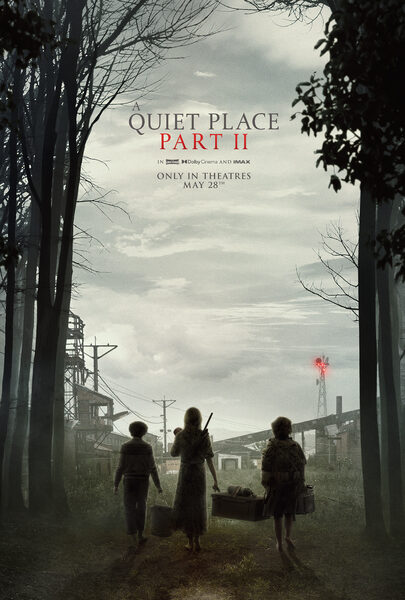 Have you missed going to the movie theatre for the full movie-going experience?
I have really missed it a lot – and I'm not talking about the popcorn.
I honestly don't remember my last pre-Covid movie in the theatres. It was most likely something with Xage. We took going to the movies for granted, I think. I loved doing it, but it was a fairly commonplace thing that the two of us did often.
My hubby has always preferred to watch movies at home. He is much more of a home-body than me in general.
I like watching movies at home, too, but for me – an avowed and life-long people person – there's just nothing like the shared movie-watching experience.
I love it when a whole audience of strangers laughs together, gasps in unison or cries together in a movie. It connects you with the human experience and makes you realize we're all in this thing together. I love exchanging smiles or "wow, that was good!" type comments with strangers after the movie as everyone is walking back to their cars. I love the positive energy of families, couples, friend groups and individuals sharing in an experience together.
I love it when everyone stays sitting in the theatre until after the credits and the lights come on. That's always my clue that we should wait, too. I'm never in the know on these things, so I need the cues from other people in order to have the patience to stay!
I love shared experiences – things that bond you together with other people. I've met strangers at airports while traveling and become instant friends. I've never made a friend at a movie theatre, but I'm sure it could happen. We did get pretty friendly with the family next to us at a drive-in movie last summer.
I truly enjoy random opportunities to connect and chat with people I don't know who share similar interests – like going to the movies. I also love that even if I may have many differences with someone – even if we don't see eye to eye on many things at all – we might still enjoy the same movies and be able to bond over those.
And, I think part of the reason we had such a good time last night as that we picked the absolute PERFECT movie to venture back into public movie watching in a movie theatre. We went to see A Quiet Place Part II.
My review of A Quiet Place Part II
Longtime readers of this blog know that I love a movie that is scary, but not too gory or horrific. My sweet spot is scary movies that are rated PG-13.
The original A Quiet Place is absolutely one of my favorite horror/action movies – we've watched it many times as a family. Other than the infamous basement stair scene, which I can barely watch and causes me to curl up into an anguished fetal position, the movie is eminently watchable and hugely entertaining.
I always feel like I get a workout at scary movies like the two A Quiet Place films, because I'm constantly hunching over in anticipation or springing up in terror!
And, I love that these movies are a great foray into scary movies for the younger set. Xage saw A Quiet Place last year or the year before – it was a solid hit for our entire family. My only regret was that we never saw that one in the theatre, because movies like A Quiet Place and AQP Part II are just perfect for that shared, communal movie-going experience.
When we spontaneously decided to go to the movies last night, I knew immediately that I wanted to see AQP Part II. Boy, did we pick the right film. In the words of one critic, "this is the experience theatres were made for" and I could not agree more.
During the silent, tense parts of this film, you could have heard a pin drop. It was the sound of a large group of people all holding their breath simultaneously. And the release of that tension – when the jump scare happened each time and we all screamed or gasped together – felt like this fantastic "whooosh" of shared energy. Amazing!
I don't want to give too much away about the movie. Just know it is action-packed and not all of it takes place after the first film; they very cleverly worked in a few flashback scenes to help set the stage. The timing and pacing of the action are tremendously well done. Kudos to John Krasinski and team for another excellent movie.
Heck, I'll watch anything John K. is in – I just love him. From his years as Jim on The Office, to his wonderful "Some Good News" Youtube series during quarantine, he's clearly just a great guy and I like to support him.
Having seen the first A Quiet Place at home multiple times, and the new AQP Part II in the theatre, I highly recommend that you take your family to the theatre to see A Quiet Place Part II. It is an absolute must-see on the big screen!
Do you have favorite scary movies that are suitable for tweens and fun to watch as a family? I'd love to hear your recommendations in the comments below or over on Facebook.