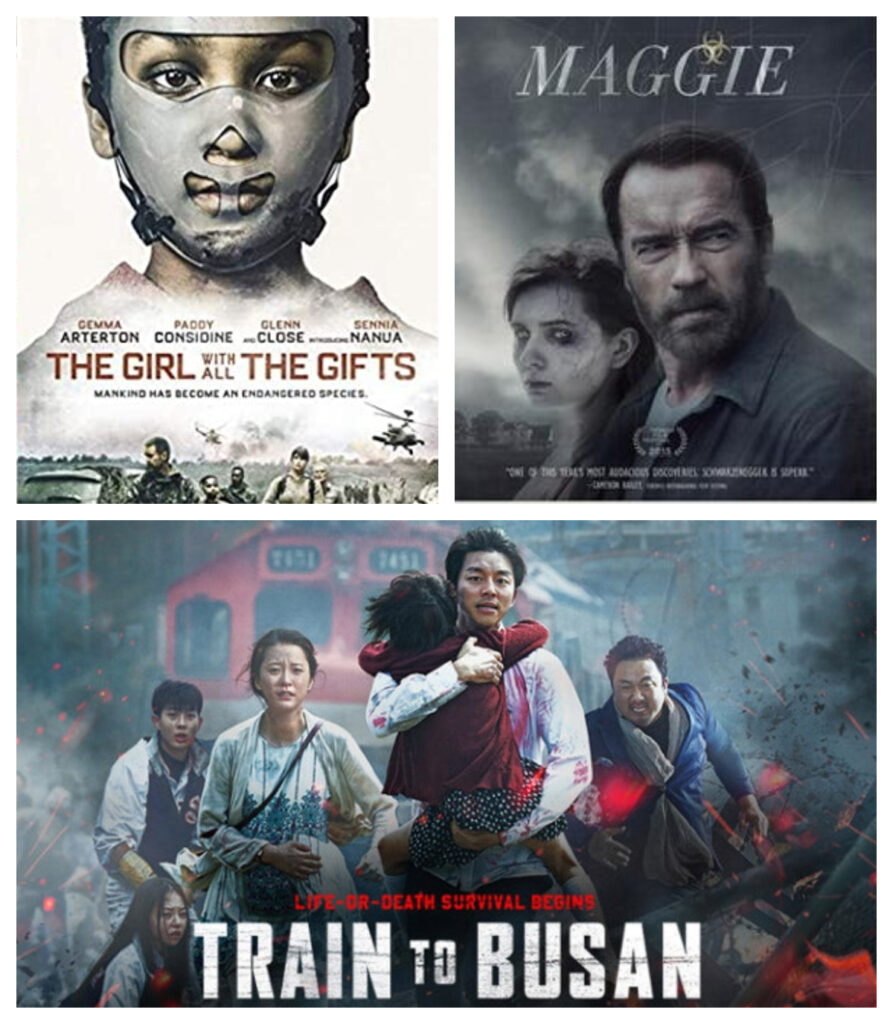 Are you ready for something completely different?! This quarantine has us all going a little crazy. And watching a lot of movies!
I love movies – but mostly action, drama, romance, comedy or musicals. I rarely watch horror movies. I don't like horror for the sake of horror – I dislike scenes with gore, violence or scares simply for their own sake. I am okay with those elements if – and only if – they are necessary to move forward a really good story.
That said, I love a great story that is expertly told with flawless acting and directing… and if that story happens to be in the horror genre, I'm okay with it as long as it's a terrific movie. That's how I came to be a fan of these zombie movies – because they each feature great storytelling and a unique take on the genre.
Without further ado, here's my first-ever list of my favorite zombie movies to entertain you while a global pandemic rages right outside our doors. Seems strangely fitting, no?
Bonus: I know I said there would be five, but I can't leave out Maggie (2015), a strange little independent zombie flick starring Arnold Schwarzenegger in an oddly moving performance. The father-daughter relationship is a unique focus for a zombie flick, making this absolutely worth a watch.
So, there you have it – movies any movie lover should love, whether or not you typically like zombie or horror movies.
Vampire movies are another horror sub-genre I typically make exceptions for – I've always been a big fan of blood suckers. Perhaps I'll share my top favorite vampire movies next.
Do you have a favorite sub-genre of horror films like I do, or are you either all-in or all-out on horror? I'd love to hear your thoughts in the comments below or over on Facebook. And remember, horror movies can actually be cathartic or even therapeutic during a time like this!