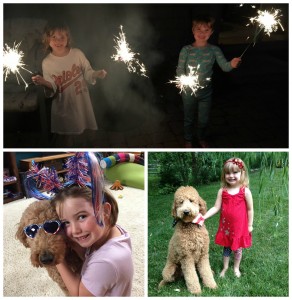 If you're a fireworks fanatic who didn't get enough of the snap, crackle, pop and BOOM! over the 4th of July, you're in luck.
Our beloved daughter didn't get to go see any fireworks this year due to other family obligations, so she was feeling slighted and deprived. She made a compelling case for why we owe her some big-time fireworks after cruelly robbing her of this vital childhood summer experience. And if you think I'm exaggerating here on any level, you need to meet Zoe, who could basically take on a ferocious trial lawyer at the age of six.
I was seriously contemplating booking an impromptu Disney trip (both because I love Disney, and because she's guaranteed some gorgeous castle 'works there) but my brilliant hubby – who prefers to avoid both Disney and extraneous travel – suggested I Google year-round fireworks shows in Ohio.
Eureka! Boy did I find a smorgasbord of wonderful opportunities to see local fireworks not just throughout this summer, but well into the fall and even winter. And this list doesn't even include fireworks at baseball games, which are so plentiful they earned their own separate list.
Isn't it wonderful that someone loves fireworks enough to keep a website like FireworksInOhio.com going each year? I love knowing that there are 505 fireworks displays left in 2016 to choose from!
Thanks to this website, I'm going to plan a monthly family fireworks night for us through the rest of this year or until Z says she's sick of fireworks – whichever comes first.
Do you know someone who loves fireworks? Send them this post. And in the comments below, I'd love to hear your favorite family fireworks story.