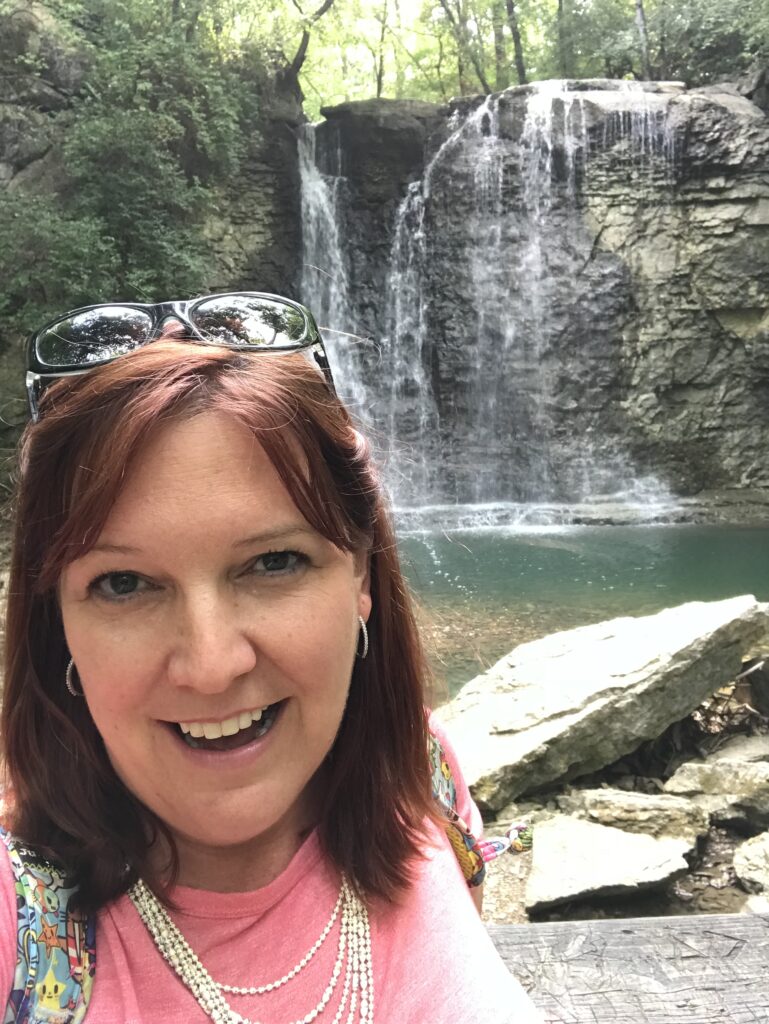 You don't have to leave central Ohio to find beautiful, natural waterfalls. There are some right here in town that you may never have visited – and you should!
If you feel like going for a short nature walk to see a waterfall, but you don't want to go for a long hike, then Hayden Falls (pictured left) is for you. Park in the small Griggs Reservoir parking lot along Hayden Run Road, then walk down the steep wooden steps and along the boardwalk toward the sound of running water. Note: you'll have the best experience after a rain (beware slippery spots along the wooden path) or in the springtime.
There's a very sad story about this spot, and you'll see signs and memorials there. Swimming is not permitted – in fact, they don't want you leaving the boardwalk at all – though a quick peek at Instagram will show you that people don't always follow the rules here.
Indian Run Falls is one where you can actually get your feet wet and do a bit more hiking and exploring, but at no time is diving or jumping into the falls ever recommended. We did enjoy creeking here in Indian Run on a hot day, but to see the actual falls you'll want to take the upper paths around the gorge and get a bird's eye view (like my photo at top).
To find Indian Run Falls, follow Google Maps (you can actually see the waterfall in the photo!) to park in the small parking lot off Shawan Falls Road, then follow the path and signs. There's a lot of variety here to see and photograph, as you can see on the 'gram.
There are even more waterfalls in Ohio – many we've yet to explore. There's just something so fun about going for a hike or nature walk (aren't they basically the same thing in these parts?) and following the sound of rushing water to its source. Plus, they are so darn Instagrammable.
My all-time favorite waterfalls have been in exotic, tropical places like Maui and Mexico – but I certainly love any waterfall I can get. I think it's amazing that we have such great 'falls so close to home!
What's your favorite thing about chasing waterfalls – and where's your favorite waterfall of all? I'd love to hear in the comments below or over on Facebook.