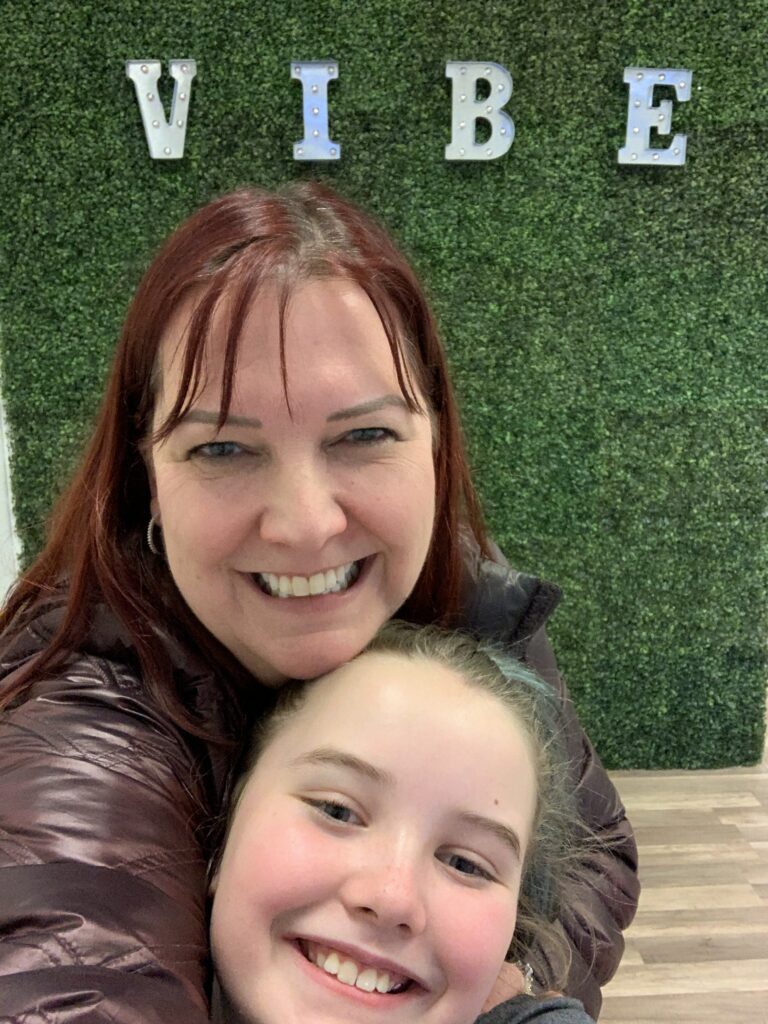 There are people who think kids and teens have it pretty easy these days. They say things like "it was much harder when I was a kid," or "enjoy this, it's the best time in your life," or "have fun – it's all downhill from here."
I am not one of those people. While I do believe childhood is a magical time, and kids today are very lucky in many ways, it's not all puppies and rainbows. Kids don't often get the chance to just be kids anymore.
Statistics show there's more pressure and stress on kids than ever. Suicide is the second leading cause of death among 10- to 19-year-olds in the U.S., and the rates have risen in the past few years – especially among girls.
Academic pressure starts as young as kindergarten, which used to be for simply playing and socializing. Parents put pressure on kids starting in early grade school, without even meaning to or realizing. And peer pressure is worse than ever thanks to social media use, which starts as young as 4th grade and brings the stress and bullying of the schoolyard into the cloud where it is forever on, 24/7.
Kids also have to deal with the ever-present, unpleasant fact that they are considered second-class citizens by most adults. Childism, or adult prejudice against children, is a reality and can range from everyday verbal put-downs and disrespect to the extremes of child abuse and neglect. Childism is a way of life for most kids – they are used to even well-meaning adults considering them less-than – but that doesn't mean it doesn't bother them or add to their overall stress and mental health load.
And I haven't even mentioned the new, anxiety-causing coronavirus scare or the panic it is sending many adults into. How do you think the kids feel about it?
Why Access Bars?
I say all this because last week, I took Zoe for her first Access Bars session with Paula at Footprints to Wellness. I loved my own experience having my bars run; I found it incredibly relaxing, healing and soul-nourishing. After my session, because I had talked about Z being stressed out, Paula generously offered to provide the service to my 9 year old. I jumped at the chance to see if this could help our girl manage her anxiety and stress.
Z had heard me rave about my experiences with Paula, but she has a very analytical mind and can be quite the skeptic, so I wasn't sure how she would respond. I worried that she might be so busy analyzing and doubting the experience, that she might not actually be able to relax. Paula assured me that even if Z talked the whole time, she would still achieve meditation-like benefits. And she was right!
We got to Paula's office just before our appointment time, and Z was pretty amped up from a day at school, plus a short after-school playdate with a neighbor friend. Her current obsession is making creative Tiktok videos, so she was telling me all about that as we drove over.
When Paula welcomed us into her cozy, quiet chamber at Footprints to Wellness, Z began to settle down. She spoke with Paula, listened to her overview of what to expect from Access Bars, and then took off her shoes and got up on the heated table. Paula covered her with a snuggly blanket and dimmed the lights.
Paula made it clear that this time was about Zoe, and that there's no wrong way to receive Access Bars. Z could talk, go to sleep, ask questions, get up to use the bathroom or do anything else she needed to feel comfortable. Paula treated Zoe as a valued client and spoke to her directly – not just to me. I could tell that Zoe was really vibing on the special treatment and liked Paula right away.
As Paula began laying her hands on Zoe's head she explained what she was doing in a soft voice and also continued answering Z's questions about her work, her life (like what kind of pets she has had) and the Access Bars experience.
I was secretly hoping that Z would fall asleep on the table like I did, but she didn't. She came pretty close though, yawning multiple times and blinking her eyes. I also noticed that Z's speech became very slow and sleepy-sounding as she grew more and more relaxed from the Access Bars process.
The full Access Bars experience takes about an hour, and that's a long time for an almost-10 year old to lie still. She got very relaxed, but about 40 minutes in she began asking about the time and how much was left, so I could tell she was getting a little restless.
Still, she continued to lie still and relax for the entire length of the treatment – and then for a few extra minutes while Paula showed me how to do a few of the Access Bars hand positions so that I can help soothe Zoe with some "calm and peaceful" vibes whenever she needs it most.
After the treatment, Zoe was calm, smiley and said it felt "amazing." She thanked Paula and I for making the evening possible, found some goodies in Paula's candy dish and we headed out into the night. I was feeling great about the experience and glad we had tried it. Anything to help our girl feel less stressed and more like herself!
Bonus pro tip: immediately opposite Paula's Powell office is Vibe Powell, an amazing local tea and smoothies shop, where Z and I had some lovely refreshments before heading home.
The true test for me came at bedtime, because Z has always suffered from bedtime anxiety. That night after Access Bars, she was so relaxed and peaceful that she literally drifted off to sleep like an angel. I texted E at 9:15 pm from her bedside claiming that it was like a miracle. For us to have no tears, yelling or arguments at bedtime is a really nice treat – and she seemed to sleep especially deeply and well.
I look forward to checking in with Zoe to see if she continues to have relief from stress, negative thoughts and anxiety. I can already tell that Access Bars is going to be a staple for us during bad weeks when stress is high – like Ohio school testing week in April!
As always, I am so grateful to Paula for sharing her gifts and talents with us so that we can benefit and also share our learnings with all of you who read this blog. If you are interested in trying Access Bars for your own stressed out kiddo or teenager, please contact Paula at Footprints to Wellness and mention Lewis Center Mom for a $20 discount off your first Access Bars appointment!
Do you have a child who gets pretty anxious and stressed, and what have you found to be helpful? I'd love more tips and tricks for when we have bad days, so do let me know in the comments below or over on Facebook.