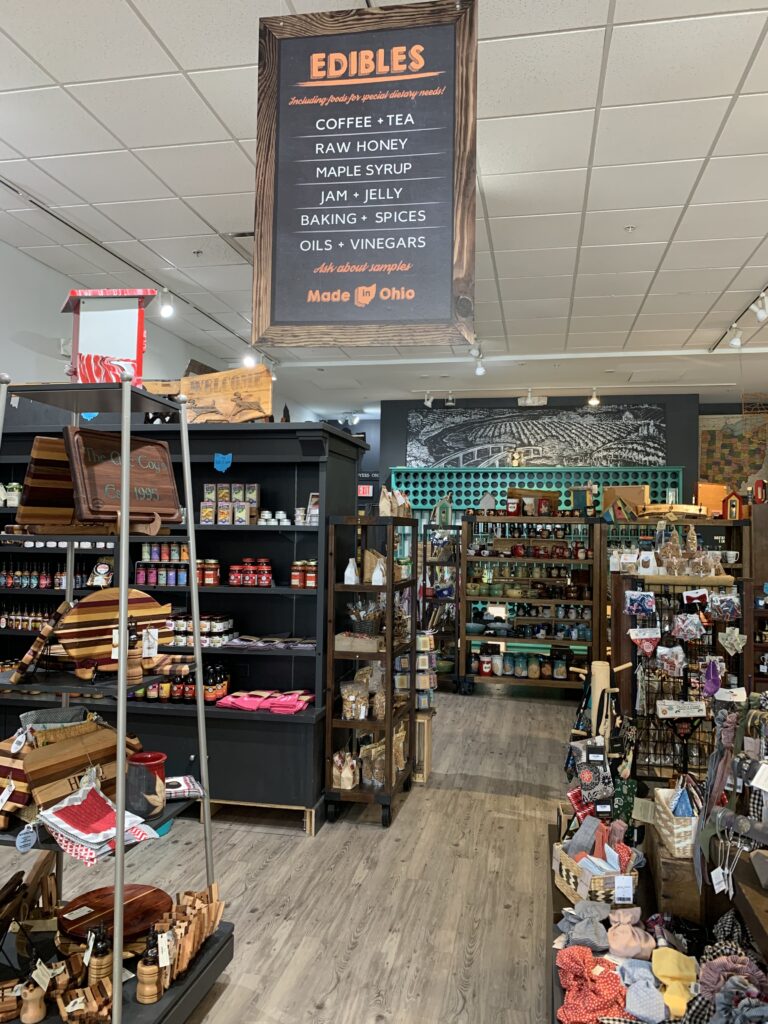 Darling daughter and I headed out this week for a visit to one of our favorite Columbus retail institutions: Easton Town Center. We had some gifts to buy and I knew just where we needed to go: Celebrate Local!
I know that during a pandemic seems like an odd time to go out shopping. But, I keep reading articles about Amazon being the only business thriving right now, and that makes me sad. And a little mad!
There are so many amazing small businesses suffering that yes, sometimes we do strap on our masks and head out to get the things we need in person. I try not to touch anything but what I'm getting, and I definitely stay at least six feet away from others. Then when I get to my car, I use sanitizer and when I get home, I wash my hands really well. So far, it's working.
Let's face it, there's a degree of risk involved anytime we leave our homes, right? Even outside of a pandemic there could be drunk drivers, runaway cars, serial killers or mad dogs. I choose not to live in fear.
Anyway, back to Celebrate Local. It's amazing! Tucked away on the side of Easton nearest Trader Joe's (park in that odd, small, ground-level parking lot next to Crate and Barrel, then just run across the street), Celebrate Local stocks all things Ohio-made.
Whether you are looking for gourmet and artisanal food offerings like local honey and cheeses, or a wide variety of handicrafts, jewelry and gift items celebrating Ohio's cities, sports teams and counties, Celebrate Local has something for everyone.
I especially liked the all-Ohio tshirt cubby, the local art gallery wall and of course the all-Ohio wine wall. Like I said, it's a perfect place to pick up gifts for just about anyone – and especially those who are hard to buy for. This is the kind of place I love to frequent anytime we're hosting intercultural exchange students who are looking to bring unique Ohio-centric gifts back to their home countries!
The holidays are not that far away. Start now and head to Celebrate Local early to beat the usual seasonal rush. We were there this afternoon and it was blissfully quiet at Easton and very easy to social distance ourselves as we shopped.
Have you been to Celebrate Local, and do you love bypassing the obvious choices sometimes (*cough* Amazon) and supporting local providers and small businesses instead? Let me know if you have other favorite locally-sourced shops in Columbus – I know there are several in the Short North area and Clintonville.