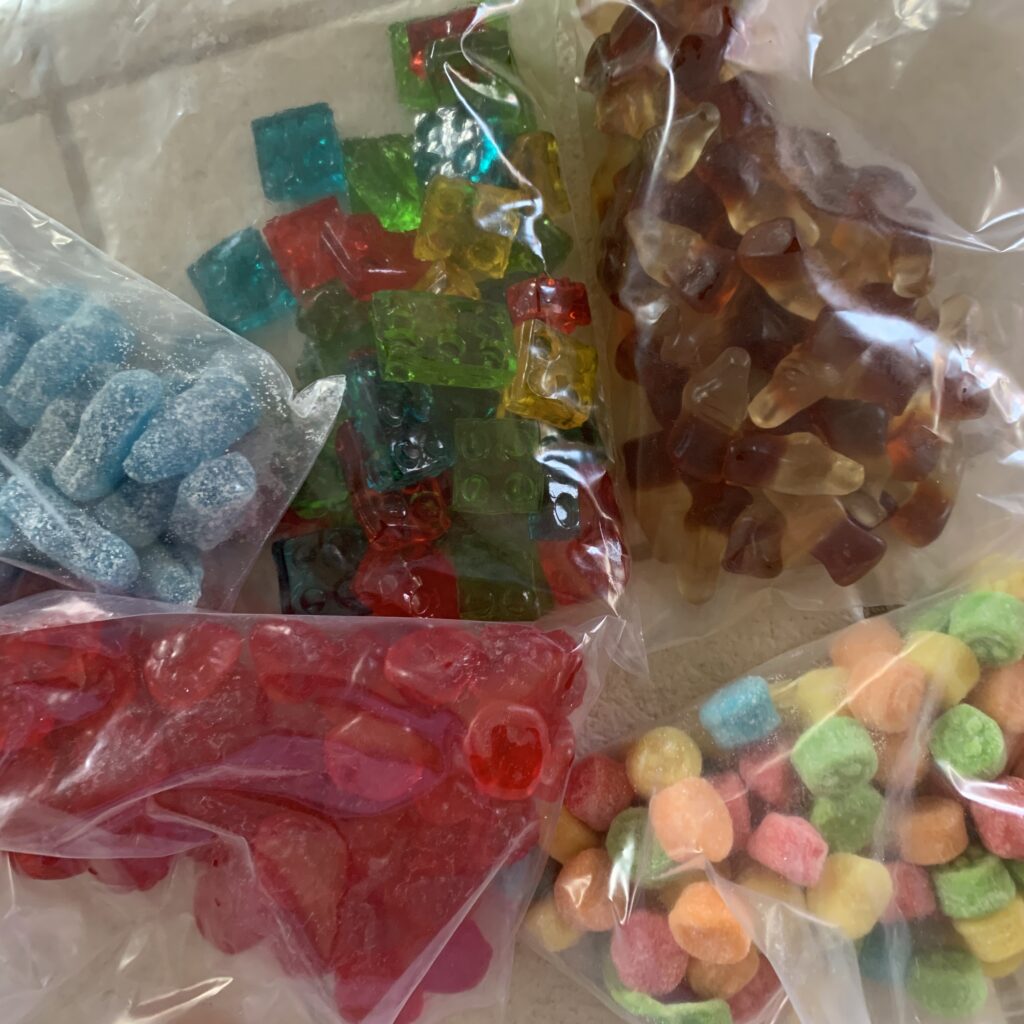 Have you ever heard of the Berlin candy bomber?
I stumbled upon an article about U.S. pilot Gail Halvorsen, the post-WWII-era Berlin candy bomber, aka Uncle Wiggly Wings, and it's the best thing I've read all week.
What could be sweeter during a crisis like a war – or even a global health crisis – than candy dropped to little kids from the sky?
I love this story for so many reasons, such as Gail's empathy for the children of Berlin, his playfulness, his skill as a pilot and his generosity (he initially shared his own personal chocolate ration with the kids). But also: candy!
In the immortal words of the 80's one-hit wonders known as Bow Wow Wow, I want candy. Always have, always will – and especially during a stressful global health pandemic while trying to simultaneously build my business and part-time homeschool a spirited 10-year-old.

Besides – if you haven't grown out of a bad habit by the age of 50, you no longer even have to try.

Plus, just as it was for the Berlin candy bomber, candy is more than simply a sweet habit for me. Like curling up with a good book or petting a beloved cat, candy is a time machine straight back to the happiest parts of my childhood. I eat plenty of healthy things, too, so there's no shame in my candy game.
When I fell in love with Buckeye Candy Company back in January, I didn't know that soon we'd all be stuck at home with no way to go out for our favorite sweets. But you know one thing I love about this time? The way small businesses rise to the occasion and figure out new ways to serve their customers.
My friends at Gahanna-based Buckeye Candy Company have taken this crazy Coronavirus situation and evolved into a new business model. One where your favorite sweets are brought right to your door – kind of like that wonderful, candy bombing pilot after WWII.
Who has ever heard of a candy store that does takeout and delivery? But we have now – and I've been enjoying their sweet services ever since the stay at home order began.
Just visit their ordering site, check a few boxes and then you can either head down to Gahanna for contactless pick-up at their front door, or wait at home for them to bring the sweet, sugary goodness to you.
No, it's not the same fun experience of going into the candy shop with your kiddos and feasting your eyes on all the choices as you wander up and down the aisles in amazement, but it does make candy safer and accessible for those who don't want to risk actual in-person shopping right now.
Some people enjoy a nice glass of wine at the end of the day – I prefer Maltesers straight from the UK. We all have our vices and, thankfully, Buckeye Candy Co. has the hookup.
Got a kiddo's birthday coming up – or need some sweet treats to use as bribes, I mean encouragement, during a tough homeschooling session? Buckeye Candy Co. can help.
During these times, it's more important than ever to support small, local businesses and show them love. Treat yourself or your kiddos today – you deserve it.
Candy bombing should definitely be a thing during these crazy times. Why can't we all become candy bombers by getting some sweet goodies and dropping them in friends' and neighbors' mailboxes as a special surprise?
We'll get through this pandemic together. Don't lose hope – keep watching for the helpers and innovators who are doing good work and spreading joy. They're all around us if you just look – and if you can't find one, be one.
And now, if you've got stories about candy, unique new business models that help us get what we want while staying safe at home, or any other good news, I'm all ears in the comments below or over on Facebook.