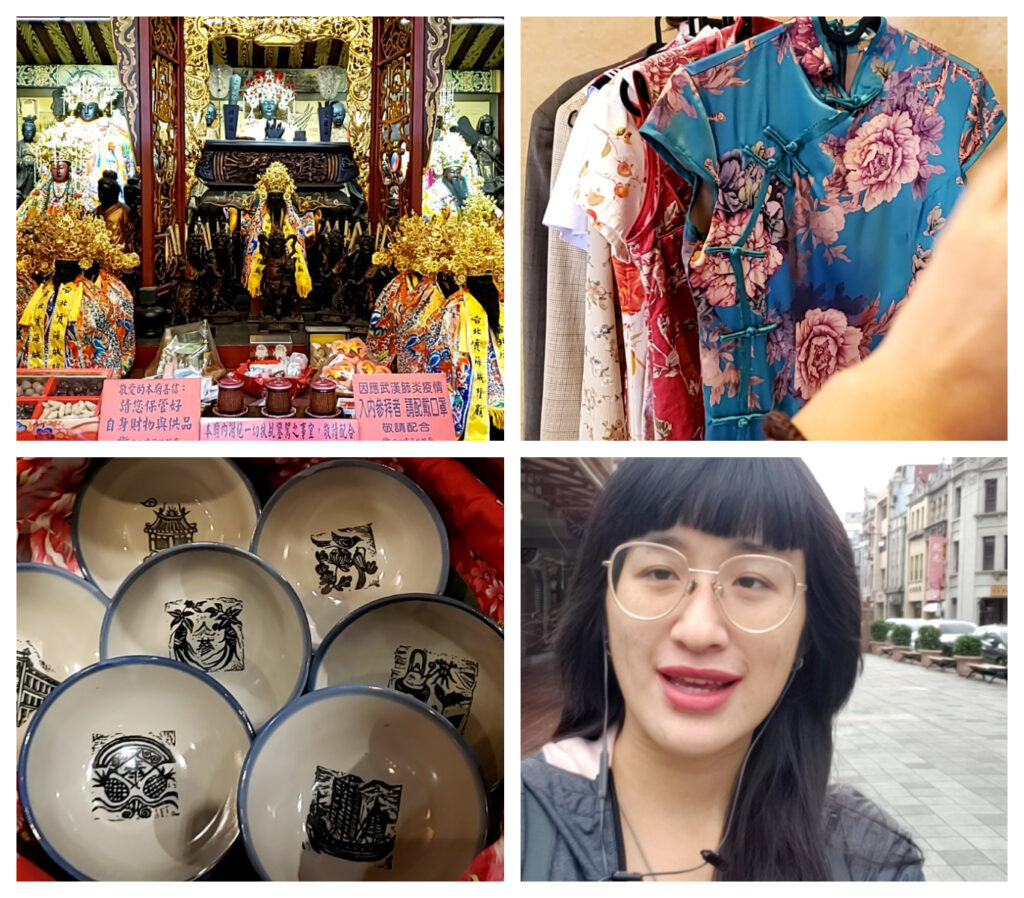 When a friend shared on Facebook recently about her Amazon Explore experience, I had to rub my eyes and pinch myself. It sounded like a dream to me – to be able to explore and shop in real time with a virtual guide all the way on the other side of the world?!

I asked her for more info and looked into it, and sure enough, Amazon Explore is a new virtual offering from Amazon that promises "the world at your fingertips." Our own personal Amazon Explore experience this week delivered just that!
We are obsessed with Asia in our family, so it's no surprise we chose an Asian destination. Last night, Z and I got to walk around and shop in the old Taipei neighborhood of Dadaocheng in Taipei, Taiwan with our new friend, Yui.
I'm not talking about watching a video. We were actually connected with our live tour guide there in Taipei who introduced herself and then walked us around, talking about the sights and answering our questions as we pointed to where we wanted to go and what we wanted to see.
Zoe and I both interacted freely with our tour guide, Yui, from My Pro Guide in Taipei. Yui was knowledgeable, friendly and very fun. Z and I got to see and learn about Taipei's architecture, history, traditional clothing and religion. We even got to go into a temple and learn about their family of gods.
A highlight was getting to shop around in a couple of stores, but we didn't end up buying anything. Prices for the local goods we saw were fairly reasonable, but I knew there would be significant shipping costs so we opted against it.
I was very tempted to purchase a souvenir – but we have our photos for souvenirs. All throughout your tour, you are able to take photos of anything you like – and you can ask your tour guide to hold still or turn a certain way if you want to take a specific shot. Z and I both took turns snapping and we got some great photos, as you can see!
Our favorite part of the tour was getting to know Yui – she had wonderful stories about the history of Taiwan, its Japanese and Chinese influences and Daoism, the traditional religion.
Yui shared so many colorful details that I just adore – like the fact that her mom is very traditional so when Yui had a small fender bender on her scooter (very common in the narrow, scooter-filled streets of Taipei), her mom's first thought was to take Yui to temple – and then to the hospital. "Fix the inside first, then the outside" is the thought here!
Prices for Amazon Explore experiences range from $10 to $149 per session, which each typically last between 35-60 minutes. Experiences include culinary adventures like learning to make bean-to-bar chocolate in Costa Rica; shopping experiences like exploring and selecting gifts in local markets in Tokyo; and travel offerings like virtually exploring the highlights of Barcelona's historic Gothic Quarter.
When you go on a shopping experience with Amazon Explore, your local guide then ships your items to you and you are billed by Amazon for the total. You cannot purchase foods or candy, and there are a few other restrictions as well.
In this year with no travel – especially no international travel – what better way is there to see the world, meet a knowledgeable local guide and have amazing experiences to expand your global palate and insight? Amazon Explore is also an incredible way to check out destinations you might want to travel to in the future. Taipei is definitely on our wish list after meeting Yui and spending an hour exploring her town!
I have my sights set on a Central American adventure next. I'm so glad Z wants to do these virtual trips with me. Hopefully next time we can get E in on the fun, too!
Where in the world would you want to go with Amazon Explore – and do you think you'll sign up for a tour now that you know about it? I'd love to hear your stories in the comments below or over on Facebook.