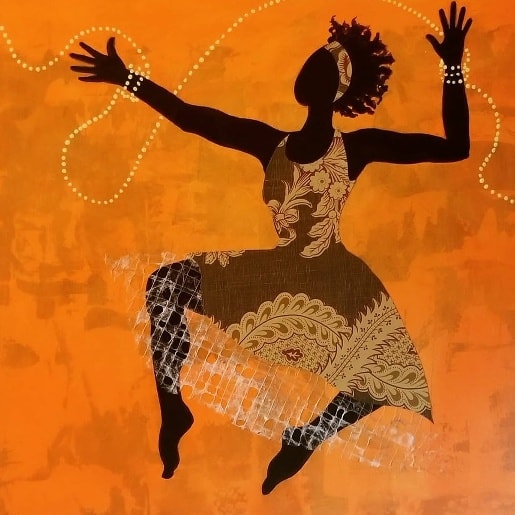 Another winter in quarantine stretches out before us. Here in Ohio, winter can last well into March or even April. During the cold months, we don't get outside as much and we certainly don't get enough activity. And during a global pandemic, there are even fewer reasons to leave the house.
This past spring, during the initial global shutdown due to COVID, I started a bike club in our neighborhood to get us all moving, outdoors and together in a safe and socially distanced way. It really did help break up the boredom of being shut in with nowhere to go. Riding together was a lot of fun and we continued it from March all the way through the end of June.
Now, my daughter and I have another idea to bring a little fun, fitness and friendship into all our lives during the winter months: a weekly Friday night dance party over Zoom.
Last week, Z and I held our first video dance party. We used a Facebook Room, but we're going to move to Zoom for the next one to see if we can improve the audio quality.
Our dance party rules are simple: all are welcome but no gawkers allowed. If you log on to join us, you must dance too! We dance for three songs, then pause the music to chat, hydrate and visit a bit with our friends. Then we dance for three more songs and pause again for some conversation and laughter. We'll keep it going until Zoom kicks us out!
During our first video dance party, we had a handful of friends pop in and out to dance and visit with us. My Fitbit was happy that I got some extra (fancy) steps in – and I was feeling warm, sweaty and happily exhausted by the end of the evening.
Even better, my heart was warm from seeing friends and sharing some dancing, laughter and fun moments with them. I know this weekly dance party is going to be a treasured and looked-forward-to event in our house this winter!
We'll host these weekly dance parties every Friday night at 8 pm EST from now through mid-March. We plan to have varied themes, special guests and surprises to keep things fun and interesting.
We also welcome song suggestions so please let me know if you have some good family-friendly dance tunes we should add to the playlist.
I love to dance. I always have, ever since my childhood years blasting ABBA's Dancing Queen (and yes, of course that's on my playlist). Going out dancing with friends has always been one of my all-time favorite things to do. We can't do that right now – but we can still dance in our homes, linked together through video chat.
Think about it – the blues are somewhat inescapable right now. The COVID vaccine is here, but it will be months before we are all inoculated and safe. Winter is stretching out before us. The post-Christmas doldrums can be deadly. What's the cure for all of the above? DANCE PARTIES, baby!
So I hope to see lots of your faces – and dance moves – on our Friday night dance party zooms. We're hoping it will help us all stay warm and connected all winter long. Please let me know if you want the Zoom link; we'd love to dance with you and your family!