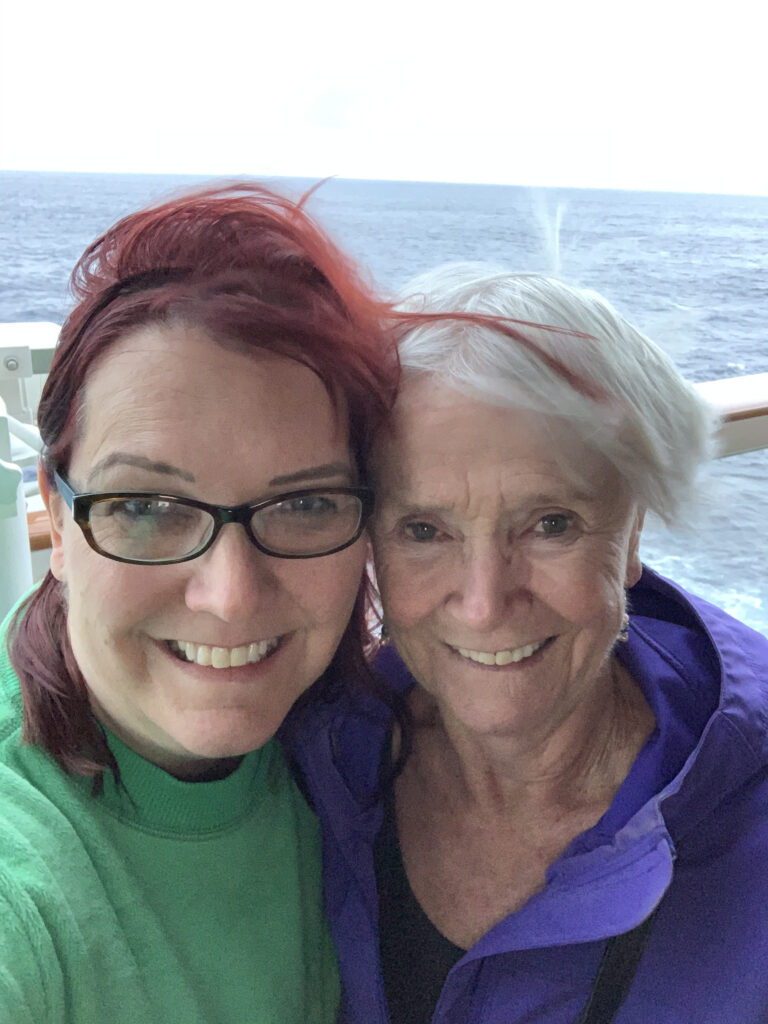 Do you and your family agree on how to keep yourselves and each other safe from Covid?
As if the virus itself weren't physical danger enough to us all, a full year of global pandemic can also wreak havoc, mentally and emotionally, on family connections.
My entire family of origin resides in California, where my brother and SIL have a house just five minutes from my parents' home. This makes it very convenient to visit everyone when we travel to the west coast.
However, it also means that for the past year, my entire original family has been quarantining together in a bubble – and unfortunately, E, Z and I are stuck on the outside.
Recently, I've entered into a stage of Coronavirus fatigue that makes me want to strap on double masks and go visit my family in California, despite the risks inherent in travel.
I haven't seen my parents since December 2019. That statement is absurd. I love my family and consider us close, even though we live 2,200 miles apart. I don't ever want to go this length of time without a visit. It hurts!
Missing my family is made harder knowing that they're together without me. My mom gets her grandkid fix right there, close to home, whenever she wants. My bro and SIL get to see my parents enough to possibly even take them for granted.
I wish I had the luxury of being able to take my parents for granted. They're not getting any younger! I have only seen my mom's face on video calls about two times in the past year because she struggles with tech and my grumpy old dad can't be bothered to help her get connected.
Mommers and I talk on the phone weekly, and we text too, but it's still not enough. I was shocked when we video called on Christmas – my mom looked so different. She grew her hair out during quarantine and it's adorable. But HOW did I not know that for an entire year?!
Phone calls are not enough. You forget to talk about things that are important. You get into a rut of talking only about what you did that week and not the truly meaningful stuff.
Bottom line: I'm over it. I want a socially distanced, masked visit with my family. I'm willing to undertake the travel. E and Z are up for it, too. We are all willing to wear double masks – a fairly uncomfortable, but doable extra safety measure – in order to make the risk more bearable.
The only catch is that my fam is still saying NOPE to a visit. My folks and SIL have gotten their vaccines, but my bro has not. The Cali fam all say it's too soon for a visit – they want to wait until more people are vaccinated (and, likely, until E and I are vaccinated, too).
The fact that we're willing to make the trip out there, but they are not willing to see us, really hurts. It sucks. I've gone through every emotion about it – sad, mad, hurt, rejected, angry, annoyed.
Ultimately, we all have to manage this Coronavirus pandemic the best we can. We have to make the best decisions for our families. But let's face it, there are no perfect decisions – only sacrifices. That is true for schooling, seeing family and just about everything these days.
So yes, I'm disappointed and whiny as hell that I must stay on the outside of my family's Covid bubble for another few months at least. I want to visit our Cali crew and I want them to visit us – but it looks like summer is the soonest that can possibly happen.
I'll just have to sit with my discontent a while longer. I'm meditating on the fact that this is NOT about me.
Our mantra right now should be: it's not personal, it's just Corona!
Have you had to go a long time without seeing your parents too, and do you also feel whiny, mad and sad about it? If so, I'd love to commiserate with you in the comments below or over on Facebook.