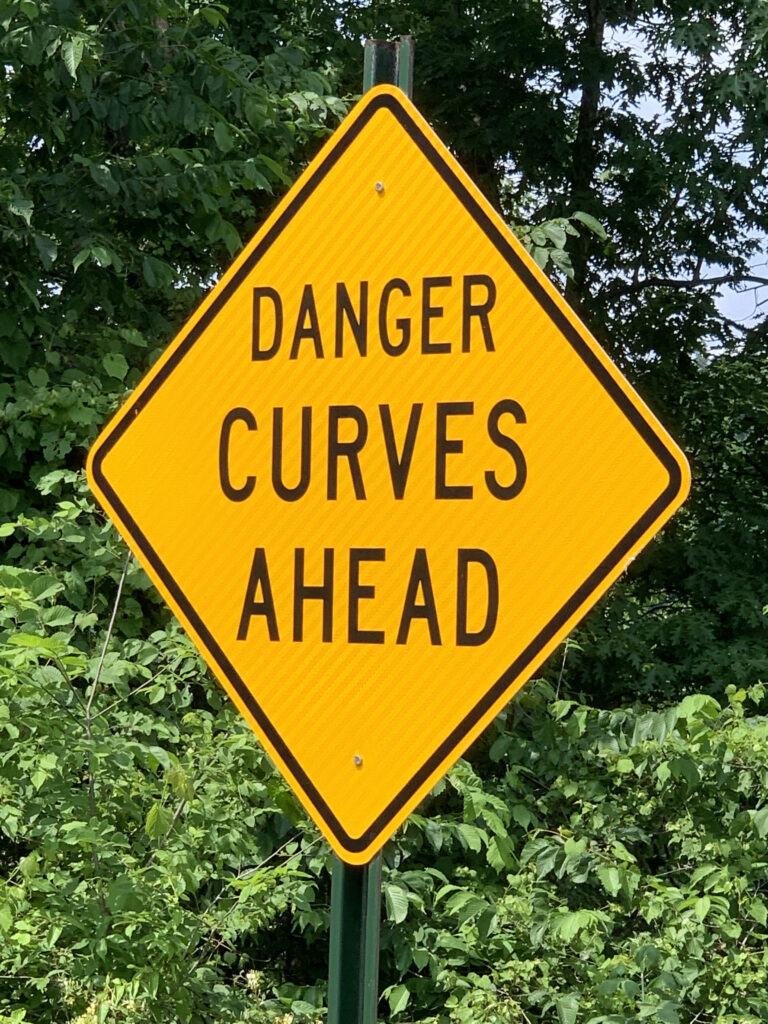 My parents and I reunited this month after more than a year and a half apart due to Covid.

My Mommers and I started a two-person book club during our time apart. We read the same book at the same time and then compared notes and takeaways on our weekly phone calls.
Our book club was a really great way to stay in touch and feel like we were connected and still having shared experiences. I highly recommend this with anyone in a long-distance relationship.

It wasn't all good while we were apart, though. My parents and I had several fraught conversations via email and phone during that year and a half away from each other. It wasn't all "I miss you" and "I can't wait to see you!" There were uncomfortable silences and hurt words, too.
I was both nervous and excited about seeing them again – I had all of the feelings and all of the stress leading up to their visit. I couldn't wait to see them and catch up, but I was also worried and anxious about the visit going well.
Something that exacerbated the feeling of distance between us was that I only got to video chat with them twice in a year and a half. You see, my Mommers didn't know how to do it on her own, and seemingly she had no one to help her.
My Dad helped her video chat with me once and then got annoyed and said he'd never help her again. The second time, my SIL set it up so I could enjoy Christmas with them. So it had been a VERY long time of not seeing each other in any capacity. (And yes, I have taught my Mommers how to video chat so now we can do it all the time – hooray!)
What follows is a fictionalized version of our first impressions of each other. I say fictionalized because, while this is mostly true as far as what I was thinking and feeling, my version of their first impression of me is completely made up. It is based on what I assume they might have been thinking. That said, I'm pretty sure it's spot-on.
First impressions after 1.5 years apart
Me: "Wow, my parents look old. Holy shit! They have aged so much in a year and a half. I'm so worried about them! Look how old they look. That has to impact their ability to do things. I am worried about their health! Do they know how old they look? Do they know how this reflects on them mentally/physically? I wonder if they are doing things to help avoid getting older? Are they taking care of themselves? Are they happy? Could they be depressed?
My parents: "Wow, Lara looks fat. Holy shit! She has gained so much in a year and a half. I'm so worried about her! Look how fat she looks. That has to impact her ability to do things. I am worried about her health! Does she know how fat she looks? Does she know how this reflects on her mentally/physically? I wonder if she is doing things to help avoid getting fatter? Is she taking care of herself? Is she happy? Could she be depressed?
First impressions are not reality
The good news is that the more time I spent with my parents, the more I saw them as THEMSELVES and not just their age or appearance. The more time I spent with my Mommers, the more I realized that she's the same awesome mom I've always known and loved. I didn't see her as old or frail anymore – in fact, I saw how many ways she's still young, strong, vital and amazing!
Same with my Dad – although at first I was alarmed by what seemed like a loss of mobility and strength, I realize he was just stiff from the long plane ride and actually he's still able to go on walks and do fun stuff. While of course we are all aging, they are doing just fine and actually look and act amazing for their age.
I'm really hoping that, over the course of our week together, my parents' first impression of my physical appearance changed as well. I'm hoping they saw a daughter who is happy, healthy and active. I walk – and occasionally run! – with my friends at sunrise, multiple times a week. I walk the dog daily (and soon to be multiple times a day thanks to our new puppy coming in a week!). I go on bike rides with Xage, tackling big hills and new routes all the time. While I have gained weight as a natural part of life, a pandemic, menopause and aging, I am doing just fine!
I hope they saw this. But a lifetime of living with and experiencing their fat-phobia and obsession with thinness and diet culture, plus their age (older generations are traditionally fat-phobic), makes me fear they might still be worried about me in this regard. I truly hope they are not.
I have another blog post coming soon about fat-phobia and diet culture and how they have affected me my whole life. I am on a journey to escape from those prisons and I am working hard daily on radical self-love and body positivity!
Have you recently reconnected in person with family after a long time apart during Covid, and what were your first impressions? People do tend to change over time – it's just part of life. I hope to never again go that long without seeing my beloved parents!