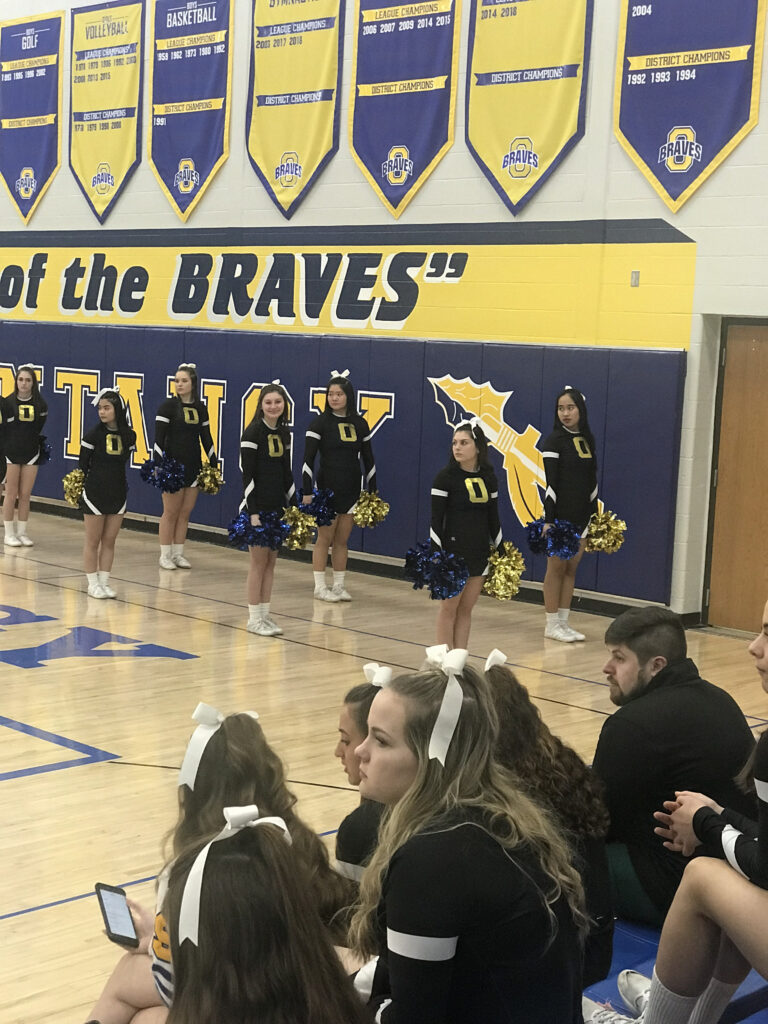 Once again, I am bitterly disappointed to see white supremacy show up disguised as "this is the way we've always done things" in the Olentangy school district.

Many parents and students petitioned to have Olentangy HS change its mascot and team name from "the Braves" to something that doesn't at best culturally appropriate and at worst bring up toxic, traumatizing imagery and verbiage stolen from Native American culture.
I was one of the people who wrote to the Olentangy leaders and school board to implore them to change the name.
Here's an excerpt from my letter:
Many Native American people, including the National Council of American Indians, have made statements specifically about the use of the word "Braves," asserting the use of the word perpetuates the "warrior savage" myth often associated with Native people. This may come as a surprise to people not part of a marginalized group and I implore you to rethink your position.

The "warrior savage" myth reinforces racist views that Indians are uncivilized and uneducated, and it has been used to justify policies of forced assimilation and the deconstruction of Native American culture. The use of this word can be deeply painful for people who identify as Native American and sends a bigger message to the community that Olentangy is insensitive and uncaring – even racist.

I believe this mascot and the associated name were adopted at a time when this type of cultural insensitivity and racism were considered acceptable, but we are in a more enlightened time now and I urge you to embrace a complete rebranding, one that fully sheds both painful images and the language of the past.
This week, in an emailed newsletter from Olentangy, we were told that "the Board of Education will not be requesting the district change the name Braves, and asks the community to allow the committee process to take place."
The predominantly white people in charge are changing school logos already because they recognize they are problematic. This would have been a perfect time to listen to those asking for a change in the name itself, as well – including the voices of Native Americans who have clearly stated why this change is important.

I am utterly shocked at Olentangy's handling of this matter. How can a high school's tradition and sports team name be more important than the traditions, culture and trauma of an entire race of people?
What a missed opportunity to have Olentangy high school students brainstorm a wonderful new team name that could reflect the values of our schools without stepping on indigenous peoples.

Heads up: if people of color are saying something is racist and offensive, then WE NEED TO CHANGE IT. Period. White people do not get to decide what is or isn't offensive and racist toward people of color. That's not how any of this works.

White people ignoring the concerns, issues and pain of people of color to "do what we've always done" is the definition of systemic racism and it makes me sick.
Do better, Olentangy Schools.
And if you're a parent who cares about racial equality and correcting sensitive issues like the Braves name, please join Parent Diversity Network to be part of an Olentangy community who cares and is pushing for change, diversity and inclusion.