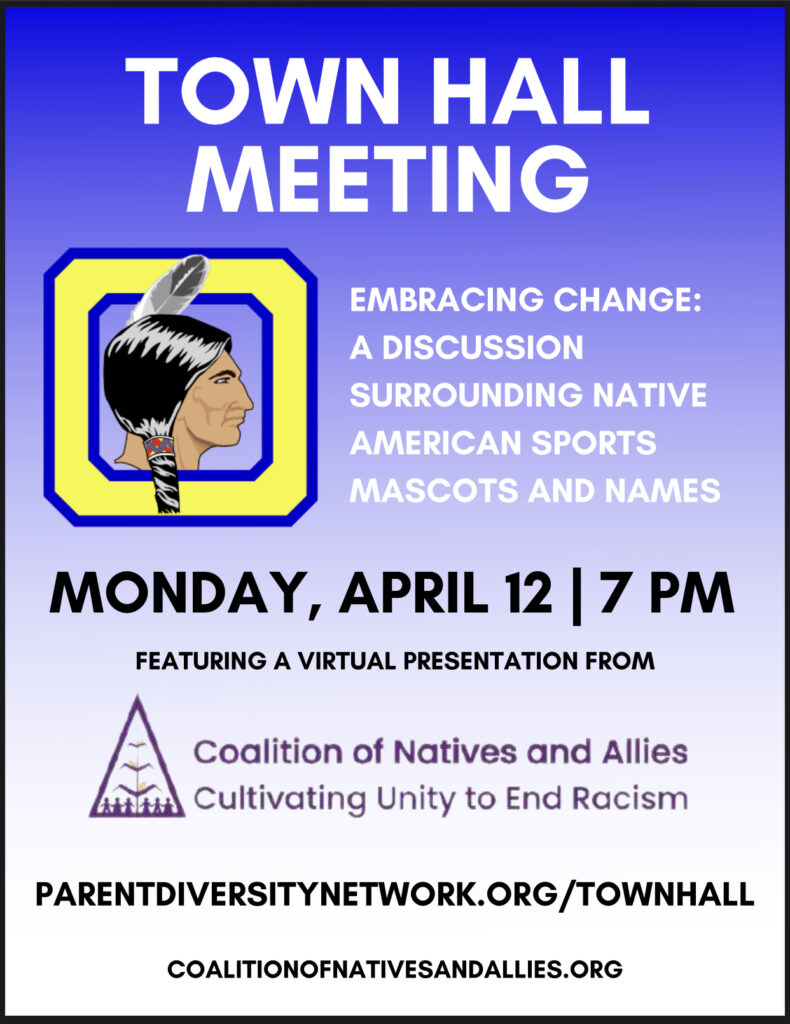 Back in March, I wrote about my disappointment with the leaders and school board of Olentangy Schools for refusing to change the Olentangy High School team name from "the Braves" to something new that doesn't cause racial trauma by perpetrating negative and archaic stereotypes.
This week, I participated in a Town Hall session sponsored by the Parent Diversity Network along with the Coalition of Natives and Allies. This important program is still available online for anyone who would like to view, listen and learn.
During this meaningful, heartbreaking and convicting program, we heard from Native speakers about how harmful it is to have Native American mascots for non-Native sporting events and teams. There has already been so much pain and trauma perpetrated against Native Americans; these sports team names and mascots quite literally add insult to injury.
According to the Coalition of Natives and Allies, reliable research proves that perpetrating racist and bigoted Native sports mascots and teams is actually harmful to both Native and non-Native students and adults. These mascots allow room for racial superiority and open doors for discrimination and disrespect to other marginalized groups and peoples.
This is such an important issue in our country that the American Psychological Association (APA) came out with a statement to support and recommend the immediate retirement of American Indian mascots, symbols, images, and personalities by schools, colleges, universities, athletic teams, and organizations.
Olentangy Schools has an opportunity here to do the right thing, show leadership and truly help all our students and community members to "flourish here." The Coalition of Natives and Allies provides a helpful hand-out on how organizations can truly do the right thing and honor the Native Americans on whose very land we live, work and go to school.
I implore the OLSD school board and leadership to read these materials, view the Parent Diversity Network Town Hall and come to the only possible conclusion: to immediately change all Native American imagery, words, sports team names and mascots to new ones which will uplift our community and not perpetrate harmful and traumatic racial stereotypes and slurs.
If you share my passion for holding Olentangy Schools accountable for these and other diversity-related issues, please join our powerful network of concerned parents over at Parent Diversity Network today. We look forward to working with you and uniting for change to better our community and schools.