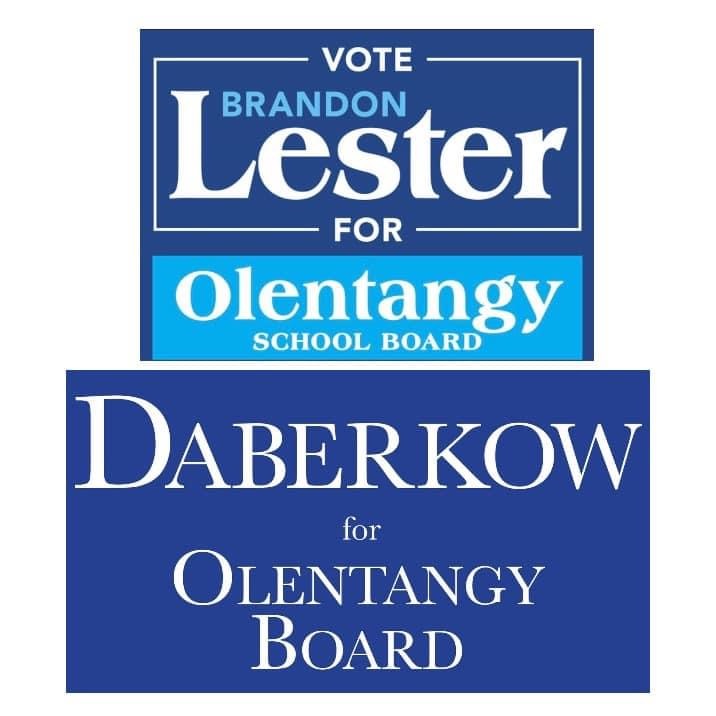 This Halloween season, there's nothing that scares me more than the wrong people getting voted onto the Olentangy Local School District board.
I know I've been critical of OLSD's leadership and board in the past. That's because I'm passionate about our schools and want them to continually keep getting better.
I've also been quick to praise Olentangy's leaders – and I've urged my readers to vote in favor of past school levies.
The fact is, Olentangy Schools are awesome and we want to keep them that way and continue improving.
This year, I've spent more time at school board meetings than ever before. That's because of disturbing factions in our district who don't believe in science, masks, the Coronavirus, LGBTQIA+ or gender diverse kiddos, diversity and inclusion efforts or even simply educating kids on the facts about racial inequalities in our country.
I've been to school district meetings where some of the anti-diversity folks behaved in a rude, disrespectful and downright shameful manner. Our school board members, on the other hand, were professional and handled things as well as they could.
The last thing we want for our community and our schools are people on our school board who have extremist, negative views that will hurt students and families.
Now, there are two candidates running for Olentangy School board who come from that extremist faction. They are running as wholesome moms when in fact they are pawns funded by conservative entities outside of our district.
The two moms are pushing an extremist conservative agenda that will hurt my beautiful non-binary gay child and others like them, as well as students of color. These women are also not well qualified to serve on the board – neither has specific expertise that will benefit Olentangy Schools or our kids. One of the moms has typos and spelling errors on every poster, sign and social post she puts out. Not someone we want guiding our schools!
It kills me to write this. I am pro-woman and feminist. I'm gungho for girl power! In past elections, I've even been known to go into the voting booth and just vote for all women, right down the line, regardless of party. But these two women are BAD NEWS for our school district and our community.
The good news is that there are two exceptionally qualified candidates who happen to be dads in our district. Here's a little bit about Brandon Lester and Kevin Daberkow and why you should vote for them for Olentangy School board.
Vote for Brandon Lester
I met Brandon Lester at a school board meeting this summer. He's friendly, humble and passionate about our schools and our kids. He's also highly qualified with a wealth of knowledge and experience as he is an education attorney with extensive expertise in contract negotiations and conflict resolution.
Currently, we do not have a legal expert on the Olentangy school board, so landing Brandon would be a huge win. I also just plain like him – he's a great guy. Just look at the photo above of skeletons in his front yard! And, as a proud Olentangy dad, Brandon posts dad jokes galore on social media. You should definitely follow and vote for Brandon.
Vote for Kevin Daberkow
I haven't had the chance to meet Kevin Daberkow yet, but many of my friends have. He's another excellent option for Olentangy school board. Kevin is open, transparent and authentic – he even shares his cell phone # right on his website and offers to talk to anyone and everyone from early in the morning until late at night.
Kevin is the only person running for school board who is actually an educator! He is a long-time teacher at Columbus City Schools and an adjunct lecturer with several local universities. He's also an Olentangy dad. Kevin is passionate about achieving fair funding for Olentangy Schools. He's also extremely collaborative and committed to working with all individuals regardless of political views. Follow him on Facebook and vote for Kevin!
Vote for Olentangy's Dads
I encourage you to visit Brandon and Kevin's websites, reach out to them on social media and read about their views. They are caring, collaborative and committed to our school district. They are receiving only local funding and are not affiliated with any particular party or organization.
An organization I am passionate about, Parent Diversity Network, reached out to all four candidates and asked them to speak to PDN members about their views and message. Only two candidates accepted: Brandon and Kevin. The two women simply ignored multiple requests to participate. Doesn't that just speak volumes?!
Bottom line – there is no hidden agenda with Brandon and Kevin. The same cannot be said about the two women running for Olentangy school board. Please join me on November 2 and vote for Brandon Lester and Kevin Daberkow for OLSD school board to keep our schools as awesome as they are now – and make them even stronger.