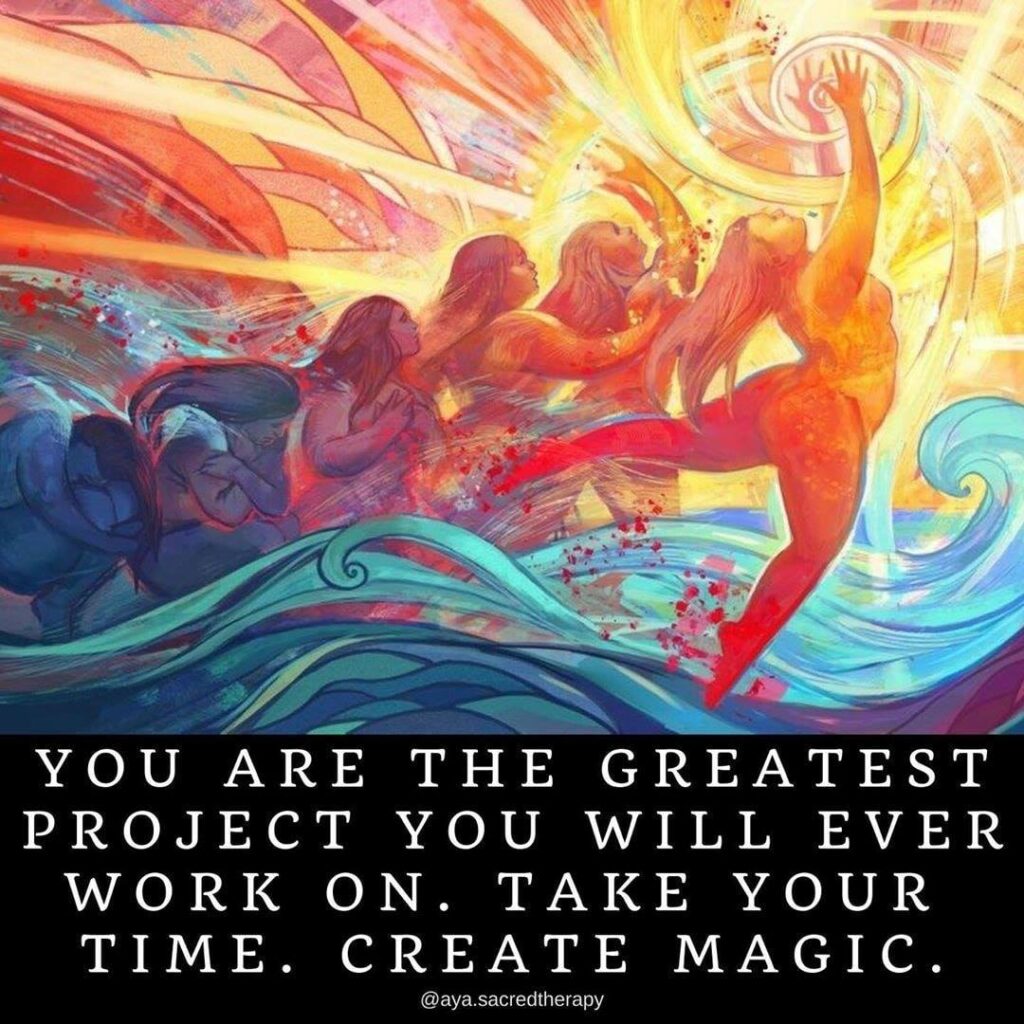 One of my favorite life lessons that I've learned along my journey thus far is this: Be who you are.
Of course, confidently being who you are is not always easy. It is an iterative process that happens across many years and decades, like peeling an onion in slow motion.
Having a child and watching them grow has helped a lot with this process. When we're growing and developing from infants to children, we don't yet have the brainpower to comprehend and reflect on what we're living through.
But now, as a parent, I've had front-row seats to the real-life development of a tiny human. This mom's eye view gives me insights into my own life, even as I learn from and about Xage.
This perspective made me realize that we are likely our truest selves as toddlers and preschoolers. There's a reason they have such great style. Tiara, tutu and fireman boots? Six pairs of leg warmers worn at once? Eleven braids in your hair? Or maybe the same Halloween costume every day from mid-October until Christmas? It's all good when you're a little kid.
Back before life and grown-ups started telling us "oh, we don't do that" and "ew, that's weird," we were free to be who we were at our core without shame, regret or self-consciousness.
By the time we're in middle school, sadly we're the exact opposite of who we were at 2 or 3. I remember it all too well. In middle school, we're typically insecure and terrified of being ourselves. In fact, who we really are is likely the very last thing most middle schoolers want to be. Instead, they want to be like everybody else.
Yet even in the awkward stages of middle school, each of us is amazing just as we are. Our imperfections and quirks are what add up to make us perfectly, uniquely ourselves.
I wish it didn't take so many of us so many years to figure that out. One of my favorite quotes about aging is from David Bowie, who famously said that aging is an extraordinary process where you become the person you always should have been.
Take me, for example. I've always felt I had to hide certain aspects of my personality or life in order to be accepted, liked and respected.
I kept my tattoos hidden for so many years that some people in my life still don't even know I have them. Even though I'm pretty open about my colorful skin now, I still have a resounding case of tattoo insecurity at times despite having pursued the art form for more than half my life.
And there's more that I've kept hidden. There was a deep, dark, personal secret that only a fraction of the people in my life knew about me. I'd tell myself "well, no one else needs to know" as a way of justifying my decision to remain in the closet and not share the true, real me with the light of day.
But then my own child showed themself to be braver and brighter than I am, and that's when I realized I owed it to Xagey to find my courage and do the same. That's why I came out as bi on this blog at the age of 51. I saw how many lives Xage has touched by coming out and being their true self at the age of 11. I can only hope to be half as brave as my dazzling kiddo!
There's another piece of my personal inner puzzle that has held me back for decades. I've internalized so much fat phobia and diet culture that I've been insecure all my life about being overweight or chubby. The crazy part is that I've felt that way regardless of what I happened to weigh; I've always felt fat and pressured to lose weight, whether I was heavy or slimmer. And that is diet culture in a nutshell: it's an un-winnable fight that sets us up for a lifetime of frustration and failure.
But here's the thing – I love my body just as I am. I truly do. It's strong, it can do hard things and I love my soft curves. When I look at other women's bodies, I appreciate strong, soft curvy ones the best. So why would I want to get rid of my own curves?!
The truth is, it's only the negative voices in my head that have me feeling insecure about the chub. The problem is not my body, it's society. And now, I've had enough of worrying and fearing what other people will think of my weight, body or food choices. I am giving those negative voices a great big "Silenzio, Bruno!"
This year, I am working hard to embrace myself just as I am. And I just posted bikini pics on my Instagram to prove it.
How can you, too, love and be who you truly are? I don't know exactly, but I have some ideas:
Pay attention to your thoughts and feelings
Journal, self-reflect and listen to life coaching podcasts like Kara Lowentheil's amazing Unf*ck Your Brain
Grow from your relationships, mistakes and failures
Spend time in nature
Read a lot
Surround yourself with positive and inspiring people of all ages, races, genders, sexual orientations, body sizes, abilities and religions
Travel and experience other cultures, people and lands
Live your best life
Follow your joy – do what makes you feel happy, inspired and confident
Enjoy every moment, for nothing is guaranteed
Be grateful.
For me, getting older and doing the above things have definitely led me closer to my true self – and that's made me feel more comfortable about relaxing or crushing many of the rules and guidelines society forces on us as women. I'm thrilled to be embracing my full, authentic self more and more these days. It's a terrific feeling and I wish it for each of you, as well.
Do you feel you are being your true self or only letting part of your light shine? What has helped you the most to embrace your authentic self and be who you truly are? I'd love to hear your thoughts and insights in the comments below or over on Facebook.