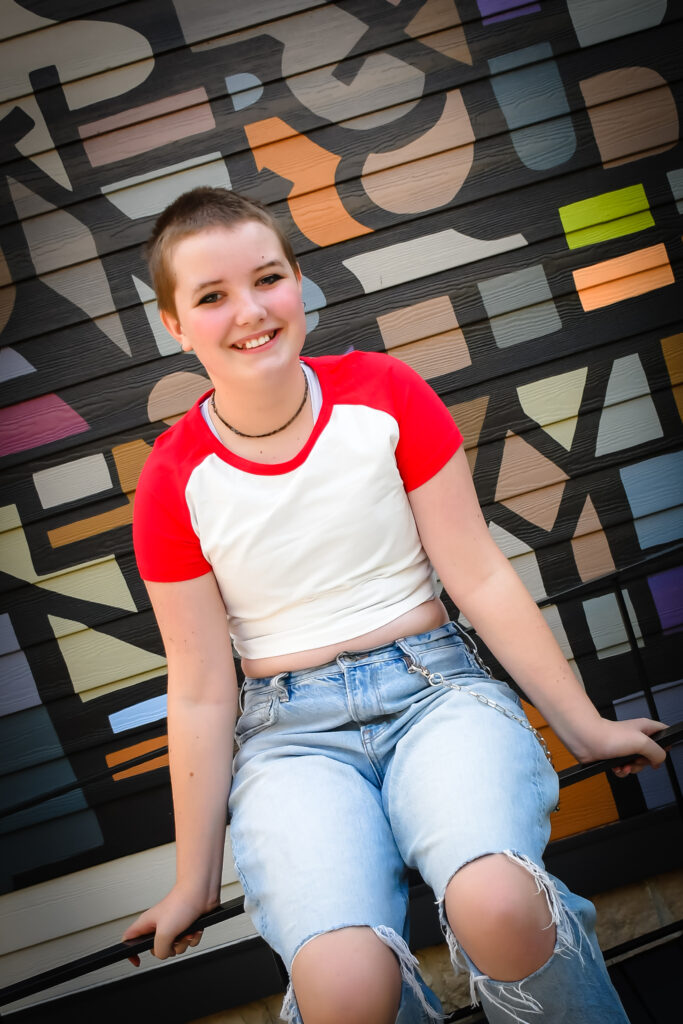 Having a tween means needing to shop for clothes a lot.
This was true back in my day, and it's even more true today. Add in the fact that our kiddo is gender fluid and super creative, and you can only imagine the number of "lewks" that are served daily in our home.
The laundry piles can attest to that! We are working hard on educating our beloved child that just because an outfit touched our body does not mean said outfit must be laundered immediately.
My daily mantra: only actually dirty clothes go in the laundry basket.
So yes, we shop a lot – and sometime earlier this year, we discovered Shein (pronounced "She-in" as it's short for SheInsider, the original name).
I've found myself turning to sites like Shein for clothes that will serve for a season – which is about how long they'll fit our rapidly growing beanstalk anyway – without breaking the bank.
Shein has an amazing, ever-expanding selection of cheap, trendy "fast fashion" that is perfect for just about any tween or teen.
Costs are crazy low, shipping is pretty quick and they have accessories to go with every outfit. It almost seems too good to be true… and it probably is.
You see, Shein has a bit of a dark side. The company is fraught with issues, from design theft and wrecking the planet to selling unsavory and controversial items. It is rated poorly by organizations that rank sustainability and labor conditions.
Shein is a huge success – but at what cost. Someone's paying the price, and I pray it's not kiddos or others in China working in horrendous conditions. So far, I haven't seen any actual evidence of this – just rumors – although Shein has not been forthcoming with more information when asked.
I've also seen plenty of reporting that cites savvy technology, good relationships with suppliers and smart, nimble marketing as the source of Shein's success.
I see fast fashion companies like Shein as a kind of necessary evil. Shein is somewhat of a godsend for several groups of people:
Plus size women who can't splurge on the over-priced "curvy sized" clothing at malls or department stores
Gender fluid kiddos like mine who need to try a lot of different looks to figure out what expresses themself best
Transgender kiddos who need an entirely new wardrobe overnight and have to do it on a budget
Actually, I'll add a fourth: Shein helps literally anyone who simply wants nice fashion on a budget. Who am I to shame anyone for wanting to save money on cute outfits? Anyone who condemns fast fashion outright is classist. Not everyone can afford the real thing – and why shouldn't everyone have nice clothes that make them feel good?
For these reasons, I'm glad Shein exists. Yes, I realize that "fast fashion" is inherently problematic because it encourages excessive consumption and waste. I promise that in this house, we never view Shein hauls – or any clothes – as disposable. We wear things on repeat, donate anything we can't use, and go thrifting to find and repurpose older garments.
But I am glad that whether someone is plus size, transitioning genders, experimenting with different looks as part of growing up OR simply wanting some new clothes for a low price, Shein is there. Until clear evidence is presented that Shein is using child labor or other unfair or inhumane labor practices, I'll likely continue to shop there occasionally for Xage – and once in a while, even for myself.
Here are some of our favorite non-clothes deals found on Shein – and a few troubling items to steer clear of.
Great Shein deals
A tiny ASMR microphone for $2.50. This hooks right into an iPhone and is so cute. Xage has a lot of fun whispering into it to freak out their friends.
Lace arm warmers for $3. These ultra-femme sleeves are so cute on Xage. They go with so many diverse looks and add a touch of whimsy to otherwise edgy ensembles. I was skeptical but I just love them!
Dinosaur toy earrings – 6 for $5. I don't even think you could make these yourself for less. We actually tried, and we couldn't find a drill bit small enough! They are super cute earrings that add a pop of color to any outfit.
But watch out for these items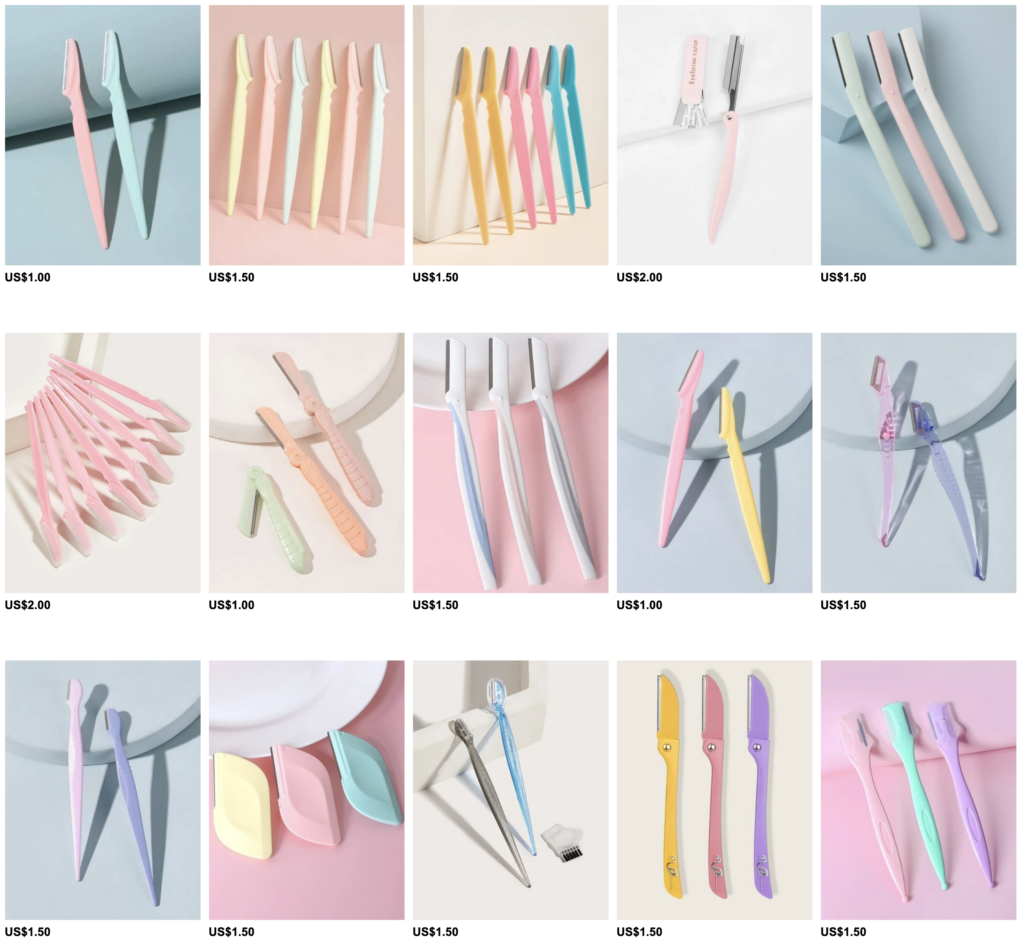 I won't dignify any of these with links, but as you can see from this photo, Shein sells a ton of sharp, pastel-colored knives and cutting tools on the site. They are sold as eyebrow razors or dermaplaning tools, but in my mind, they are a huge red flag.
That may not make sense to you if you don't have teens in your life, but self-harm is a serious and common issue among young people. Shein should not be making it so easy for their target audience to get their hands on razors and knives that seem made specifically for them.
This is what I mean by Shein having a dark side. They are working so hard to spot trends and provide what teens and young people want to buy – but it appears no one at Shein is making ethical decisions about whether kids SHOULD be able to buy some of these things.
If you're looking for alternatives to Shein based on some of the issues we've raised, we don't blame you. Good on you has some great options.
So what do you think – are you staying away from Shein and other "fast fashion" sites, or do you shop there? No judgement here – I'd love to hear your thoughts in the comments below or over on Facebook.