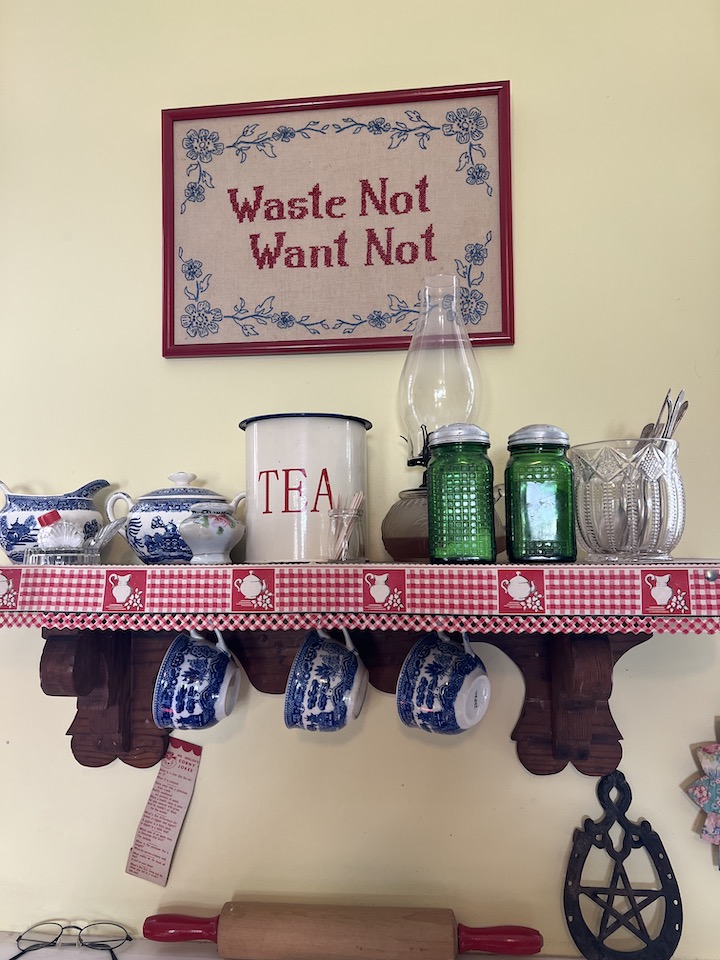 We visited Gallant Farm on a recent sunny weekend and absolutely loved it.
If you like picking and eating sun-ripened raspberries, visiting friendly sheep and adorable pigs, and walking through historical, perfectly preserved homes, then I think you will like it, too.
Visiting Gallant Farm doesn't take a lot of time – you can see the property and explore the buildings in about an hour or so.
Time together as a family doesn't have to require a full day or even several hours to be special. Sometimes, a quick little adventure together can be just the fun you are looking for!
On that particular Saturday, we knew we didn't want to go for a long hike as it was still quite hot outside, so we chose Gallant Farm as our destination.
We are slowly but surely working our way through all of the wonderful parks maintained by Preservation Parks of Delaware County (be sure to check out the other posts in our series).
Gallant Farm sits on a pretty piece of land out in Delaware County. It is right across the street from another Preservation Parks location, Gallant Woods Park, which we also plan to visit once the weather is a bit cooler.
When you first park at Gallant Farm, it's not super intuitive which way to walk. We began by walking toward the farm buildings and barns, and that ended up being a perfect choice.
We found an entrance sign welcoming visitors to Gallant Farm and providing a bit of historical perspective. According to the signage and website:
Gallant Farm in Troy Township is a representation of a Depression-era farm, and includes a farmhouse with period furnishings, a barn with historic 1890s timbers, a granary, machine shed and barnyard, demonstration crop fields, vegetable garden, orchard, and pond.
We wandered through the property on our own and at our own pace, which I really enjoyed. The animals in the barn were friendly and well cared for – the sheep in particular seemed to be really hoping for treats, but alas we didn't have any to share.
We could have continued our walk out to the pasture, where rumor has it we may have met a friendly cow, but instead we headed next for the farm house.
There were a couple of volunteers at the house who were available to answer questions and talk about the farmstead and home. They were not dressed in period costumes on the day we visited, but apparently sometimes they do dress the part.
I think walking through the house and looking at all the perfectly-preserved belongings was my favorite part of our Gallant Farm tour. It's a wonderful slice of living history, right here in our own community. Looking at some of the fashions and decor in the bedroom made me remember my paternal grandparents' home in England and brought back memories of exploring those rooms in my childhood.
If coastal grandma style and "grandmillennial" decor are still hot, then the Gallant Farm homestead should be a must-visit for every fashionista and home decor enthusiast. It's so cool getting such an up-close look at how local folks lived almost 100 years ago!
Next time we visit, I'd love to explore the grounds more and find that little brown cow I've seen in others' photos on Instagram. Who knows, maybe Z and I will dress up a bit and take some photos posed in that perfectly quaint dining room or darling parlor.
Have you visited Gallant Farm, and if so, what was your favorite part? I'd love to hear your Preservation Parks stories in the comments below or over on Instagram or Facebook – and be sure to check out our coverage of the other parks while you're here.