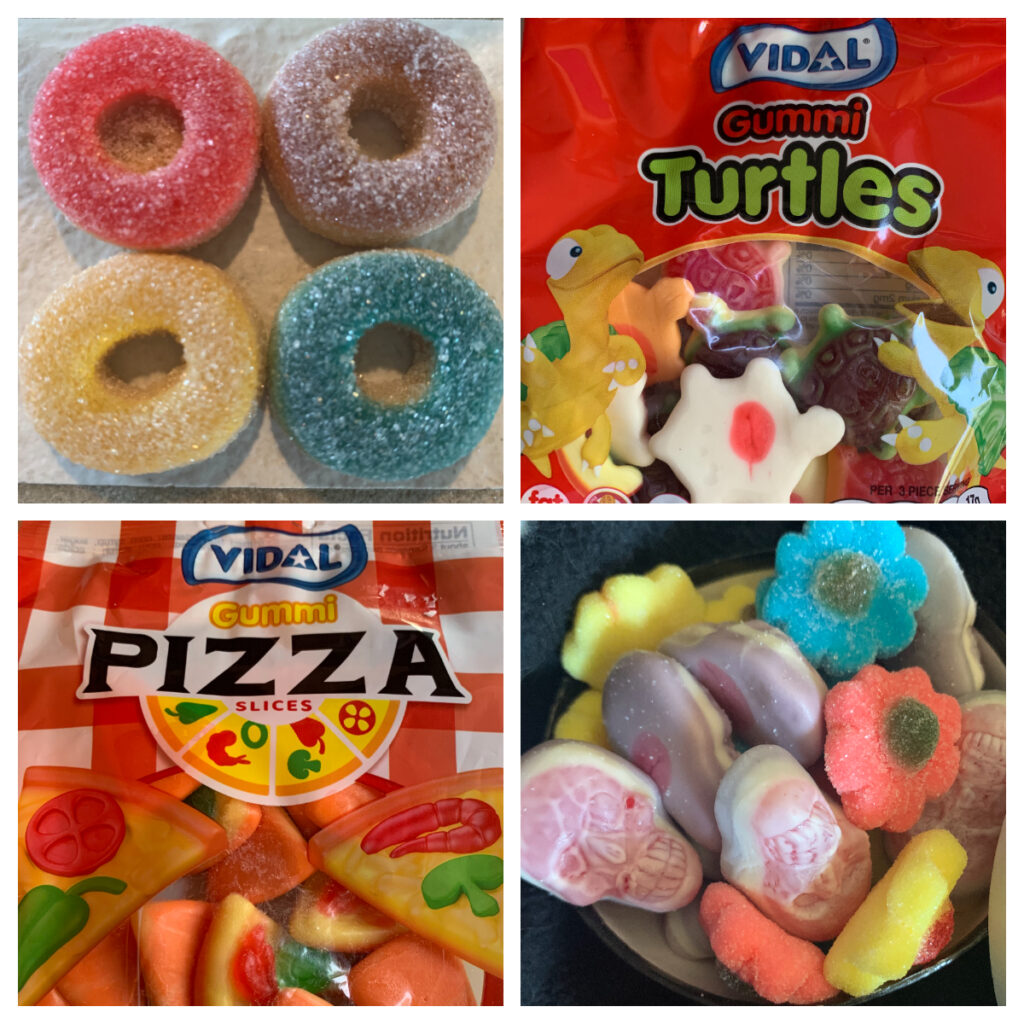 Anyone who knows me well knows that I love Haribo gummies. Like, I LOVE them.
I've been a diehard Haribo fan since I was a kid.
We had the most amazing candy store in my hometown of Northport on Long Island. Although it was called Harbor Trading, my brother and I simply called it the "penny candy store" because that's exactly what it sold.
We used to ride our bikes into town and spend our entire weekly allowance at that candy store.
It was there that I developed an obsession for classic Haribo gummies like cola bottles, gummy alligators, Swedish berries and of course the classic gummy bears now known as gold bears.
I still love Haribo gummies – especially unique and harder to find European varieties – but lately I've had a wandering eye for some of Haribo's competitors.
Our favorite local candy store, Buckeye Candy Company, stocks a wonderful selection of international and domestic candies which has allowed me to branch out and try many other gummy brands.
My latest favorite is Vidal candies. Founded in Spain in 1963, Vidal Candies features a wide selection of gummies in unique textures, colors, flavors and designs. They are definitely no me-too competitor.
I first fell in love with Vidal's fun gummy Zoo Buddies and Unicorns, both of which feature a marshmallow-like texture and three distinct flavors. I'm also a big fan of their Gummi Glazed Donuts, which are sugar-sanded on the outside and come in four unique flavors. Vidal's gummy filled turtles, with three different textures and flavors in each bite, are another favorite.
What shot Vidal gummies into first place
Recently, I splurged on some fancy gummy Halloween candy from Williams Sonoma because I fell in love with the sugar skull decorated box (see above – can you blame me?)
Once I received my treasures, I found the gummies to be delicious – and, coincidentally, they were made in Spain. Some further sleuthing on my part revealed that, sure enough, these delectable treats were made for Williams Sonoma by my new friends at Vidal.
Vidal may have won my heart with gummy zoo animals but they captured it forever with gummy skulls!
Thanks to my splurge at Williams Sonoma, I've now tried Vidal's gummy skulls as well as their sanded sugar gummy flowers and gummy candy corn. All are delicious and obviously premium enough in appearance and taste to be white-labeled for the upscale WS brand.
If you're a fan of Haribo and other gummy brands, definitely look for Vidal gummies at your favorite candy store. They are not as well known as Haribo or Trolli, but they are both flavorful and creative. They're well worth a look and I think that once you taste them, you'll be as hooked as me.
What's your favorite gummy candy, and are you brand loyal like me or do you like to try a wide variety? I tend to try new brands once and then always revert back to my old favorites. But in the case of Vidal, I guess I have some new favorites!
I'd love to hear about your favorite sweet treats in the comments below or over on Facebook.