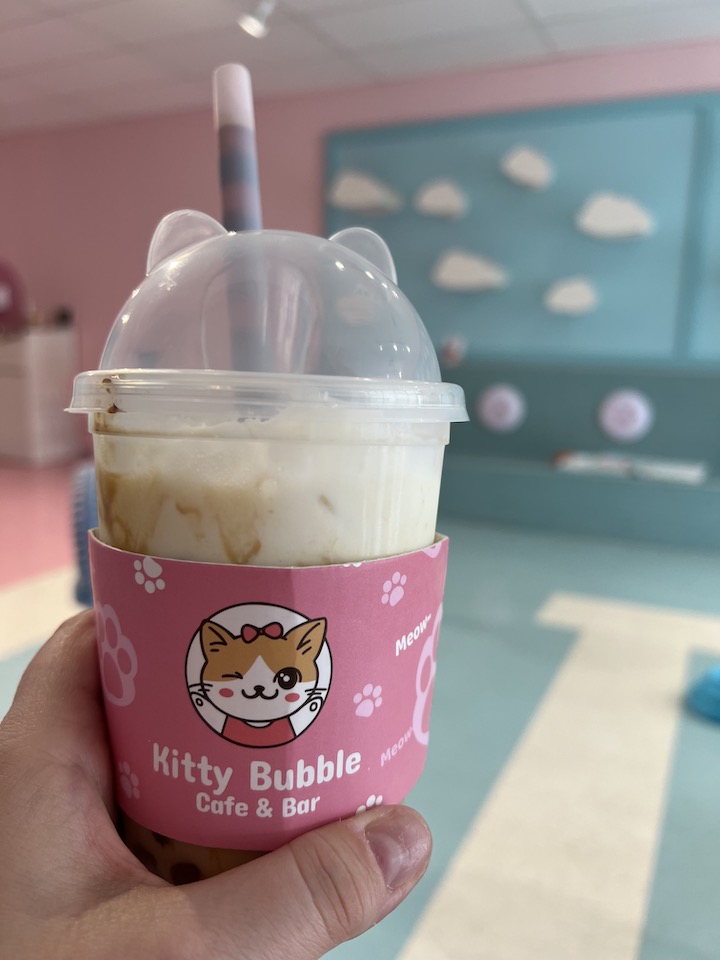 Boba. Bubble tea. Heaven in a cup.
Whatever you call this delicious Asian drink, we just know that we love it!
Bubble tea originated in Taiwan in the 1980s, became popular throughout Asia and then came to the US via California in the 90s.
I can't remember the first time I ever had bubble tea, but I know that it went from an occasional treat to a regular outing in 2018 while our beloved Napa was here with us from Thailand. She was a huge fan so going out for boba became one of our go-to activities.
Napa was the one who introduced me to Thai bubble tea, too. I already knew I loved sweet Thai iced tea, but adding boba to it makes it even yummier. My typical bubble tea order these days is either a Jasmine or Thai milk tea with boba.
Generally, when you order bubble tea you must decide if you want it with milk or without (we really like it with milk). Then, there's usually a choice of different types of boba (we like the regular kind – aka tapioca pearls – but there are also popping boba and other varieties).
Often, there are different toppings, too – I've become a fan of milk caps recently, but those are not available everywhere.
The mouth-feel of boba is indescribable – it's kind of like a small, round, soft gummy bear.
I once saw a meme that stated "we drink boba tea to satisfy our ancient and innate urge to slurp up tadpoles from a puddle through a reed" and that honestly sounds about right.
Z never wanted to try bubble tea at all until Napa was living with us. That's when our kiddo discovered she loves boba, too. This isn't that surprising as Z has long been a fan of tea; it must be from our British roots.
Anyway, thankfully we have many options for delicious bubble tea here in central Ohio, with more boba shops popping up all the time. Here are some of our favorites:
If you have tweens or teens in your life, take them out for bubble tea some time to see their faces light up. It's a really fun thing to do with friends, too.
What's your favorite kind of boba tea? I'd love to hear your tea tales in the comments below or over on Facebook or Instagram.