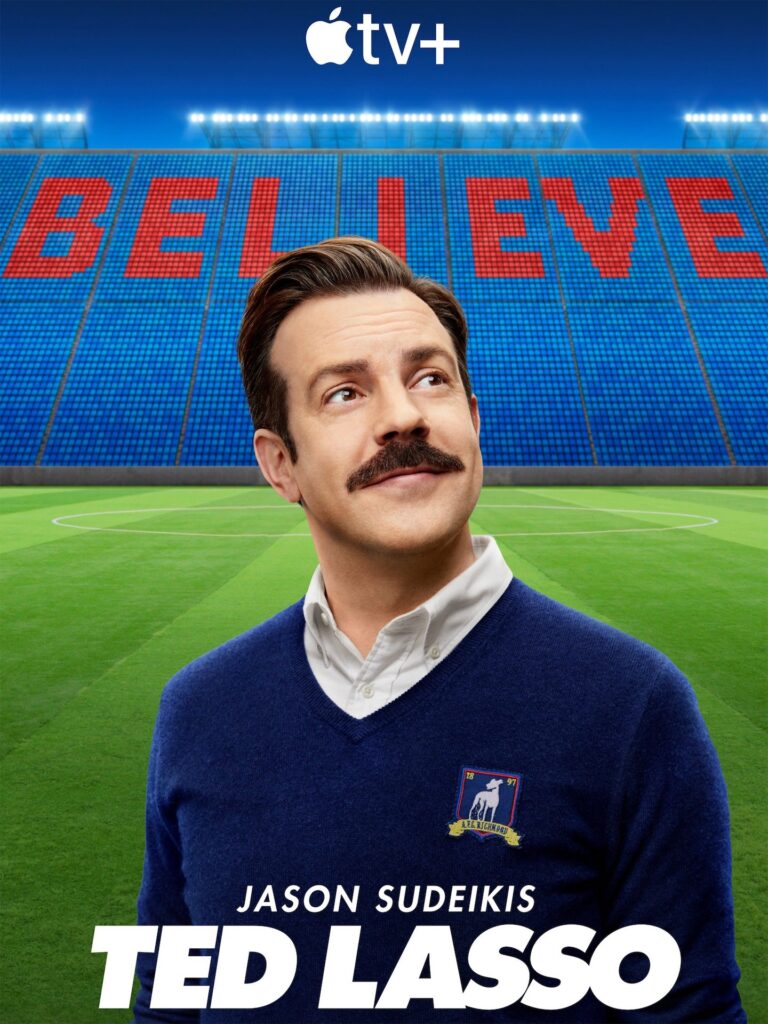 When you're an avowed feminist with the words "Girl Power" tattooed prominently on your body, some people might mistakenly think you hate men.
Let me assure you, nothing is farther from the truth. I love my husband, brother and dad. I've had many male best friends throughout my life. I'm a fan of many talented male artists.
But yes, it's true that I abhor toxic masculinity and the patriarchy. I hate seeing male aggression, rage and insecurity on display. I can't stand "bros" who objectify and denigrate women. I despise the particular type of racism, sexism, homophobia and transphobia most often espoused by white men.
Thankfully, though, not all guys are like that! And when it comes to wholesome, non-toxic masculinity, I'm a raving fan. If you're not sure exactly what this newer, gentler version of maleness looks like, then you need to check out the Apple TV hit Ted Lasso.
I heard about Ted Lasso for a while before I actually tuned in to watch the show. I had heard it was about a UK soccer team with an American coach and since I'm not super into sports, I figured I'd give it a miss.
But then I started to hear other things about the show – like that it was extremely positive, light-hearted and endearing. And that it wasn't actually about sports at all, but rather an optimistic comedy. So I gave it a shot.
I fell instantly in love with the characters. From eternal optimist and nice guy Ted, to the grumpy and arrogant pro soccer players Roy and Jamie, to the gruff but gorgeous team owner Rebecca, they stole my heart. Niceness wins in Ted Lasso – and so does corniness, decency, camaraderie and wholesomeness. It is a feel-good show in every way. I absolutely adore it!
I don't want to give away too much in case you haven't seen it. I'll just say that if you're in a bad mood, watching Ted Lasso will always cheer you up. Season one is pure joy, laughter and relentless optimism. Season two is funny and happy too, but gets deeper and deals with personal trauma, dad issues and therapy; I had several good, soul-cleansing cries after watching.
The character development is spectacular in this show – even players who start out typically masculine and aggro end up getting in touch with their emotions and breaking through male stereotypes to be their true selves.
I am already excited for season three and I'm sure I'll watch the first two over again. I should add that there is a lot of swearing in Ted Lasso – primarily by the British and Irish soccer players – but even that is done in comedic fashion and never seemed offensive. That said, there's enough sexual content to make me recommend this for high schoolers and up.
Have you watched Ted Lasso yet and are you a true believer like me? I'd love to hear your views in the comments below or over on Instagram or Facebook.