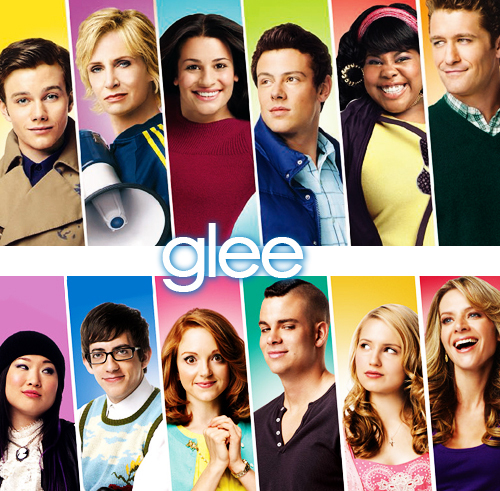 Glee is one of my favorite television series of all time. Yes, I admit it, I'm a total Gleek.
Glee joyfully combines my love of music and singing with my affinity for LGBTQIA+ culture. The show is funny, silly, sassy, smart, inclusive and, above all, jam-packed with brilliant vocal talent.
I've written before about TV shows I love, and Glee is definitely among them.
Xage and I just finished watching all six seasons of Glee and the show definitely still feels current and hip, even though it first aired before Xage was even born.
I can't count the times I burst into song while watching and re-watching this show – or how often I burst into tears.
Watching Glee always makes me cry a lot, not just because of the show's characters, content and beautiful vocal performances, but also because of the tragedies surrounding its young cast.
Airing from 2009 to 2015, Glee featured a youthful cast of mostly unknown singers, many of whom soon rocketed to fame and fortune. However, out of the top ten young stars on the show, an unbelievable three of them have met untimely and tragic ends. It reads like a plot out of showrunner Ryan Murphy's other hit show, American Horror Story, but every word is true.
The Glee tragedies
The first Glee tragedy occurred when Cory Monteith, who played the Glee club's beloved male lead, Finn Hudson, died tragically of a drug overdose in July 2013 at the age of 31. The show carried on without him, and his character was killed off on the show.
Finn's memorial episode is obviously also a tribute to Cory, allowing the actors to mourn and say goodbye even as their on-screen characters did. It is utterly heartbreaking to watch because of the authenticity of the actors' grief.
I actually stopped watching Glee after Cory's death – it simply made me too sad to continue watching it without him. I didn't return to the show until this year with Xage.
The second Glee tragedy was the downfall and ultimate suicide of Mark Salling, who played bad boy Noah "Puck" Puckerman on Glee. Salling was arrested in 2015 on charges of receiving and possessing child pornography. Before his sentencing in early 2018, Salling was found dead of an apparent suicide at the age of 35.
The third Glee tragedy occurred when talented and beautiful Glee star Naya Rivera, who played the show's unforgettable Santana Lopez, tragically drowned in July 2020 during a lake outing with her four year old son. She was just 33 years old.
I remember being utterly stunned by Cory's death, shocked and dismayed at the double bad news about Mark, and then completely heartbroken when I learned about Naya last summer.
How could a show so full of life and love, with such bright and talented young people as the cast, end up with three such terribly sad deaths?
Watching Glee with a middle-schooler
I think it was the devastating news of Naya's tragic accident last summer that made me want to revisit the show with Xage. I knew that Glee covered adult themes such as teen sex, alcohol use, teen pregnancy and high school shenanigans.
Still, I remembered enough great music and positive messages in the show to make me want to share Glee with middleschool-bound Xage. I was right; they loved it as much as I do.
The themes of friendship, finding the joy in life through music, underdogs triumphing against the odds, and the power of giving one's all to make one's dreams happen are terrific – as are the vocal performances. The characters are likable but imperfect and most show growth over time. There are a few dud episodes that fall flat, but far more that are joyful, bittersweet and just plain fun to watch.
If you've never cheered on the Glee club "losers" as they compete at nationals; chuckled and winced at one of Sue Sylvester's cynical, cutting put-downs; or watched in awe as Lea Michele (aka Rachel Berry on the show) effortlessly knocks another powerful Broadway hit out of the park, I think you should give it a watch.
If you're only interested in watching the best Glee episodes, you can do that, too.
Have you watched all of Glee – and if so, what did you think of the show? Let me know, too, if you were in show choir as a kid! I was definitely a choir geek, but alas we didn't have a show choir at my HS. I'd love to hear your choir stories in the comments below or over on Facebook.