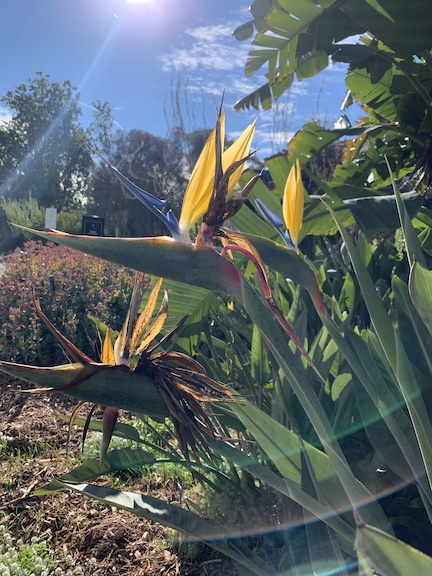 Have you ever noticed that some people are always positive and can find the bright side of any situation?
That's me. All my life, I've been good at finding and pointing out silver linings.
I've always thought of positivity as my superpower and my personal style of magic.
My husband jokes that if we lost everything and lived in a van down by the river, I'd be the one saying "Look at this waterfront view!"
But this superpower of mine also has a dark side. It has a name – bright-siding – and it's actually considered a form of gaslighting.
The first time I read about this, I was a little devastated.
I hate thinking that I might have unknowingly been "toxically positive" to friends or family whom I love and only ever want to help. I know that I have done this in the past, and I am so sorry to those I inadvertently invalidated.
Pointing out the bright side of something another person is going through – or trying to cheer them up – is not my job to do. It doesn't actually help them and, in fact, can be hurtful. I know this now.
Bright-siding doesn't allow for the existence of authentic but uncomfortable, sad or mad feelings. It can be invalidating to those who are experiencing negative emotions or reactions.
It was hard for me to realize that this innate part of my nature – something I've always prided myself on – is also something I need to be more mindful of and use only sparingly.
Being positive has always been a way of life for me – but if I'm being totally honest, it's also a coping mechanism that doesn't always serve me:
When I'm positive all the time about my job, I don't see little problems, red flags or signs that maybe it's time to move on and find something new.
When I'm positive all the time in a relationship, I may not be experiencing it authentically – because no relationship is positive and groovy all the time.
When I'm positive all the time with myself, I may be in denial about things that are going on under the surface – or even right in front of my face.
Bright-siding isn't just something I should avoid with others; it's something I need to stop doing to myself, too. I need to be able to sit with discomfort and realize that it's part of life sometimes. After all, growth only comes after a period of discomfort; that's why they call it growing pains.
The truth is that no one can be positive all the time – especially right now! There is a lot going on in our world that is scary, negative and uncertain. Bright-siding myself or others doesn't make that go away, nor does it help. It's a form of denial.
I plan to spend some time working on this through journaling to make sure that I'm allowing myself the space to feel and sit with ALL my emotions, not just the positive ones.
The good news is that my innate positivity IS still a superpower when not pushed on others without their consent. I have friends who come to me for cheering up and a little dose of sunshine. I am more than happy to provide that!
The key to being a positive person, I've learned, is being authentic, listening to others and unleashing those beams of positivity only when it's wanted – and never when it's not.
I love that life gives us opportunities to continue growing and learning no matter how old we get! What's something new that you've learned lately about yourself or life? As always, I'd love to hear from you in the comments below or over on Instagram or Facebook.