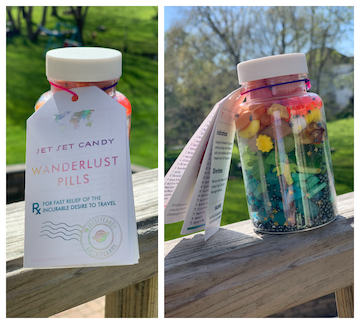 I adore truly great marketing and branding.
I've been working in public relations – a close sister to marketing and branding – all my adult life. In that time, I've seen many examples of both good and bad work.
Perhaps it would be helpful to set some definitions in place before we go on?
Marketing is often used as an umbrella term that encapsulates other elements such as branding and public relations, but it's also a specific set of tactics to promote a product, service or experience. Marketing gets a customer's attention and drives sales.
Branding, in my mind, is all the elements that make up a customer's experience with a particular product, service or company. It can include the look and feel of the packaging, website, retail store and more. Branding includes everything used to shape the brand experience.
With those definitions out of the way, let's look at some examples.
I'm particularly enamored with three particular examples of terrific marketing and branding. They each combine a fabulous product that meets customer needs with incredible packaging, positioning, messaging and presentation.
These companies and products are authentic and true to themselves while also delivering an amazing customer experience.
Without further ado, here are my three favorite examples of stellar marketing and branding!
1. Jet Set Candy's Wanderlust pills are a product I've been wanting to write about for a long time. Jet Set Candy is a woman-owned, travel-themed jewelry company selling high-end travel charms and souvenir offerings that appeal to young, affluent travel lovers.
In 2020 when the global travel industry essentially shut down, you can imagine that a travel-themed jewelry company might have gone out of business. Not Jet Set Candy – instead, they came up with a new product called Wanderlust pills. It's a small jar of travel-themed, rainbow-hued candy "pills" you can take every time you long to travel, but aren't able to. Genius, right?
But get this – the highly desirable Wanderlust pills were only available as a free gift with a Jet Set Candy jewelry purchase. You couldn't buy them. This frustrated me to no end, as they ticked every box for me: I adore travel, rainbows and candy. I wanted those Wanderlust pills so badly – but not enough to spend hundreds on jewelry!
I emailed the company and begged them to make the candy bottles available for purchase. Eventually, they got enough requests that they did just that. Now, you can buy your own little bottle of Wanderlust pills for $20 and "take one a day to keep your travel cravings at bay."
I love the Wanderlust pills as a marketing stunt because they definitely got tons of positive attention for the company. The visuals of the rainbow-hued, travel-themed candies were extremely attractive and appealing to their target audience – and they promoted them through media relations and via Instagram and Facebook ads, which is how they first caught my attention.
I also love that Jet Set Candy listened to customers who asked to purchase the Wanderlust pills – and that even now that travel has resumed, they continue to offer this product because it directly supports their mission and brand while also celebrating their target customer.
Jet Set Candy had me at sweet, adorable, rainbow-hued and travel-themed candies – and the marketing of them as Wanderlust "pills" to keep travel cravings at bay is just genius. Who among us doesn't want to travel more than their lifestyle, job and means allow? Sign me up for a lifetime supply of these "pills"!
2. Starlight coke is next on my list for fabulous branding and marketing. Sometime this year, Coca Cola came out with its new, limited-edition Starlight flavor in devastatingly gorgeous packaging. I fell immediately in love with the name, the space theme, the packaging and the drink itself.
It was the sunset-hued packaging that first caught my eye – the colors and galaxy design were totally my jam. I didn't expect to love the soda inside as much as I do.
Starlight is described as "Space-flavored" and "inspired by Space." It came in both regular and zero-calorie versions. My entire family loved this Coke variety at first sight and taste. I bought every case I could find and we drank it every chance we got – even though I've always been a Pepsi girl.
The Starlight website calls it "the first limited edition sparkling beverage from Coca-Cola Creations" and urges customers to "Experience a subtle cooling sensation as you enjoy the reddish Starlight beverage with a new, but familiar great Coca-Cola taste. Discover infinite possibilities from a new world with Coca-Cola Starlight before it's gone."
Part of the fun was the mystery of the flavor. Some people online thought it tasted like cotton candy, others said it was berry-flavored. I love that Coke just called it "space-flavored" and left it to customers to decide what it really tasted like.
I truly wish Coke would decide to make Starlight a permanent addition to its product offerings because we are sure going to miss it if it really does go away. They could convert me from Pepsi to Coke forever if they let me keep my beloved Starlight forever!
3. Phyllis Anne's Family Recipe is the only local company on my list – and better yet, they are a family-owned and Black-owned business. Phyllis Anne's is a specialty food company with two retail locations in Columbus: Eastland mall and Polaris Fashion Place. You can also buy their products online.
If you're familiar with Tastefully Simple's model of providing easy-to-use mixes for breads, desserts, dips and spreads, then you'll be a big fan of Phyllis Anne's offerings. They makes seasonings, spices, breading kits, cake mixes and rice blends, all with a distinctly Southern flair and each designed to help folks make homemade foods with ease.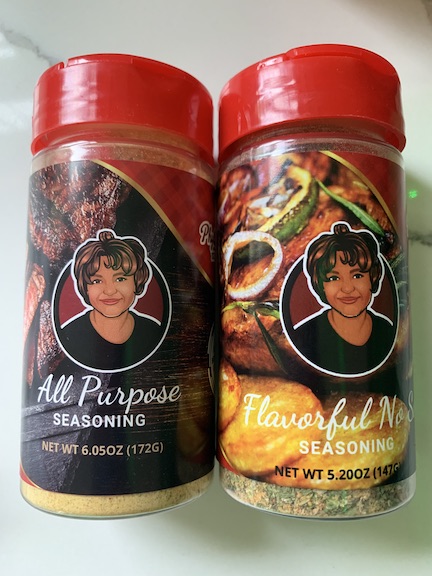 Named after the mother of the four co-owner siblings, Phyllis Anne's focuses on products that are easy to use and which will keep their mother's great recipes and dishes going for generations.
We absolutely loved the two savory products we've tried so far, the All-Purpose Seasoning and Flavorful No-Salt Seasoning. They are terrific on meats, veggies and potatoes – just about anything!
On a recent visit to Polaris mall, I was treated to free samples of two of Phyllis Anne's cake mixes and frosting combinations, the German chocolate and vanilla birthday cake. Both were delicious!
I love so many things about this company. I love that it's a sibling venture all about celebrating their mom – and that her face and name are on just about every product. I also love their personalized approach to getting the word out about their products.
I first noticed the store when a very friendly gentleman (whom I now know is one of the sibling owners) stopped me as I was walking by and offered to tour me around the new shop. I said yes, and he shared his family's story and told me about their products. His enthusiasm was contagious.
That personal touch is exactly what Phyllis Anne's is known for – they are doing such a great job with their friendly, one-on-one marketing approach at Polaris mall.
As someone who loves great food but doesn't always know how to make it, I instantly recognized that this was a local and better alternative to many of the spice blends and cake mixes I've used in the past.
I was delighted with the samples Phyllis Anne's shared and I love how friendly and helpful the owners are anytime you stop into the store. I feel like if anyone can make me a good cook, Phyllis Anne and her kids can!
I've never seen siblings do a better job at honoring and celebrating their parents – yes, even their dad Willie Roy has a line of fish and chicken breading mixes named after him – and it's such a pleasure to shop there, plus the products more than deliver on the family promise of great flavors and terrific food.
The combination of family-oriented branding, family-run business and family-focused, personal approach to marketing and sales all add up to a customer experience that just feels good – like you're being invited home for a family meal. Everything about Phyllis Anne's makes me want to call my mom!
So, there you have it – three unique and very different examples of exemplary branding and marketing. Do you have a favorite example of great branding and marketing? I'd love to hear about it in the comments below or over on Instagram or Facebook.