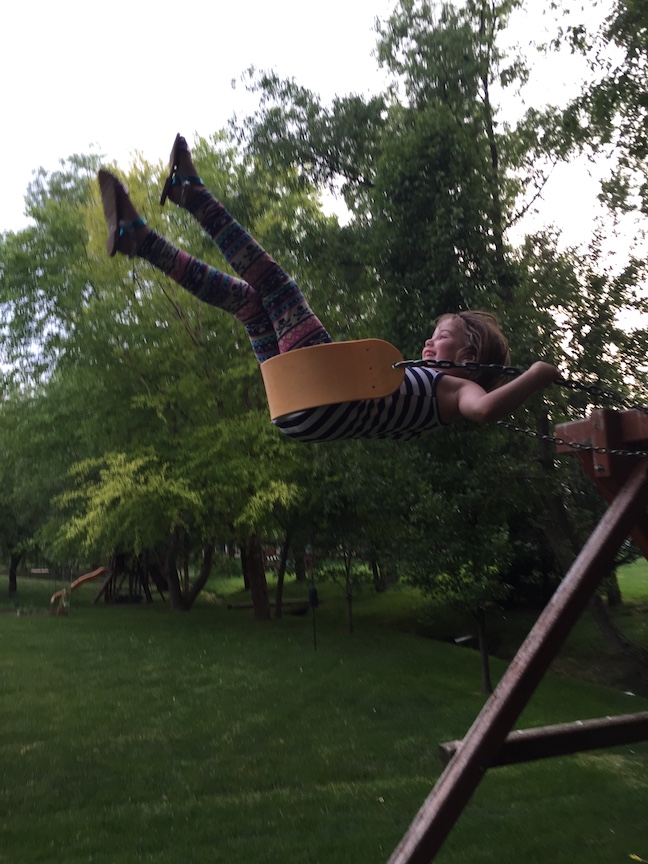 We've lived in our home for exactly 10 years this month.
It's been an amazing place to raise our daughter. We have never second-guessed our decision to buy a home in the Shores of Lewis Center.
Finding it, though, was stressful!
When we were looking for our home ten years ago, we felt a ton of pressure. We knew that wherever we landed would be the place our daughter grows up – her beloved and forever-remembered childhood home.
We wanted it to be perfect.
I grew up in a place with lots of beautiful nature, but few neighbors my own age. In my mind, the perfect neighborhood has both.
I envisioned a place full of kids like the neighborhood from the classic 80s film E.T. the Extra-Terrestrial. You know the scenes: kids riding bikes everywhere and basically running the streets, especially on Halloween.
We visited so many great homes in nice places, but it wasn't until we visited our first home in the Shores that we truly felt we had landed on the perfect neighborhood to grow up in. This place is a natural wonderland and swarming with kids. It might be the best neighborhood ever.
With Z being an only child and with our extended families – including all of Z's cousins – living in other states, we wanted to be sure she'd have plenty of neighbor kids to play and grow up with. We also wanted her to have a safe and fun place to ride bikes and play outside in nature.
Back in 2012, our house-hunting goal was simple: find the best possible neighborhood for Z to grow up in. And find it, we did.
There were so many reasons we fell in love with the Shores neighborhood. It is designed to resemble a nature preserve with a creek running through the middle, few fences and no sidewalks or street lights. It backs up against Alum Creek state park so there are plenty of wildlife visitors including deer, foxes, coyotes, skunks and more.
Best of all, it seems like just about everyone had young kids when we moved in. Between our house and our adjacent neighbors when we moved in, there were six girls under six. There were even more kids down the street and around the block. Z only had to go outside and immediately she had friends to play with.
Our first epic Halloween in the Shores made all my ET movie dreams come true. In fact, I'd wager that our neighborhood is even better than that fictional neighborhood! There's no place more fun and festive than the Shores at both Halloween and Christmas. It's a fabulous place to play outside in any season, too.
The Shores feeds into Olentangy Local School District's Alum Creek Elementary School, which we absolutely adored from kindergarten to fifth grade. The teachers were wonderful and a few even lived in our neighborhood. We have had such great experiences living and raising Z here.
It's hard to think about ever leaving this beautiful house and our beloved Shores neighborhood, but we've seen it happen again and again.
Once the kids are grown and flown, there's not much reason left to stay in these enormous homes in the Shores. Instead, it makes sense to move on so another family with kids can move in and get this wonderful childhood/neighborhood experience for themselves.
I don't know what our next house and neighborhood will be like. I imagine we'll find a smaller house with a larger property out in the country so E can build a barn and fill it with hot rods. And that will be just fine with me – especially if I can have plenty of critters so that Z will always want to come home and visit them.
I know that wherever we end up next, we'll always have wonderful, fond memories of our years in the Shores watching Z grow and play with her dogs and neighbor friends in this lovely, park-like backyard.
What was the house and neighborhood like where you grew up – did you have lots of neighbor friends to play with, or was it more remote? I'd love to hear your childhood stories in the comments below or over on Instagram or Facebook.