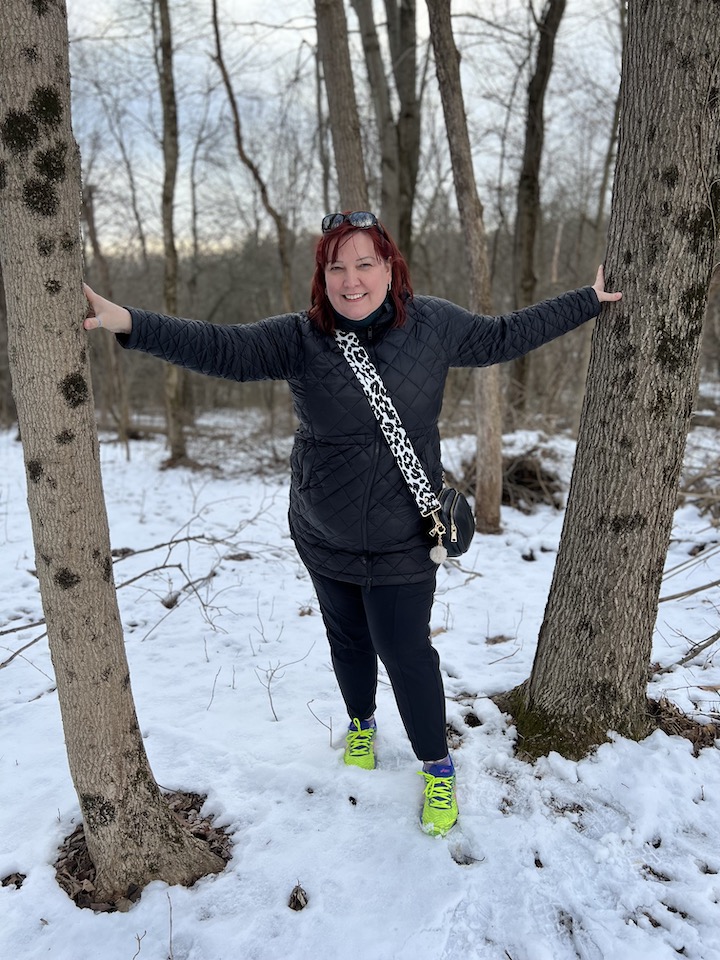 It can be hard to get a nature fix in the middle of an Ohio winter.
Today looked so beautiful through our windows – clear and sunny with sparkling snow and bright blue skies.
Then, we stepped outside. Brrr! It was bitterly cold with a wind that whipped right through you.
Still, I was feeling the need for some nature to soothe my soul. Like many people, I tend to get a bit blue during the winter season.
I know that time out in nature can always perk me up, so I grabbed my lil bestie (okay, I had to bribe her a bit, but that's tween mom life for you) and we drove up to Preservation Parks' Deer Haven Park in Delaware for a short hike and visit to the nature center.
It was exactly what I needed! We only spent about an hour at Deer Haven but I felt so refreshed upon leaving. Here's what kiddo and I did for our mid-winter nature date:
Visited the birds of prey in the outdoor aviary. There were Barred Owls and Great Horned Owls. They seemed pretty interested in us and one of the Barred Owls put on quite a show by repeatedly flapping over to the cage wall and back to her perch again. We didn't get to hear them vocalize; they do most of that at night. Still, it is always neat to see owls up close!
Hiked a bit down a trail to the natural play area/teepee. The trails are a frozen mishmash of ice, snow and occasionally gravel right now – not the best underfoot, so we didn't go far and avoided any hills. Still, it felt good to walk a bit into the woods. We visited the big teepee and went inside, but it didn't offer much shelter from the icy wind. It was fun to see deer tracks in the snow and take a few photos of the trees.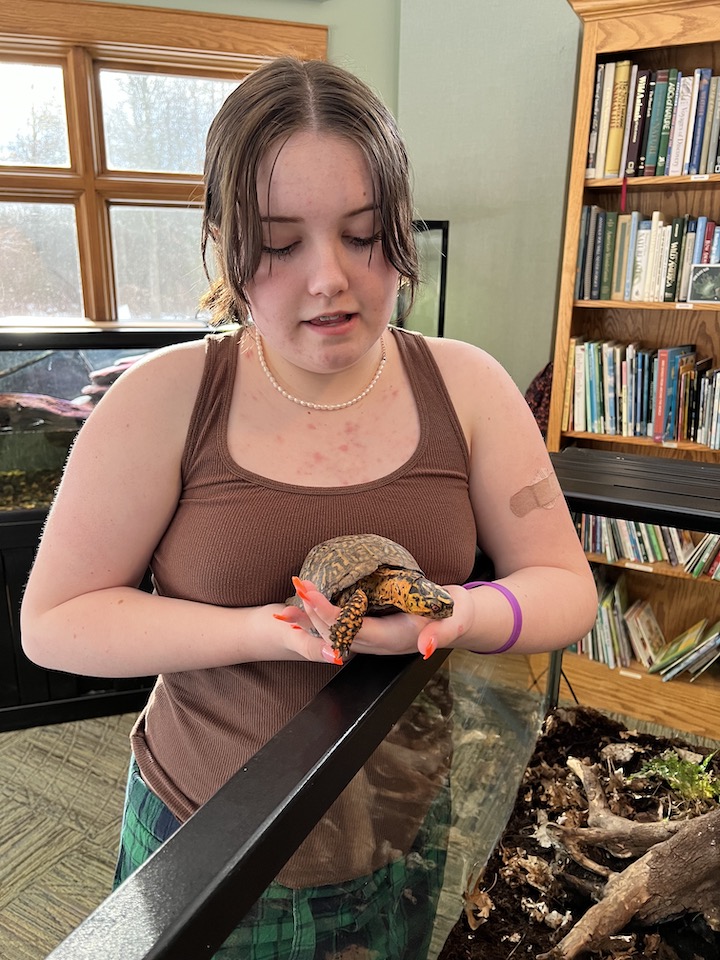 Warmed up – and visited some friends – in the nature center. When we entered the nature center, the fire in the fireplace warmed us right up. Z had to take off several layers! We were delighted to find that in addition to lots of taxidermied animals on display, there are aquariums and tanks with many live species of Ohio amphibians and reptiles. The snapping turtle wanted to make a meal of us, but the rest seemed very friendly. When naturalists are there, kids can even hold some of the critters; Zoe held a box turtle. What I enjoyed most about being in the nature center was epic bird-watching from the library windows. There were woodpeckers, cardinals and many other lovely birds feasting in the snowy woods while we watched quietly from the large windows.
If you're looking for something fun and screen-free to do this winter with your own little besties, visit one of Delaware's Preservation Parks for winter hiking followed by a little indoor bird-watching to warm yourself back up. It's delightful.
We plan to visit Hogback Ridge next. Maybe we'll see you there!