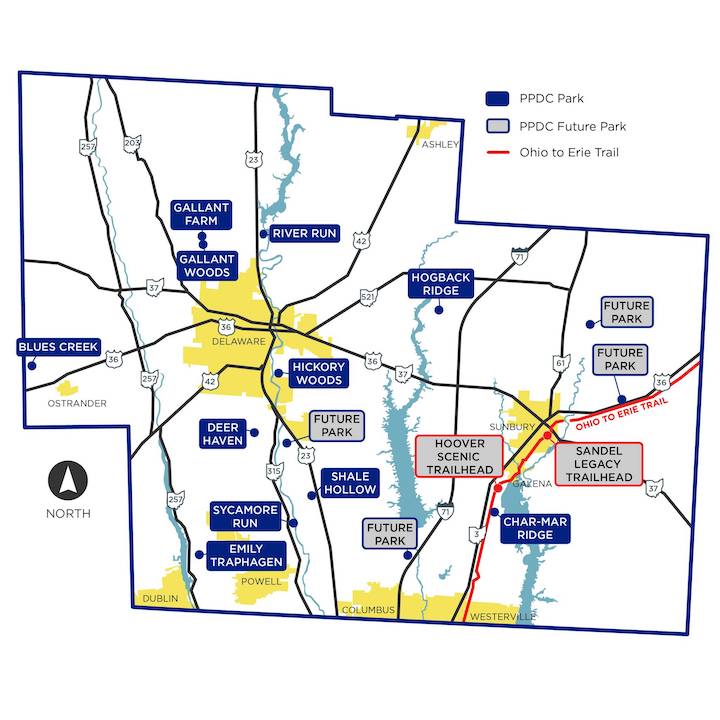 Here in Lewis Center, in the southern part of Delaware County, we are literally surrounded by beautiful parks and nature preserves.
We've honestly got the best of both worlds when it comes to places to hike and enjoy the outdoors.
We can head south to make use of the fantastic Columbus and Franklin County parks, like Highbanks Metro Park or Inniswood Metro Gardens.
And to the north, we can avail ourselves of the incredible Preservation Parks of Delaware County.
If you're not as familiar with the Preservation Parks, you're not alone. There are currently 11 beautiful parks in the system – with future parks also in the works – yet many residents use only a handful of them.
Is it time to explore some new parks in 2023?
Following is the list of all Preservation Parks with enough information on each to hopefully convince you to visit them all this year. One of the things our family loves best about Delaware's parks system is that they truly allow you to get away and immerse yourself in nature.
Whether your favorite way to enjoy parks and recreation is by land or via river, the Preservation Parks have something for everyone.
Won't you make it your goal to visit a new park – or all of them – this year? I know I plan to!