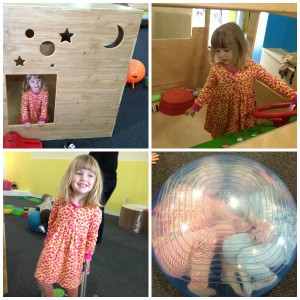 Early fall in Ohio is such a beautiful time – color-changing leaves, sunny days, pumpkin patches and fun on the farm. There almost are not enough weekends to fit in all the family fun that is fall in Columbus! Over the past few weeks, we've visited Pigeon Roost Farm (not once but twice), Leeds Farm, Boo at the Zoo and more.
But things are quieting down now. It's deep fall – we're into November. The fall family fun farms (say that five times fast) have closed up shop. I'm not ready to start doing pre-holiday stuff yet – so where does that leave us? What are some fun things for families to do during this in-between month?
I know this month is the calm before the storm, and that soon there will be tons of holiday-related things to do, so we should all be glad of a few weeks "off" before the madness begins. But I do find myself wondering… what should we do in November? 
I blogged about the November family fun doldrums once before at Discovering Ohio (now attributed to someone else, unfortunately). At that time, my answer was to check out the zoos – and that's still a good option. Now, here are a few other ideas I've collected from around Columbus for fun things to do with your family this month:
COSI's Curious George exhibit (downtown). Now's a great time to stop by everyone's favorite children's science center and check out the latest visiting exhibit, Let's Get Curious. Who doesn't love that adorable, curious little monkey? And he's only here for a few months so Zoe and I will definitely be heading to COSI soon to check this out. According to the COSI website, Let's Get Curious "presents key concepts in science, technology, math, and engineering, which are woven throughout the exhibit. Activities invite children to learn like Curious George – through direct experience and problem solving!" The exhibit is included with COSI admission or membership and runs through January 5, 2014.
Columbus Museum of Art (downtown). I also can't believe we have lived in Columbus for as long as we have yet I've never visited the museum. It's free on Sundays – there's no excuse not to go! For kids, CMA has a "Wonder Room" located on the first floor which I'm told is a super fun space for kids ages 3-14.  There's clay building, metal mobile making, books, fort building, magnetic play, and more. In addition, I just read about some amazing plans the museum has to renovate and expand its Wonder Room kids area, so watch for some incredible additions to the space in 2014. No time like the present to check it out – this is definitely on our must-do list! Alas, we'll have to do it this weekend as after that, the kids space will be under renovation until December – so maybe put this on your list for the new year.
AHA Children's Museum (Lancaster). Here's another place we haven't visited yet. I hear it's a fun hands-on adventure featuring more than 25 exhibits for children ages 0-7 (and older) in a 4,000 sq ft space – and it's only $5 to get in! We'll definitely have to check this out one quiet November weekend.
The Works (Newark). I've been hearing a lot about this small science center with hands-on activities – like that it has a nice little kids' space with lots of pretend play and building.  Definitely worth a drive to Newark some weekend soon!
New indoor play cafes (all over). Have you noticed the amazing new play cafes popping up all over Ohio? This summer we checked out Eat Play Love in Lewis Center (guest blogged about it over on CbusMom!), and just recently we got to attend the pre-grand opening of Peapod Play Cafe in Gahanna (set to open for real anytime now). Zoe loved them both! These are fabulous options if the November weather turns cold, wet or dreary. Kids still need to run and play, and sometimes it's nice to have that happen outside of your own home.
If all that's not enough, how about a month-long gratitude challenge with your family during November, or check out this great list of all the other indoor play cafes and play spaces in central Ohio. There's lots to do for family fun in Columbus! Maybe this is just the month to check out someplace new.
What about you – what do you do with your family during November? Anything I've missed? I'd love to hear more in the comments below.