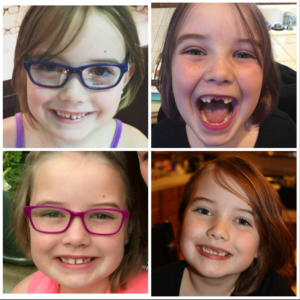 There are certain milestones in parenthood that everyone preps you for – breastfeeding, the first time your baby smiles, when he or she rolls over, when he or she sits up, teething, crawling, standing, cruising, walking, potty training… the list goes on.
But there are certain milestones that sneak up on you and happen before you realize what's going on. No one prepared you for these – they are what I call hidden milestones. Sometimes you don't know they're even happening until they're behind you.
One example of this is your final time nursing your child. Often, you don't realize it's the last time until weeks or months later when you realize "Gosh, when WAS the last time we nursed?!" I remember this in my own life from years ago. About three days went by with no nursing or asking to nurse, and I thought to myself "Is that it? Are we done?!" And we were… but I had no memory of a significant final time nursing. It simply tapered off and was over, just like that.
My most recent example of a hidden milestone is the unbelievable transformation of my sweet little grade-schooler to a big girl in the 12 months between losing her front baby teeth and growing in her new front adult teeth. Losing the baby teeth was fun and exciting – and I loved her wonderful toothless grin!
That grin only lasted a short few months, though – her big adult teeth were raring to come in. Before I knew it, she had a whole new smile – big grown-up teeth still in a sweet little face – but even I didn't realize what a significant physical transition it had been until Facebook threw an "On this day" year-ago memory at me and I gasped.
She looks like a totally different kiddo! She looks far more than one year older – and honestly, she even acts far older these days. The jump from six-and-a-half year old first grader to seven-and-a-half year old second grader is a huge one. And no one prepared me for it!
I adore the big girl she is today. I've always said that I love every stage of her childhood, from infancy to present day, and I stand by that. I love how she just "gets" everything now. I love being able to read really great books together, like the Harry Potter series (just starting out) and my childhood favorites like Roald Dahl and the Chronicles of Narnia.
That said… would I have taken a few more photos or stared a little longer at her cute, adorable little baby face had I known it was going to be transforming into a big girl face so soon? I might have.
Then again, who am I kidding: I know I took tons of photos. I know I spent plenty of time gazing at her sweet little baby-toothed smile. I've never stopped.
What has been your child's most remarkable "hidden" milestone? I'd love to hear from you in the comments below or over on Facebook.