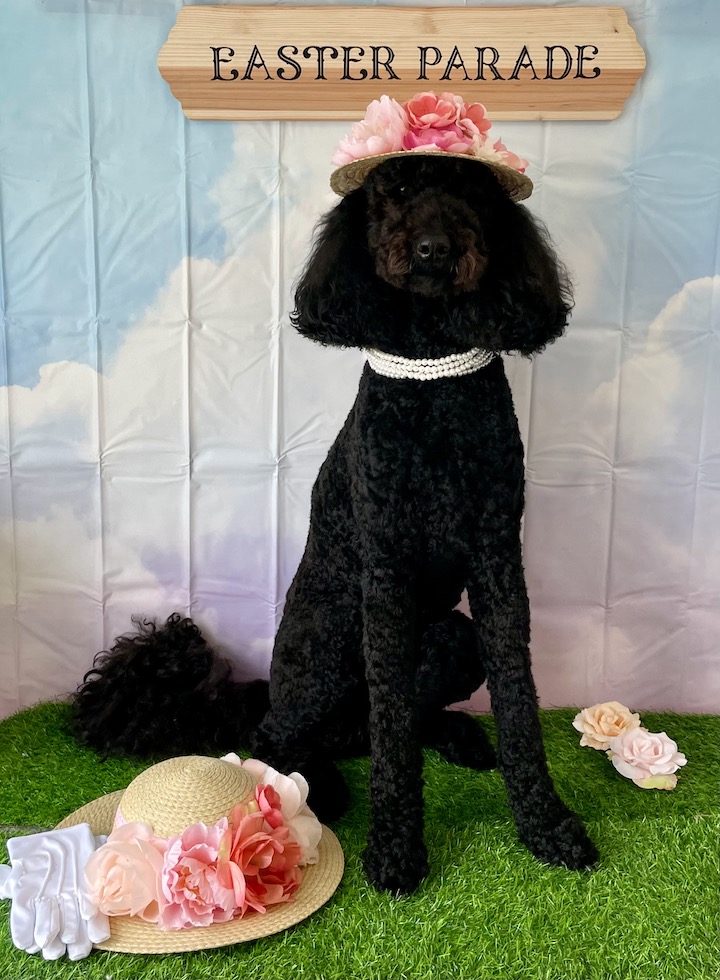 I'd like to wish a very happy 2nd birthday to our loveable Lamborghini today.
I've written six blog posts about this pandemic puppy of ours, and they have not necessarily been flattering. Put simply: Lambo has been a handful.
You see, we got really, unbelievably lucky with our prior two canine companions.
Autumn, our beloved apricot-colored Goldendoodle, was an exceptional puppy and dog. We got her when Z was two and they grew up together like sisters. Autumn's passing at the end of 2020 was sudden, unexpected and utterly heartbreaking for our entire family.
Dani, our little rescue dog, was also an amazing addition to our family and fit in perfectly from day one. She never caused any problems and, other than being a bit yappy as all small dogs can be, she's perfection.
That brings us to large, lively Lamborghini. She was by far the biggest out of her littermates that we met, but we had no idea just how big she'd get. She is like a black, curly-haired version of Clifford the Big Red Dog – she just keeps growing and growing!
Throughout the second half of 2021 and all of 2022, Lambo was a personal challenge for me. My family made it clear from the start that she was my dog and therefore MY problem to deal with. I always knew they would come around and fall in love with Lambo, but it took a lot longer than I ever could have imagined. Her first two years were tough for all of us!
Thankfully, by the time the calendar turned over 2023, Lambo began to calm down a bit and become more of a peaceful pup. She can still get into trouble and create a nuisance at times, but she is soooooo much better than she used to be.
Just in time for Lambo's second birthday, we are seeing some of the ladylike qualities in her that we adored in Autumn. And let's face it, those were very tough paws to follow – it was probably unfair of us to ever hope or expect that Lambo would be like her remarkable predecessor.
Lamborghini is her own dog and she's truly a joy in so many ways – sweet, affectionate and loyal. Now that she's two, we're able to appreciate her good qualities so much more than when she was raising hell and wrecking things as a rambunctious puppy.
If anyone out there is struggling with a wild, unruly or hard-to-handle puppy, my advice is to invest in an intensive training program and then keep up with the training yourself. Our board and train program with Pawsitively Blessed made a world of difference!
The thing that makes the biggest difference is time. Some puppies take longer than others to fit into a family or adapt to household rules and practices. Because Lambo grew so large in such a short span of time, she doesn't really have a clue how big and strong she is.
Like the Great Dane puppy in The Ugly Dachshund, Lamborghini grew up with much smaller siblings; she has no idea she's much bigger than Dani and Galaxy. It took a while for her to learn that she can't squeeze into the same small spaces or do some of the things they can get away with because they're tiny.
I'm delighted to celebrate her second birthday today and I look forward to many more happy years together with our big baby Lamborghini!