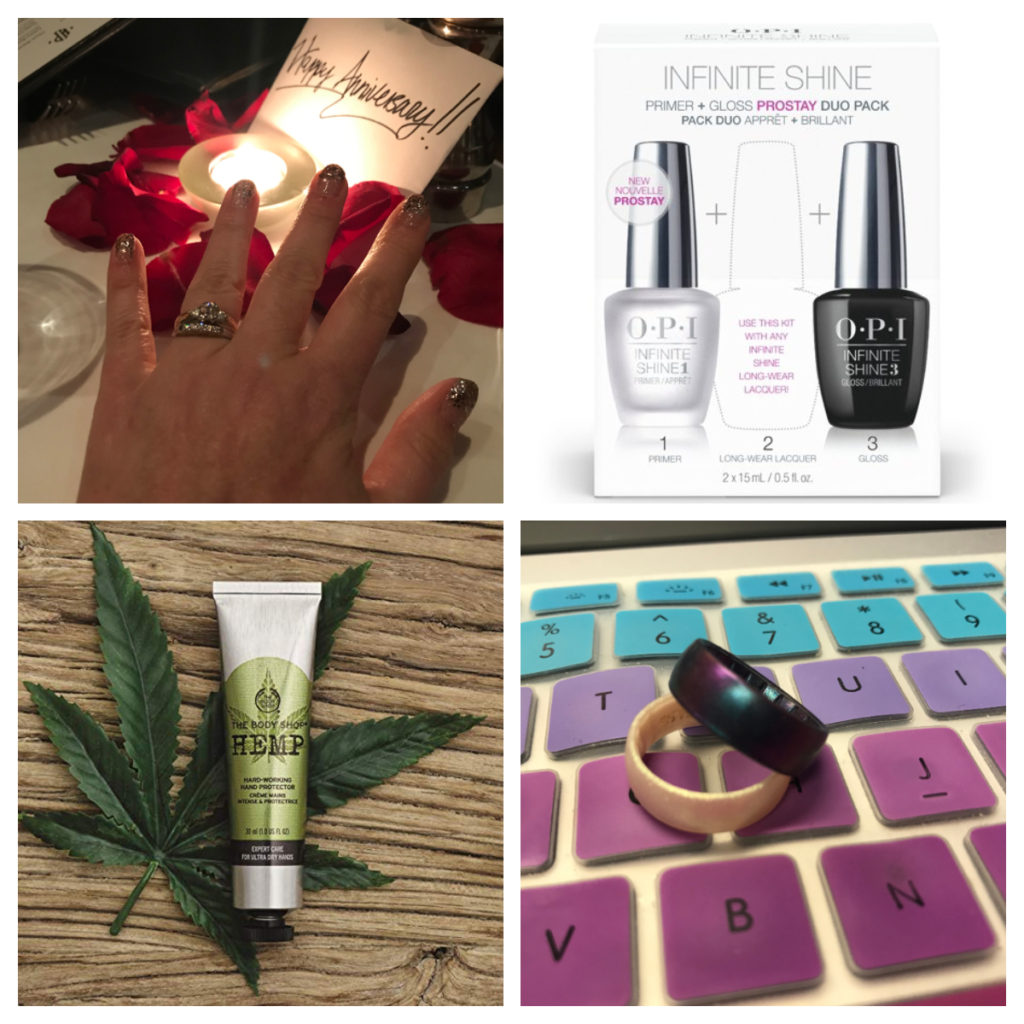 As long-time readers already know, my Friday Favorites series is a somewhat random collection of lists of things I like or love. It can be movies, food or just anything that pops into my mind as worth sharing. This time around, it's a list of my favorite things for fingers and hands! Weird, I know.
As a lifetime nail biter who finally has control of the habit, I do like my hands to look nice – and I'm also way too lazy to do my nails often. These are some solutions I've found for quick and easy hand and nail care and maintenance. I hope you find them useful, too!
There you have it – my favorite new or new-to-me products for keeping fingers and hands in tip-top shape this winter. If you have any similar tips and recommendations for me, I'd love to hear them in the comments below or over on Facebook.
And if you liked this odd little list, be sure to check out the rest of my Friday Favorites posts!