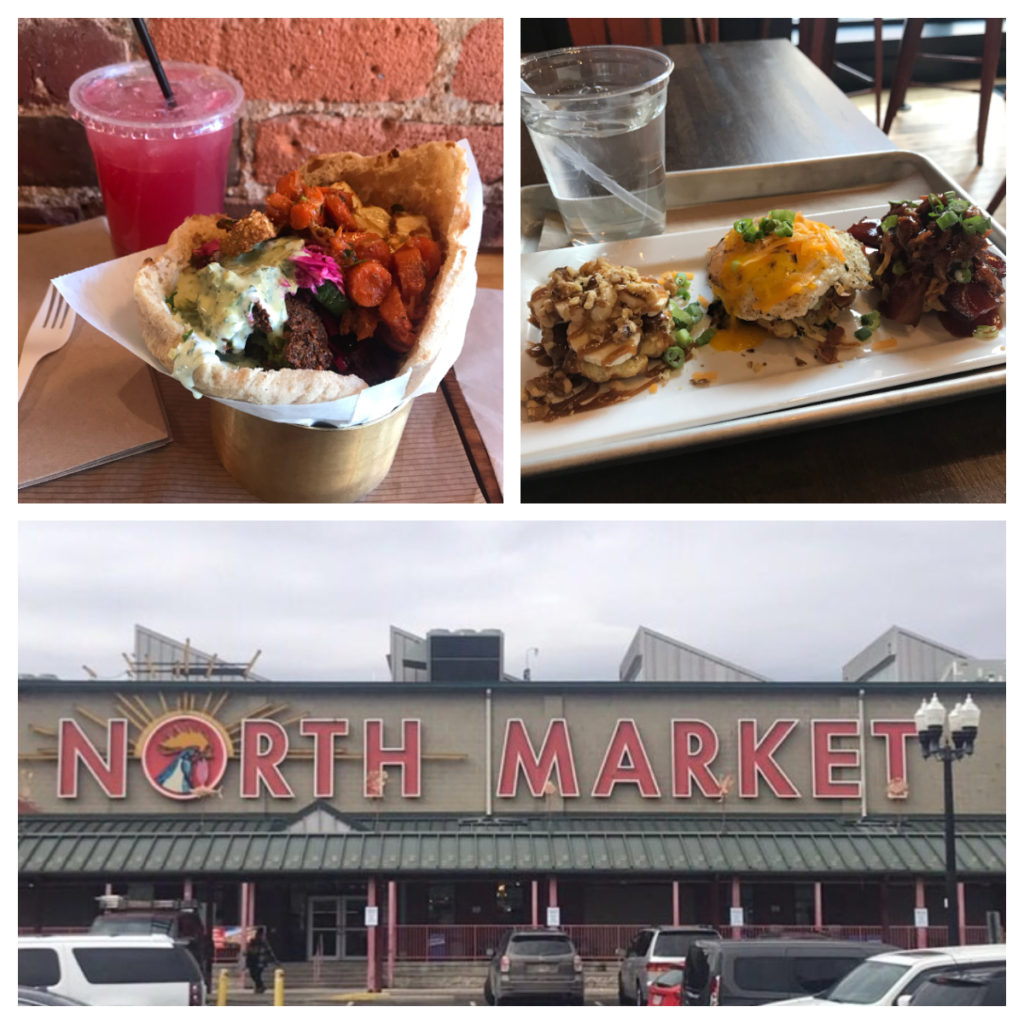 One of the many great things about my job is our office location right in the heart of the wonderful, hip and artsy Short North neighborhood. I've spent many lunch breaks going for photo walks to capture the sights and character (and sometimes characters!) that make up this fabulous part of downtown.
But perhaps my favorite thing about working in the Short North? You guessed it: the food.
Anytime I'm not on Whole 30, you'd better believe I'm lunching it up several days a week at the stellar dining establishments mere steps from my office. And here, without further ado, is a list of my top five favorites as part of my perennial Friday Favorites series.
Brassica. If it's a day ending in "y" then I'm up for Brassica. There is literally no better cure for a case of the Mondays than the warm, colorful, aromatic and palate-pleasing creations at this Mediterranean treasure. Whether you choose a bowl or pita packed with veggies and other wholesome ingredients, it's going to be phenomenal. My first visit to Brassica even inspired me to blog about the connection between food and travel.
Belgian Iron. Words cannot describe my joy when this wafel place moved in literally below our office. Yes, wafel – that's how they spell it – don't ask. Just enjoy the deliciousness by choosing sweet, savory or a scrumptious, Instragram-worthy "flight" of three mini wafels in any combination. I absolutely adore this place (both the food and the super cool space itself) and you will, too.
Bakersfield. Fridays are made for Bakersfield. Between the indescribably delicious queso and the tiny, distinctive tacos, I'm sold. The atmosphere is unpretentious, the food is great and the service is friendly. We have many lovely options when it comes to great tacos in Columbus, and Bakersfield definitely makes my short list.
Tasi Cafe. Where do you eat when you don't really know what you're in the mood for? Definitely Tasi. This adorable, charming little cafe tucked away off the main Short North strip has a diverse menu of comfort foods with something for everyone. It's like the beloved ubiquitous East coast diners of my earlier years, only way cuter and prettier with better food and healthier choices.
Nida's Thai. I've always loved Thai food and having not one but TWO Nida's Thai locations within walking distance at lunchtime is like a gift from the gods. Nida's Thai on High is a gorgeous little restaurant perfect for a business lunch, romantic date or meal with friends. Nida's stall at the North Market delivers the same high quality Thai cuisine but in to-go containers. You can't go wrong either way.
Bonus: the entire North Market. Home to dozens of unique merchants and vendors, this is another weekly staple for our office. Whether to grab lunch, pick up healthy and tasty supplies to take home for dinner, or simply walk around to enjoy the sights and sounds of this bustling market, North Market is a gem and always one of the top three places I recommend to newcomers to our town. One of my lunch favorites here is Momo Ghar, a purveyor of Nepalese dumplings that will rock your tastebuds and world.
So there you have it – my five six favorite Short North lunch spots. Did I miss any favorites of yours? I'd love to hear in the comments below or over on Facebook. Gosh, I'm hungry now.
And if you liked this post, be sure to check out my other Friday Favorites posts while you're here!