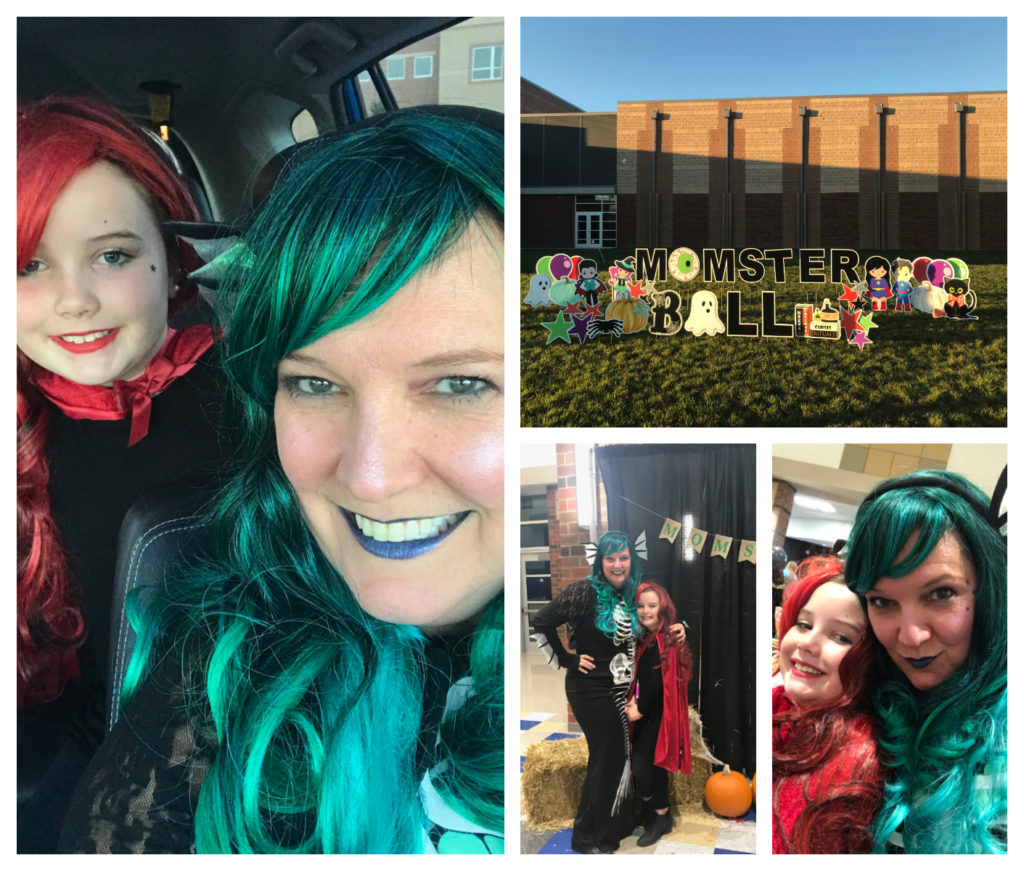 Last Halloween season, the highlight of our October was getting costume-crazy and dancing the night away at a new moms and kids event created by the Olentangy Berlin HS boys lacrosse moms: the Momster Ball.
Mark your calendar now because this year's Momster Ball is Thursday, October 17 from 6 to 8:30 pm at Olentangy Berlin HS. Buy your tickets in advance as last year they had to turn people away at the door!
I'm not surprised about the popularity of this event. Dads and daughters have cute little dances all the time, but typically us moms are left out in the cold. And who likes to go out dancing more than moms!? Whoever dreamed up the Momster Ball is a genius.
Take Halloween decor and treats, add moms and kids in fun costumes and toss in a pretty decent DJ with a good light show. You end up with the most fun, lit and spooky party around! I was absolutely blown away by the quality of the costumes – these moms and kids did not come to play. The costume contest winners all looked like professionals!
My favorite part was dancing the night away with Z. She loves to dance as much as I do, and we had an absolute blast. We also enjoyed taking pics, grabbing frequent snack breaks and checking out all the fabulous costumes around us.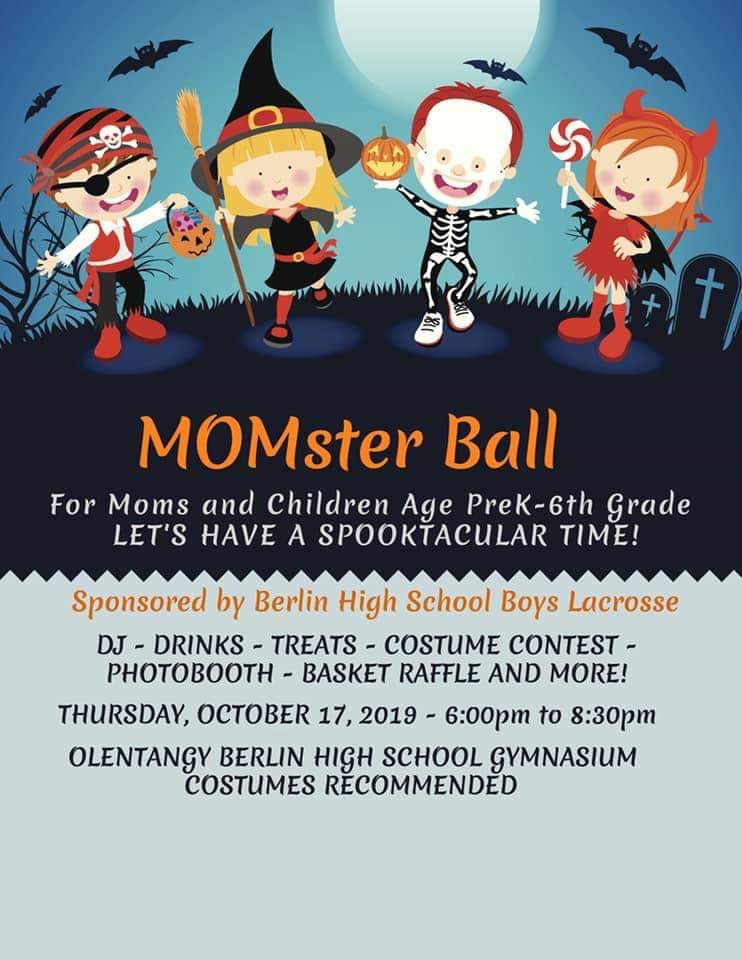 So, who's partying with us at the Momster Ball in 2019? Get your tickets early and be sure your costume game is on point. It's going to be a night to remember!
Kudos to the Olentangy Berlin HS boys lacrosse team (aka their moms – let's be honest) for a truly fab Halloween dance for moms and kids. I hope they are able to keep it going as an annual tradition.