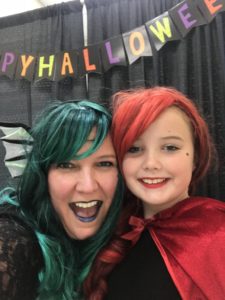 We love Halloween at our house. We love to decorate for it, plan our costumes well in advance, watch spooky movies, read creepy books, dance around to Halloween music and, of course, scare each other silly.
It's no surprise that I make it my mission to constantly seek out new family haunts and other activities to do together during October.
If we had our way, we'd celebrate Halloween for longer than just a month!
If your family loves gearing up for a fun and spooky October, too, here are some of our best posts to help get you in a Halloween mood and start planning some fall fun activities.
So that's our running list – so far – of fun things we've done in years past to get ourselves ready for the annual spooking season. If you've heard of other fun Halloween events we should check out, please be sure to send them my way and we'll review them!