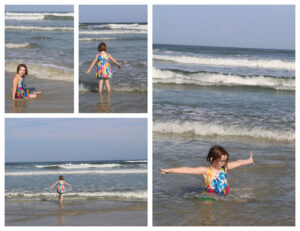 Our family loves the beach. Wherever we go, we want to visit a beach if that's possible.
When we visit Z's grandparents, who are fortuitously located on the east and west coasts, respectively, we always end up at the beach.
In fact, even when I try to take us to other great places – like Disneyland, for example – we often still end up at the beach!
We're really very lucky, because Florida and Cali both have some world-class beaches. In this post, we'll share some of our favorites in Florida. Perhaps we'll do a similar post with our favorite West coast beaches next.
So there you have it – our favorite thing to do while in Florida is go to the beach, and these are some of our very favorite beaches. Whether you're into swimming, boogie boarding, sea gull chasing, walking along the beach looking for shells or just planting your feet in the sand and your butt in a beach chair to watch the waves, these beaches will not disappoint.
What's your favorite beach – in Florida or elsewhere – and what's your favorite thing to do there? I'd love to hear your stories in the comments below or over on Facebook.