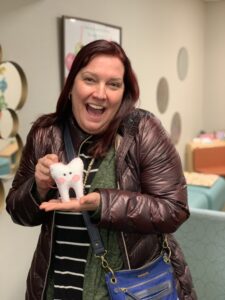 I always like to be a bit reflective or introspective at the end of every year and think about accomplishments, successes and what could have gone better. For me, in many ways, 2019 was the year of being brave.
This past year, I faced several fears and did some things I'd never done before. I didn't think I was being particularly brave or courageous at the time – but it all adds up to a year I can feel pretty great about!
Here are some of my fear-facing, #GirlPower moments from 2019:
So, there you have it – a few of the things that took some bravery this year and that I am proud of looking back. Trust me, I had some cowardly moments too – like taking the family to both Kings Island and Cedar Point but skipping most of the big rides! 
How was your 2019 – does it have a theme when you look back on it, or were there moments that stood out that you are proud of? I'd love to hear about it in the comments below or over on Facebook. And I wish all of my readers a peaceful, happy, joyful and healthy 2020!