This is the second in a series of guest blog posts by my 9 year old daughter, Zoe. Be sure to read her other post about her school's third grade Pioneer Day!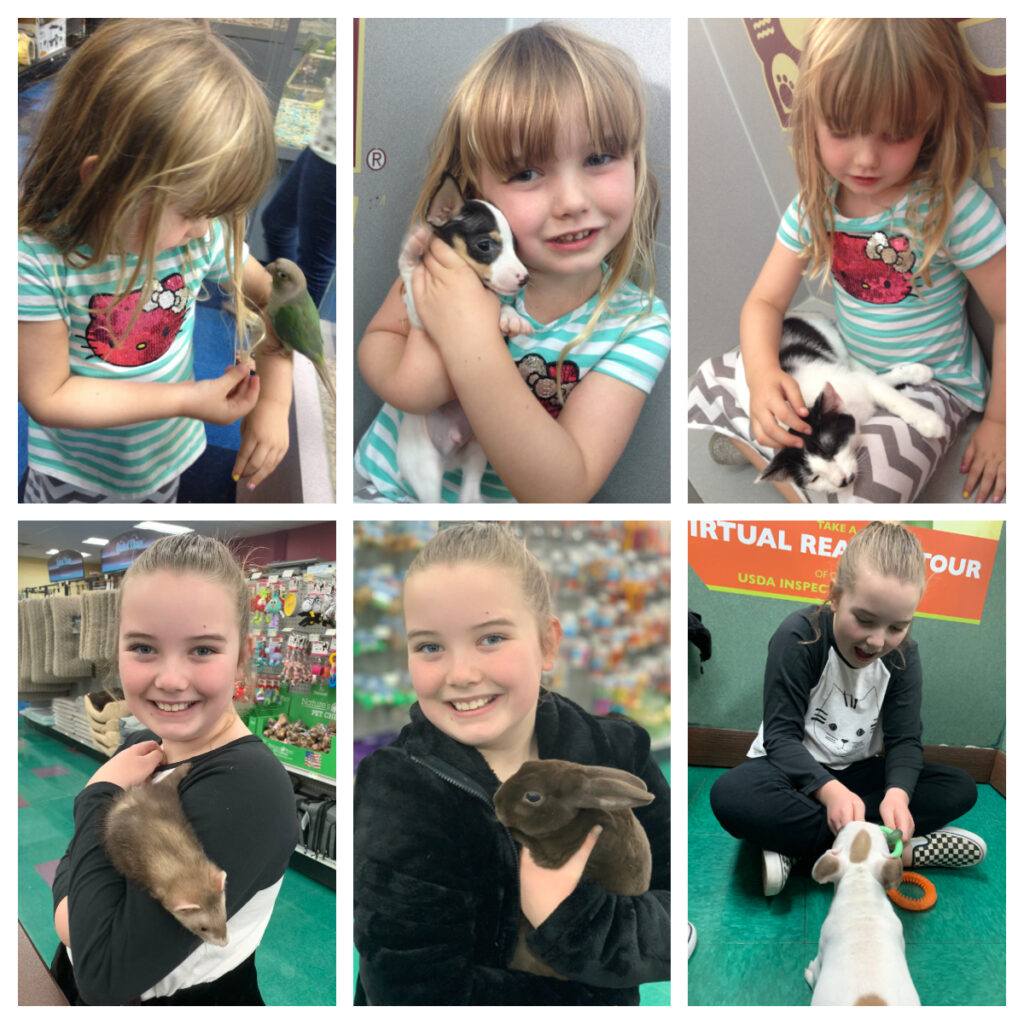 Ever since I was little, I have enjoyed going to Petland Lewis Center. Petland is a pet store with a variety of animals including bunnies, hamsters, ferrets, birds, cats, dogs and more.
Petland is super kid-friendly. I think taking kids to Petland helps kids to understand how to hold animals correctly or to learn animals' body language.
I have had many great experiences at Petland, starting at about two years of age! I would definitely recommend this place to any families with younger kids who like animals.
If you have never been to Petland, and you have younger kids, I recommend starting with the hamsters because other animals may be scared easily. Here are some tips:
Hamster tip: Hold the hamsters with your hand in a little cup so they feel safe.
Bunny tip: Have an adult help holding these. They are heavy and can have sharp nails. They like to be held close up against your body.
Kitten tip: Ask an employee for assistance getting them out. They should not be held by younger kids without adult supervision because they are fast.
Bird tip: If your younger kid wants to hold a parrot, please be informed they have sharp claws and a strong beak – and some birds just prefer adults to children.
Puppy tip: If your kid is good with puppies, this is a great way to bond with them. Just be sure to know, puppy teeth are sharp and they can nip. Make sure to grab a chew toy from the front of the store before holding puppies.
Ferret tip: they can have sharp teeth like puppies or kittens. They are very playful and like to be snuggled close. They may try to smuggle jewelry, so be careful!
If you go to Petland, I hope you enjoy your experience. Have your parents read this blog post if you want to convince them to take you there!