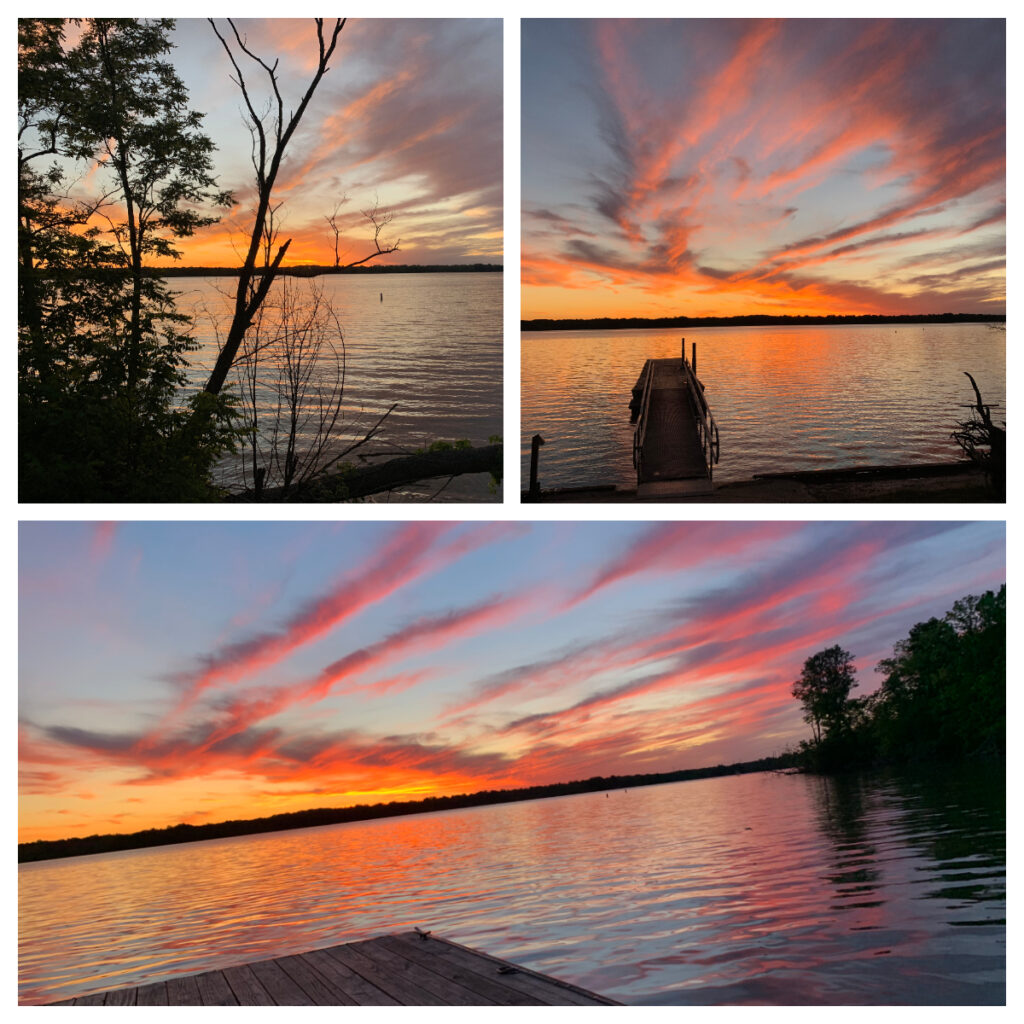 I've always been a sunrise gal. I'm an early bird, and there's just something magical about getting up before the sun and going to a beautiful place like Alum Creek Dam to catch the perfect sunrise.

In fact, often the only time I go out of my way to chase and find the perfect sunset spot is when I'm on vacation. I've caught some doozies on past trips to the beach or while on boats.

But thanks to the 'rona, vacations and trips are hard to find in these parts, so my honey and I decided on a recent date night that it was high time we chased down the ideal sunset right here at home.

And you know what? We found the perfect spot, watched the sun go down and honestly I don't know that I've ever seen a prettier sunset on this side of the world. It was utterly breathtaking and gorgeous!

If you're in search of the perfect spot on the water to watch the sun go down in all her glory, I've got you covered. Here, without further ado, are three of the best sunset-watching locations near Lewis Center.

3. Alum Creek Galena Boat Ramp. From the LC, take Lewis Center Road past the dam (which is great for sunrises, but not so good for sunsets) to Africa Rd. Turn left and head north on Africa Road. Turn left into the first Alum Creek State Park entrance you see, which will be the Alum Creek Galena Boat Ramp. Head for the water, park and find yourself a good spot along the shore. It's going to be beautiful!

2. Alum Creek Mountain Bike Trail lot. Same directions as above, but pass that first entrance and cross Cheshire Road, then keep going until you reach the second state park entrance, which is slightly less clearly marked. This is the entrance and parking lot for the mountain bike trail, but it's also a great sunset-spotting location. Park and head to the water's edge for some great photos of trees and branches perfectly framing the sunrise. It's pretty wooded here, so be sure to bring bug spray.
1. Alum Creek Cheshire Boat Ramp. Same directions as above, but you'll pass the first two entrances and keep going north until you feel like you've gone too far. Here, you'll find the third entrance on your left – a hidden gem known as the Alum Creek Cheshire Boat Ramp. If the sun is setting when you get there, you'll basically feel like you've arrived in paradise. There are three narrow, floating boat docks so you can walk out over the water for an unforgettable, 360-degree sunset view. This is by far our favorite local sunset spot!
What are your favorite sunset-watching locations in Ohio? Are there other great spots we should know about? Let me know in the comments below or over on Facebook – we love finding new outdoor treasures to add to our rotation!