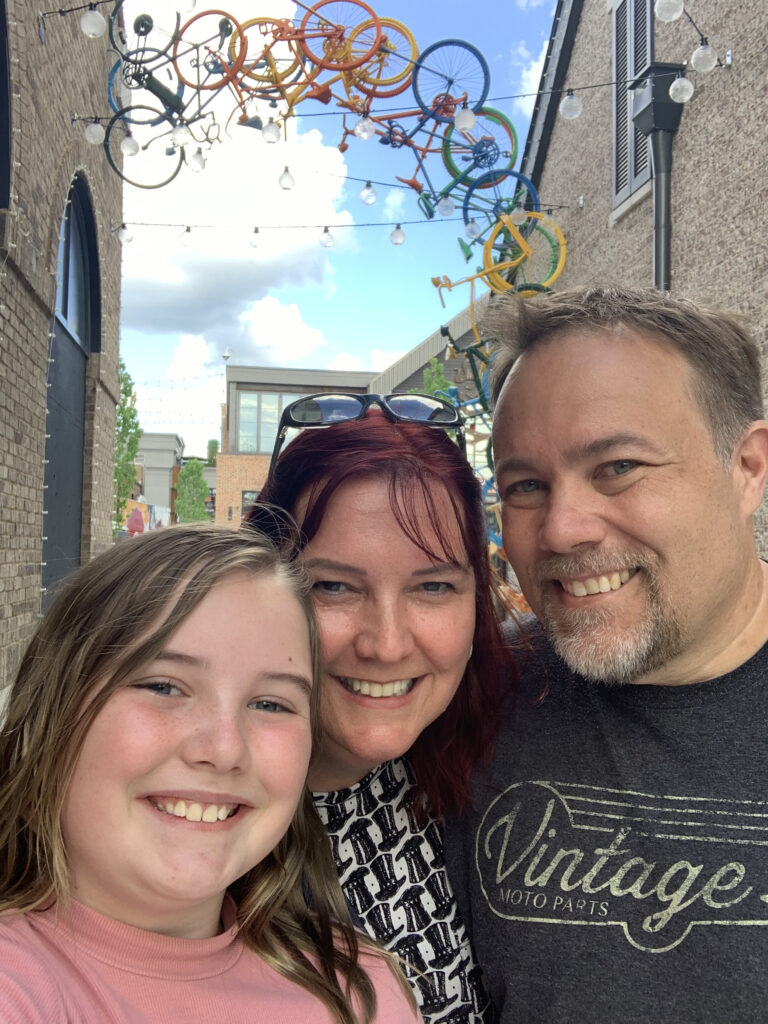 Have you visited the amazing new art, dining and entertainment district at Easton Town Center?
When you think of Easton, you probably think of familiar favorites like the main front Town Square section with the dancing splash pad fountains, Cheesecake Factory and Barnes & Noble; the inside Easton Station area with the movie theatre and food court; or the back section with the Central Park fountain/sailboat pond, Jeni's ice cream and Nordstrom.
There's also the side Fenlon Square area with Condado's and a ton of kid stuff like the frog fountains, American Girl, Build-a-Bear and the annual pet parade. And, if you hop in the car and cruise about a block away, there's a separate Easton Gateway shopping center featuring Costco, Whole Foods and more.
Those last two were the newest parts of Easton… until recently.
Now, there's an entirely new section of Easton that has not been named yet – they're simply calling it the new district. It opened during the pandemic so it's one of Central Ohio's best kept secrets. For those in the know, it's utterly amazing!
The new district has a totally different look, vibe and feel from the rest of Easton. Our whole fam just loves everything we've eaten and done there! Visit Easton's newest district to enjoy:
Have I convinced you to check it out yet? If you've already visited Easton's newest district, let me know in the comments or over on Facebook.
Full disclosure: I serve on the MomE Mavens panel of bloggers and influencers and I adore Easton Town Center! But you probably knew that already. I was not compensated for this post and all opinions are my own.