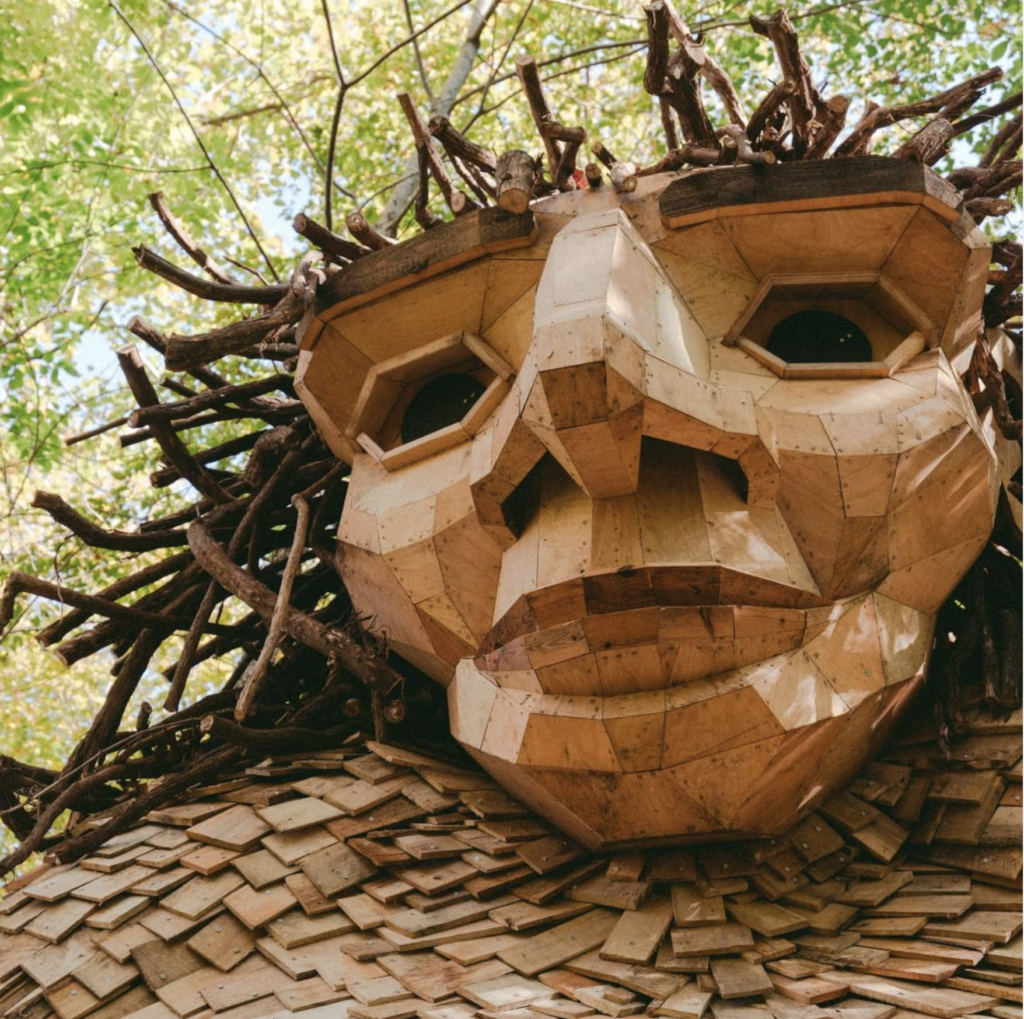 I'm always planning our next trip.

Sometimes that's an exotic getaway out of the country – and sometimes it's a road trip within the great state of Ohio or to a neighboring state.

Honestly, both get me pretty hyped! I just love hitting the road, getting out in nature, visiting new places, discovering new treasures and making memories with the fam.
We've got some great trips planned for 2022, but we still have a few months left in this year. I'm hoping to take one or two drives to see some local sights over Thanksgiving break and while the kiddo is home for two weeks at the end of the year.
Of course, once the weather gets grey, cold and snowy, all bets are off. I pretty much go into hibernation when that happens. But as long as we've got some sunshine and clear roads, I'm game for a road trip.
So what's on my current list? Glad you asked!
Dambo trolls at Aullwood Audubon. Everything about this new nature art installation floats my boat. Internationally renowned recycle artist Thomas Dambo has created and placed his enormous troll sculptures around the US and across the globe. Until recently, the closest installation to us was the Bernheim Forest Giants in Clermont, KY. But now, Dayton's own Aullwood nature center is home to three new giant trolls and a troll-sized nest made from locally salvaged and recycled materials. We can't wait to go visit them! There are many other fun things to do in Dayton, plus we have friends there. We'll probably make a day of it – starting with a visit to the trolls.
Marblehead Lighthouse State Park. I honestly can't believe we haven't visited this iconic lighthouse on Lake Erie. While summer may seem a more intuitive time to go, I happen to love beaches and lighthouses in all seasons. Ideally, we'll time our visit to catch some great sunset shots with the lighthouse. That shouldn't be hard since sunset in Ohio happens at like 3 pm these days, right?!
Lake View Cemetary outside of Cleveland. Ever since visiting the iconic Bonaventure cemetery in Savannah during our roadtrip to Florida a few years ago, I've been wanting to visit some other beautiful historic cemeteries. This one in Cleveland has been in several movies, is the resting place for many famous Ohioans and has some incredible sights. It's been dubbed an "outdoor art museum" and I'm here for that. Check out this article for other eerie reasons to visit Lake View.
Ariel Foundation Park in Mount Vernon. Built on the site of an old glass-making factory, this park looks like a really cool place to go and take photos. In particular, there's a "river of glass" feature that I'm dying to see in person. There are also ruins, earthen terraces, a lake and woods. Definitely worth a visit, right?
There are still plenty of places we haven't visited yet from my 2020 Ohio travel wishlist, too. I'm still hoping to knock a few of these off the list yet this year!
Sometimes it's good to get out and go – what are you waiting for?