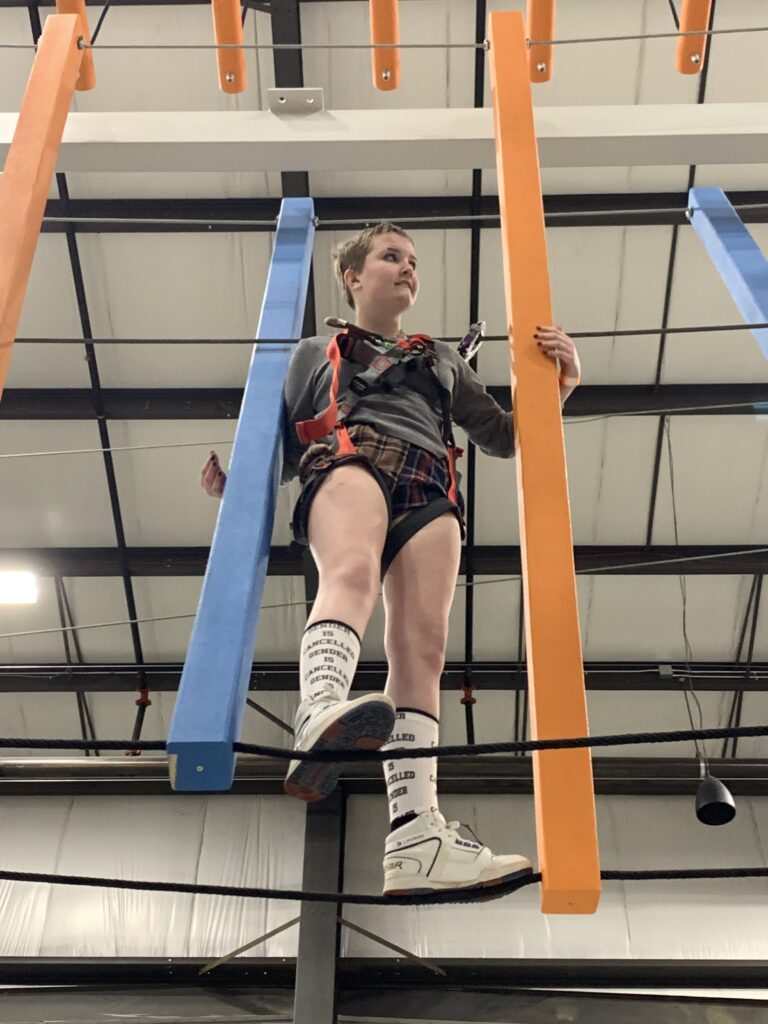 Back in the day, there was nothing I loved more than finding new indoor play places for little Xage to explore and wear themself out.

All winter long – and sometimes on rainy or too-hot days, too – we would seek out indoor play areas for the kiddo and their pals to run, climb and play.
The goal, of course, was hours of fun for the kids but also a well-earned and long nap for them afterward. That's the only way we moms could catch a break to get some work or blogging done. Or, sometimes even a little nap ourselves.

Isn't it crazy how much parents long for kids to nap when they are little?
Actually, not that much has changed – I still love finding new indoor play places for Xage and their friends.
The key is that now the play places have to be much larger and involve more risk and danger. That's what keeps the kiddos' interest these days.
Fortunately, indoor adventure parks for big kids and adults are popping up all over like mushrooms after a rain.
And, they're all in giant warehouses with good air flow – and never overly crowded – so it feels like a safer indoor activity than anything else I can think of during these Covid times.
Here's a sampling of recent places we've checked out and loved:
Have you ventured out to any of these indoor adventure parks yet – and do you know of others in the Columbus area? I think it's so great that we have so many to choose from. Hopefully, winter won't seem quite so long and boring anymore!