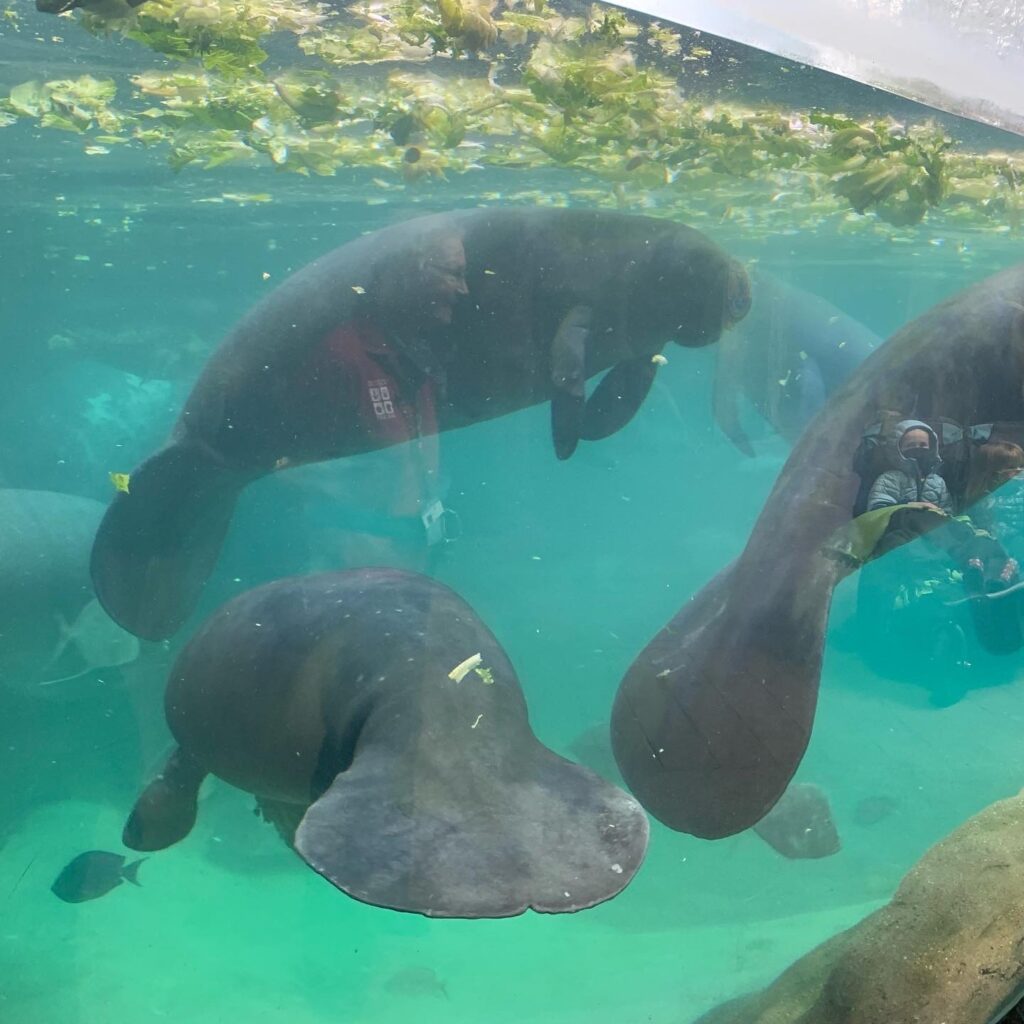 I love our Columbus Zoo and Aquarium.
We're so lucky to have this world-class zoo nearby!
We used to go to the zoo often. I miss the days when I had an always-willing zoo buddy. I would strap Journey in her stroller and we would walk all over that zoo about once a week. Those were the good old days.
Now, Journey hardly ever wants to go with me. "Too much walking!" is her usual complaint. But that's actually one of the reasons why I love to go; walking at the zoo is my favorite.
I recently took my adult bestie walking at the zoo and we had a blast. We walked a ton but also stopped often to visit some amazing animals. If you haven't been to the zoo in a while, so much has changed!
March and April are a great time to go before the weather gets too hot. The zoo will be super busy and crowded after school lets out in May.
Here are our five favorite animal exhibits at the Columbus Zoo right now.
Frankie the baby elephant. Born in June 2021, Frankie is absolutely adorable! He is a ball of energy and so entertaining to watch. When we stopped by the elephant house recently, Frankie had put all his toys in the water pool and was bouncing on his balls in the water. Then, he played in the dust bath area with his mom and two of the other adult female elephants. He was standing on his head and lunging in front of the adults as they walked; he clearly has no fear of being stepped on or kicked!
The red pandas. Just around the corner from the elephant house are the red pandas, aka my new best friends. Kora and Santi are adorable and so much more active in cooler weather than in the hot months. Ever since meeting them up close and feeding them, I don't think I'll ever go to the zoo again without stopping by to say hi to these beautiful girls. They are our forever favorites! Red pandas seem to be having their heyday – there's even a new Pixar movie about 'em.
The seals and sea lions. I've written about the new Adventure Cove attraction before; we absolutely love this new addition to the zoo. The adorable, chubby spotted seals and sleek, enchanting sea lions are active and viewable year-round. Watch them from the outside viewing windows for a while, then venture into the tunnel to see them swimming over, under and all around you. Finish up on the viewing platform, where soon the zoo will be offering special keeper talks to share how the zoo staff train these amazing aquatic mammals. Be sure to watch for the little sea lion pup born in June 2021 – she's a cutie.
Baby manatees galore. While there's usually at least one or two rescued baby manatees floating around in the Manatee Coast region of the zoo, right now they are at full capacity with nine little orphans rescued from Florida waters. All will be returned to Florida and released once they are fully rehabilitated and healthy again, but for now their job is to just hang out and eat lots of lettuce. It sure is fun to watch them do it – especially the newest, tiniest manatees. Eat up, babies!
The tigers. Cooler weather means you're more likely to see these gorgeous, majestic beasts prowling around and "talking" to each other across the zoo. Right now, there are some tigers in the usual tiger exhibit and then another one over in the old lion exibit. We got to hear them roaring to each other and was so cool; it actually made the hair on my arms stand up! I just wish we could somehow know what they were saying.
So, there you have it – our five favorite places to stop right now during a brisk walk through the Columbus Zoo. Hope to see you there zoo-walking sometime this spring.