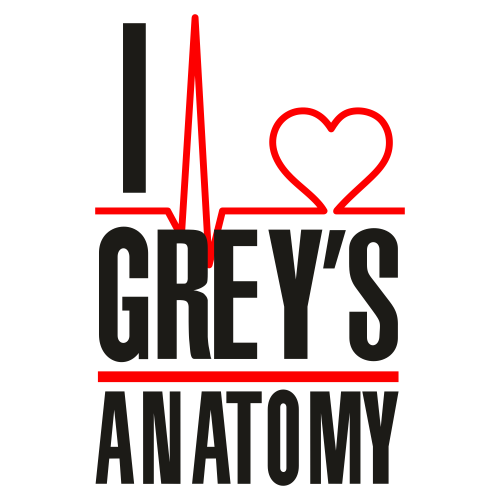 I'm finally watching Grey's Anatomy – and I'm doing it with my 13-year-old.
I know people can get pretty down on screen time for kids, but the fact is that when Z and I watch a show together, it's quality time. We're fully engaged with each other; we talk, laugh and share commentary or reactions.
Z and I have watched many shows together, especially during the winter months. We loved Anne with an E, 1883, Lost, Stranger Things and many others.
This winter, we've been watching the long-running Grey's Anatomy. It's about time. It feels like I'm the only adult in the world who hasn't seen this show!
Grey's began its run in 2005, a year when I probably didn't watch much TV. That was the year E and I got married, sold a house, bought a house, started new jobs and moved from Dayton to Columbus. Yeah, you could say we had a lot going on.
Back then, I remember people talking about Grey's at work and it just felt like I had missed the boat – like I couldn't jump into the show after missing so much. So, I forgot about it for many years.
This past December, Z watched a few episodes over at a friend's house and she loved it. "Mom, this should be our next show! You will love it," she raved. So we started up season 1 and sure enough, we were both instantly hooked.
If I'm being honest, Grey's is basically a soap opera with scalpels – but it's a good one. We love the characters, the drama, the woman-helmed writing and direction and, of course, learning about so many different surgical procedures. Z is pretty convinced she wants to be a surgeon after watching a few seasons of Grey's!
Here are some of our favorite Grey's Anatomy characters, relationships, episodes and storylines so far. Warning: if you haven't watched the first nine seasons yet, there are spoilers a-plenty below. We may need to do a follow-up post with our thoughts after we get through 10 more seasons.
The original MAGIC interns: Meredith, Alex, George, Izzie and Cristina. These five characters will never be topped. We loved their friendships, their romances and their screw-ups. We still miss George and Izzie – I was not ready to see them go. Most of the tears we've shed during this show have to do with these original five interns and their wonderful stories.
Meredith & Shepherd. They began as just a girl and a guy in a bar, and now look at them. They may have had a "post-it" instead of a wedding, but Mer and Der have a lot of love between them. Watching them fall in love with little Zola was the best. After being stuck with such a terrible family of origin, Meredith truly deserved to have a "McDreamy" husband and family of her own.
Izzie Stevens. She was only on the show for six seasons, but Izzie sure left her mark. We loved Katherine Heigl in this role and were so bummed when she left. I loved her friendship with George, her chemistry with Alex and, of course, her heart-breaking love story with Denny Duquette. It makes my heart happy to know that Alex and Izzie are living in Kansas together with their kids!
Alex Karev. While he started out as a tough guy and occasional jerk, Alex had one of the best character arcs on this show. We loved seeing him in his sweetest moments with pediatric patients, where he really shines. Alex ended up being one of our all-time favorites and I'm glad they gave him a happy goodbye instead of throwing him under a bus (RIP George, you deserved better!)
Bailey. Yes, I know her first name – and no, I'm not going to use it. She'll always be just Dr. Bailey to me! I love this powerful, strong, Black female character and to me, she has always seemed like a stand-in for Shonda Rhimes herself. We've seen Bailey at sweet and tender moments, too, but I love her best when she is kicking ass, talking tough and taking absolutely no nonsense.
Working hard and *ahem* playing hard. Some might question my decision to let a 13-year-old watch Grey's. Do the surgeons get into some pretty risque business when they're not operating? Yes, they sure do. But we're able to talk about good choices, not-so-good choices and downright bad behavior. I see it as an opportunity to parent while enjoying time together.
The musical episode. The heartbreaking episode where pregnant Callie and Arizona are in a terrible car wreck ended up being one of my favorites ever because of the singing. Callie, it turns out, has some serious pipes on her (Sara Ramirez is actually a Tony-award-winning Broadway star). Let the haters hate – this was like a Glee x Grey's mashup and I loved every second.
Cristina & Meredith – The dark and twisty sisters have a special place in my heart for several reasons. First, they are role models for not always being happy and perky and having great careers and lives anyway. And second, their friendship is one for the ages. They embody being someone's "person" without being their lover or spouse. I adore these two and their dance parties.
Juggling motherhood with a career – or opting out of motherhood entirely. Bless Shonda Rhimes for giving us every kind of working woman on this show: those who want babies and those who want a child-free life, and every other kind as well. Grey's shows how hard it can be to have a career and be a mom, and it also shows us that motherhood is not the only valid choice in life.
Sloan and Lexie – Sloan was such a loveable bad boy at the start and then turned into such a sweetheart, being there for his daughters and Callie/Arizona in ways we never could have imagined. As for "Little Grey," aka Lexie or Lexipedia – we didn't like her at first, then fell in love with her, and then the plane crash episode hurt our hearts. RIP Sloan and Lexie – together forever.
Stay tuned for part two of our Grey's Anatomy appreciation series after we get through the rest of the seasons… if our poor hearts can handle it.
Did we miss any of your favorite moments from seasons 1 – 9? Let me know in the comments below or over on Facebook or Instagram!