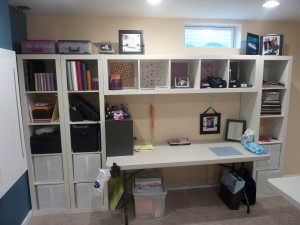 Yesterday, for the first time in almost two years, my husband and I spent an entire day alone together. That's crazy, right? How could we have gone that long without a day to ourselves? But we're so in love with our daughter that we never really even considered it before. Anytime we had a day off from work, we wanted to spend it with her.  And we love our time together as a family – it's the best!
(Funny side note: before we had Zoe, I used to hear parents talk about going a year or more without a night out or day alone together, and I used to think it sounded sick. And not sick in a good, heavy metal way but sick in a "yuck, why would you ever live your life like that" way. But I digress.)
Recently though, E and I have been feeling the need to spend some serious quality time alone together, just us two. Date nights are never quite what we hope they will be – there's never enough time, plus all we do is talk about Zoe over dinner and worry about whether she's giving the sitter a hard time. And then we always want to rush home before bedtime since as a breastfeeding, co-sleeping family, that's a pretty sacred time for us.
So, I came up with a new invention: "date day." On a Monday when he had off anyway for President's day, I took a vacation day from work. I drove Zoe to daycare in the morning at the usual time, wished her a great day as always… and then headed home to crawl back into bed and cuddle E. What decadence! It was a fantastic day from beginning to end. We got so much done, we laughed, we kissed, we re-connected. I even ran out and did a little clothes shopping for a couple of hours in the afternoon while E was doing his own thing. It was bliss.
In particular, we got a ton of work done together on home organization projects – like my new scrapbooking nook in our basement. I am so over the moon about this project! I've been a rabid scrapbooker for years but now I have my very own crafting haven in which to play with photos, pretty paper, stickers, ribbons and buttons. What could be better? And it was so nice being able to help E put the shelves up, mount them to the walls, hang the artwork, etc. Normally he would do all of that while I entertain Zoe and keep her out of his hair. Doing it together rocked – and took half the time.
Working on home organization projects is almost impossible with a toddler around. Toddlers are the antithesis of home organization. Add a puppy into the mix and, well, you don't get a whole lot done. But it sure is fun.
Yesterday was the first time E and I have spent a date day together since having Zoe, but we will definitely be doing it again. I'm going to set aside one whole week of vacation days to spend this way over the course of this year. It was so much fun and so good for us – and what's good for us is good for her too, right?  In fact, I already can't wait for our next date day.
What would you do with a whole day to yourselves, just you and your honey? I'd love to hear in the comments. Keep it clean. Or not – your call.