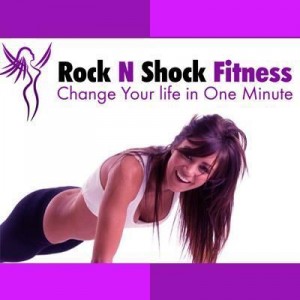 If you've been reading my fitness update posts for a while now, you might be wondering if Rock N Shock Fitness could be a good fit for you. Here's a simple quiz to help you know for sure!
1. Are you awesome?
2. Can you handle being around pure awesomeness?
3. Are you ready to work hard on your internal and external health and fitness?
4. Are you ready to sweat?
5. Do you have a good sense of humor?
6. Do you like to dance?
7. Do you have a good sense of team spirit and camaraderie with other women?
8. Are you ready to get in the best shape of your life?
9. Do you live in the northern Columbus area (proximity of northern Westerville)?
10. Are you a woman?
11. Do you have health and fitness goals you want to meet in 2017?
12. Are you frustrated with weight gain, not getting the results you want or just feeling out of shape and wanting a CHANGE?
If you answered "yes" to 5 or more of these questions, then RNS might be the life-changing gym you've been looking for! I encourage you to come to the free info session this Saturday, January 21 at Rock N Shock in Westerville. Here's the link to RSVP!
If you ever have questions about Rock N Shock Fitness or high impact timed functional interval training, please let me know! I may not know the answer, but I'll bet I know someone who does.