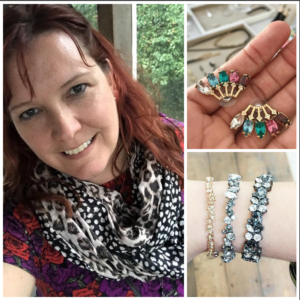 I started Christmas shopping a few months ago, but now I'm going at it in earnest. Fortunately, as a Stella & Dot stylist, I have a discounted hook-up on gorgeous jewelry, bags and scarves! And I also have some great ideas for holiday gifts since I've been studying the product line inside and out.
If you're buying for any jewelry or scarf lovers this year, I've got you covered!
Here are my absolute favorite pieces from the current Stella & Dot product line, along with links to each on my website. If you have someone specific you need to buy for, let me know and I'll be happy to give you some personal recommendations!
Necklaces
Scarves
Earrings
Bracelets
I am not typically a bracelet girl. I love the look of an "arm party" but since I work at a keyboard all day, I can't stand the way bracelets feel. That said, anytime I'm going out, on vacation or have a day where I won't be constantly typing, I arm up! These are my current favorite bracelets from S&D, in no particular order:
And that's not definitely all – S&D has rings, bags and more which would all make great gifts – but those I'll save for another post.
How about you – have you started holiday shopping? Do you love jewelry and accessories? And are you interested in purchasing $450 in S&D products for the unbelievably low price of $199? Then let me know, because I've got your hook-up!