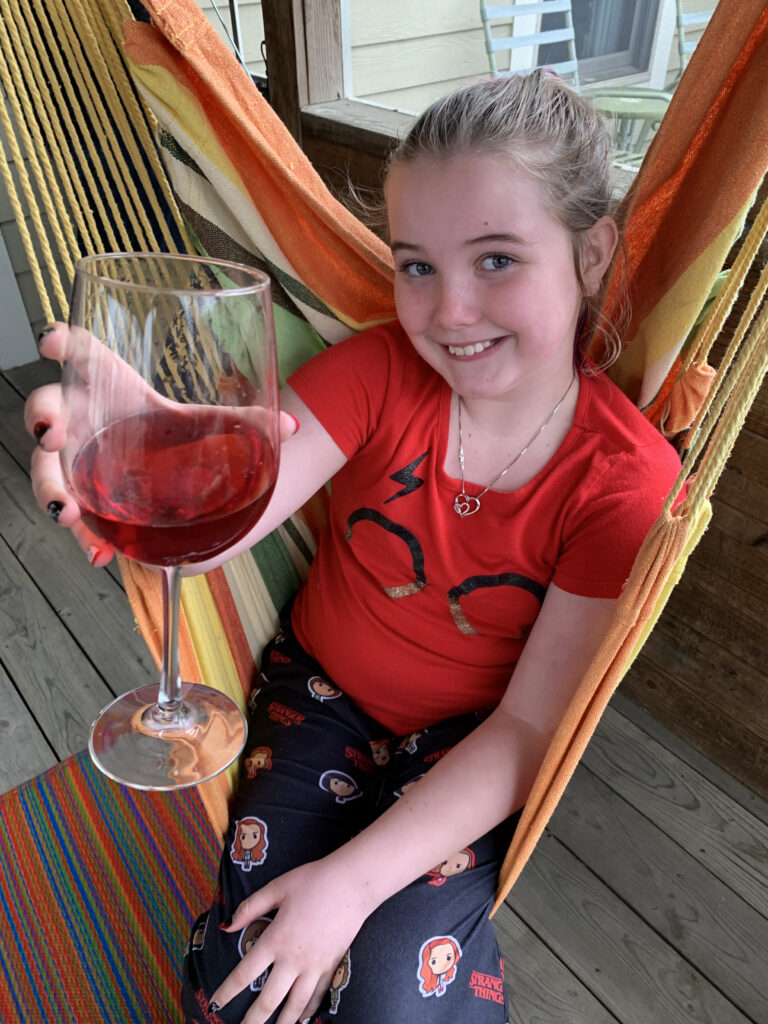 If you're the parent of a young daughter, there's a big day ahead – not just for her, but for you as well.
And it's coming sooner than you might think.
It feels like not long ago, I was blogging about breastfeeding, potty training and taming toddlers.
Then, moments later, I was writing about forgetting preschool, missing front teeth and being a big kid's mom.
So how am I really now writing about making sure that you – and your daughter – are ready for her first period? But I am. And that's about how fast it happens, too.
I assure you it's not too early to start thinking and planning ahead for this big day.
I didn't personally get my period until age 13, but I remember that felt really late to me at the time. It seemed like all my friends had it for ages before I finally got to join the cool, older girls club.
According to period resources I've read online, girls these days can start their period anytime from age 8 to 15 years old, with most girls averaging about 12-13 years old.
See what I mean about you not having that much time? And I know you want her to be prepared. We all want to be the mom who thought of everything, responded in a warm and nurturing way and celebrated our daughter rather than being flustered or caught off-guard.
Oh, who am I kidding. When it happened for us, I was all of the above: warm, nurturing, prepared, flustered AND caught off-guard. But hopefully Z didn't see it that way!
Anyway, I figured it's a great topic to blog about and help my fellow moms to brush up on your period 101 knowledge (for some of us, it's been a while).
Here are my best tips for how to help our daughters begin their first periods in a positive way:
Read up on the latest in period care, including period underwear. Although I have never tried them personally, I understand that for teens, period undies can be a lot easier and more comfortable than worrying about having a pad on them at all times while in school. It's a nice addition to the usual "pads vs tampons" conversation – and, of course, there are also menstrual cups for the more advanced.
Have an open and honest conversation with your daughter about what to expect from her first period. Even if you've already done this, it's worth refreshing the conversation annually to remind her of the key points. We've done this every summer since she was 8, just before the start of school. Yes, we started early – but I have always felt strongly that we want her to learn and hear about important life topics first from us. That way, she can be the knowledgeable and well-informed one in her peer group.
Be prepared with supplies on hand for her. This can be done in a fancy and elaborate way, by ordering a special first period kit from Ruby Love or Lola. You can also make a simple period kit yourself, with a cute little bag, a few teen-friendly pads and flushable wipes, some ibuprofen and a few chocolate kisses. Z has carried a small supplies kit in her backpack since 4th grade, just in case.
Celebrate her! We all know having our period isn't the most fun thing in the world – it's a literal and figurative pain. But what it signifies is magical, beautiful and an important rite of passage for every young woman. So fete her in the way she would like best. Not every girl is ready for a literal first period party; mine would have been mortified if I had even suggested it. We simply gave her a small gift (a Squishmallow for her collection plus a new silk pillowcase she had been wanting). I also took her out for lunch and some treats at our favorite candy store.
Help ease her discomfort. I was never prepared for how bad menstrual cramps could be, even after having my period for years. That first time, it can really fill girls with dread at the idea of experiencing such unpleasantness monthly for most of their lives! In our house, we're big fans of moist heat therapy for pain, so I got Z a "Warmies" stuffed animal that we can microwave for a healing dose of warmth plus the lovely scent of lavender. It helps a lot.
Don't forget humor – as long as it's not at her expense. Got a few funny or embarrassing first period moments from your own school days? Have a favorite nickname for that time of the month (my personal fave is Shark Week)? Feel like sending her a goofy GIF or meme that perfectly summarizes how we feel when it's that time of the month? My daughter was a big fan of me using humor to help take the edge off – and yours might be, too.
I hope these tips and links were useful. If there's anything else you think I should add, let me know in the comments below or over on Facebook. And if you have any period stories to share, I'm all ears. Those never get old!