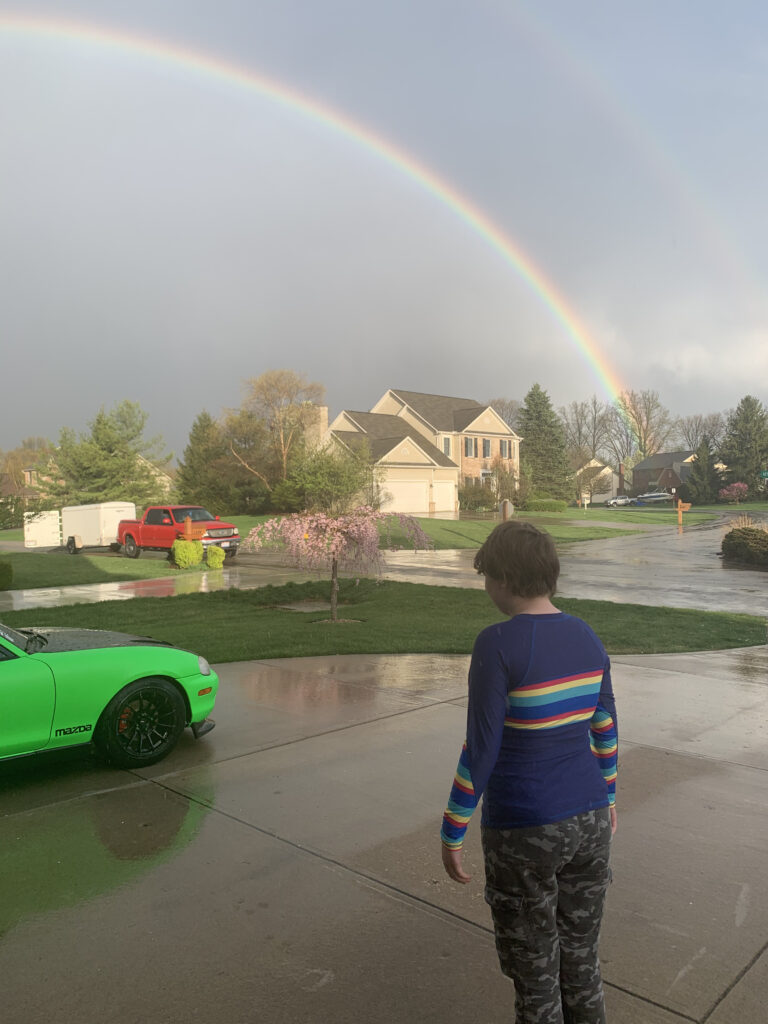 When Z first came out to us as nonbinary and queer earlier this year, E and I were surprised but I can't say we were shocked.
We had a few clues that this was coming – and we had a pretty great support system, including many friends in the LGBTQIA+ world. We never felt alone.
Since that time, I've talked to many parents who had absolutely no clue their child would one day come out and who feel like they are suddenly in deep water with no help in sight.
I'm writing this post for all those parents who feel like they are in over their heads: just relax and breathe. The most important thing right now is to love and support your child, and you already know how to do that! The rest will come, I promise.
If you're a parent to a newly-out nonbinary or LGBTQIA+ kiddo too, I've collected all of our best content on these topics below. And, if you stick around to the very end, I've got some additional must-have resources for parents.
Our best nonbinary and LGBTQIA+ content so far
Other must-have resources for parenting LGBTQIA+ kids
What other tips or resources do you recommend for parenting these amazing rainbow kiddos – and what related topics should I write about next? I'd love to hear from you in the comments below or over on Facebook.