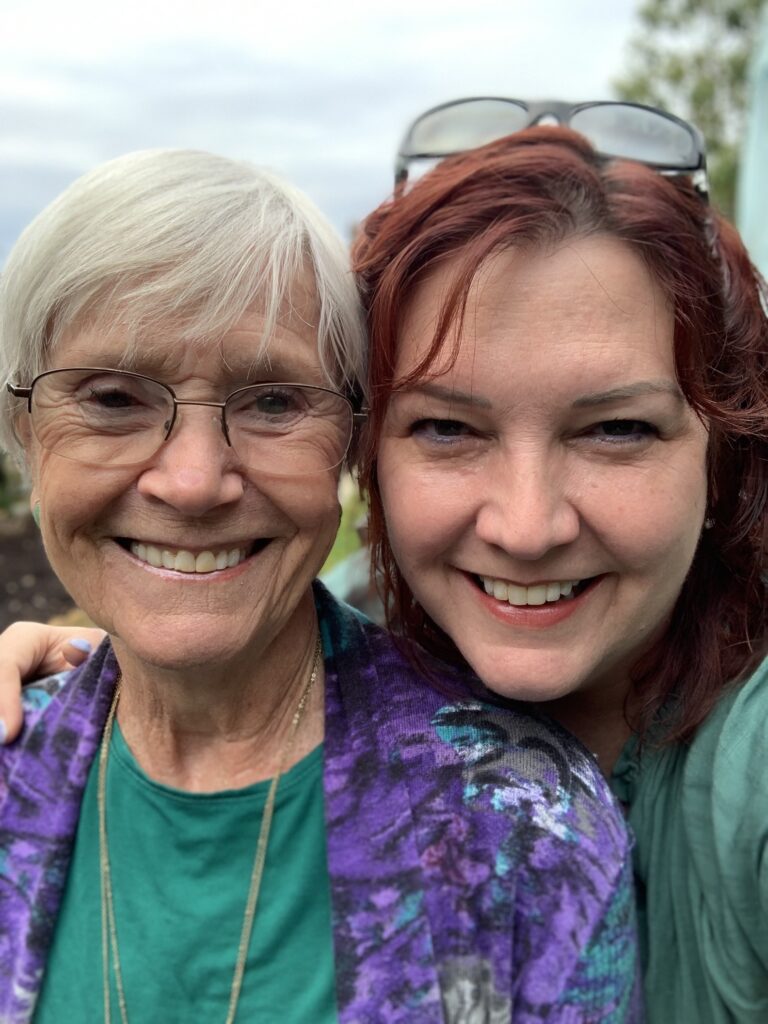 There's no one like your mom.
That's especially true if you're me, who literally hit the lottery of a lifetime in my one and only Little Mommers (a nickname I gave her my freshman year in college).
Nothing and no one else in my life will ever be as impactful or significant as my mom. She is kind, loving and selfless. You simply will not find a better human being anywhere.
As a mom, she was probably not perfect – she was too lenient with us for one – but she sure was awesome.
My friends have always said my mom is the best. She has always, and I mean always, had my back. She is fun and adorable and I love it when people say I'm like her, either physically or in personality.
My Mommers treats me like I'm Mariah Carey. She pampers me and always has. When I was a kid, she tucked me in every night and brought me a glass of water for beside my bed (she even did this when I was home from college on breaks!) She took care of me when I was sick and made everyday life fun and magical.
Even now that I'm a grown, adult woman in pretty much every way, my Mommers still dotes on me. When I visit, she waits on me hand and foot. She loves to spoil me rotten.
The funny thing is that just as my mom likes to pamper me, I delight in doing the same for her now that I'm able. When we're together, it's really just a mutual admiration society on steroids.
We love to do many of the same things – go for walks, enjoy nature, travel, treat each other to Starbucks, go out to eat, drink tea and go shopping. Everything is more fun with my mom. I treasure every moment that we're together.
We also both love to read and actually read a number of books together long-distance while we had to be apart due to the pandemic. I definitely credit Mommers with starting me on the path of being a lifelong reader and lover of books.
From my mom, I also got my friendliness, my enthusiasm and zest for life and people, and my love of writing and telling stories. Mommers was super popular back in our hometown of Northport, Long Island. I would run into people in the supermarket, church or other places and always hear them say "Oh, isn't your mom Kay Gregory? She's such a wonderful woman!"
And they were right. She totally is. My mom may be the most wonderful woman ever.
If I'm feeling down or blue, there's no one I would rather call than my mom. She can always cheer me up. She makes me feel like a million bucks. She has a gift of uplifting people – she does it with everyone, but especially me. Anytime in my life, during sad or bad times or when I feel like I've failed, Mommers has always been there for me to build me back up and make me feel like a rockstar again.
Everyone deserves to be mothered, babied and treated like they are the most special person alive. It doesn't have to be a mom who treats you that way, but it feels especially good when it is your mom. My mom has always done that for me. She is the gold standard of how to love others more than yourself.
For a long time, I didn't want to have kids because I was afraid I could never be as good a mom as Mommers is. She has always been so selfless and I didn't feel I had it in me to be that way. And it's true, I'm definitely not as selfless and giving as Mommers is – I'm not sure anyone could be. But I am so glad I have her example to live up to.
There is nothing I love more than when I'm parenting Journey well and I feel like I'm channeling my Little Mommers. At moments when I'm being especially loving, kind, forgiving, giving, gentle, sweet or helpful to Journey – then I know it's thanks to her. And at those times, if Journey lets me know they are really appreciative of how I'm being in that moment, I let them know they truly have their Gran to thank.
I am so thankful for those times and for my mom's legacy. As long as I live, at my brightest and best moments, it will always be my Mommers who is shining through.