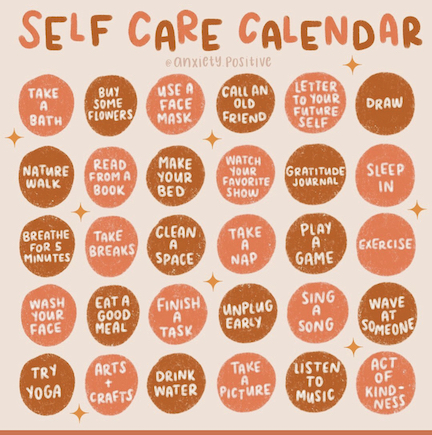 What is your favorite way to practice self-care?
There are so many things we can do to take care of ourselves and relax, de-stress and unwind.
In these times, perhaps self-care is more necessary than ever before. When I'm at home, I have several go-to rituals for self-care.
I love a good walk out in nature, a warm bubble bath with a good book or a mug of soothing tea while listening to classical music.
Spending time with our pets also counts as self-care for me. So does journaling, although I don't do it as often as I would like.
But sometimes, we need a little bit of extra help to get us back on track and feeling good again. That's when I like to head to a spa or book some time at one of my other favorite self-care zones around town.
Fortunately, we've got more than a few great places like this right here in the Lewis Center, Polaris and Powell area.
Here are my three favorite local self-care experiences to try:
Tranquility Salt Cave – When you visit the salt cave for a relaxing hour of salt therapy, your only job is to lie there and breathe. The salt does the work! Tranquility Salt Cave feels like a sacred place where you can heal, both physically and mentally. You can read more about my first experience at the salt cave – but truly, you have to experience it yourself. I'm a huge fan and have taken several friends there who also love it. I even dragged my husband here for date night once!
The Sound Room at Polaris – Speaking of sacred spaces, just wait until your first time experiencing a sound bath at the all-new Sound Room at Polaris. This unique experience is part science and part spirituality, but I assure you it's 100% relaxing, rejuvenating and wonderful. I had my first Sound Room experience recently and I cannot wait to go back. I think it would make a wonderful date night, as well.
StretchZone in Powell – My final recommendation is not as spiritual or new agey as the first two, but that doesn't make it any less magical. StretchZone is not a workout, but rather an assisted stretching experience. It's almost like a cross between massage and physical therapy; the stretcher does all the work while you just relax on the table. The end result is more flexibility, greater freedom of movement and muscles and joints that feel terrific.
If you're looking for a new way to relax, relieve stress and feel good, you can't go wrong with any of these unique experiences.
If you have other ways you love to practice self-care, either at home or somewhere else, let me know in the comments below or over on Instagram or Facebook. I'm always looking for new experiences to try and write about!